After three weeks of NFL football, Aaron Rodgers is a monumental letdown. Based off of the advanced stats and metrics on PlayerProfiler.com, it's easy to spot the rest of the lowly ranks. It makes these players bench, cut or trade candidates.
Quarterback
Aaron Rodgers (13.3 Points, QB24)
According to the offseason coaching narrative, Matt LaFleur and Aaron Rodgers were going to light the turf on fire. Rodgers' 841 (No. 17 among qualified quarterbacks) yards of Attempt Distance, negative-15.4 (No. 25) Production Premium and 13.5 (No. 22) Fantasy Points Per Game say otherwise.
---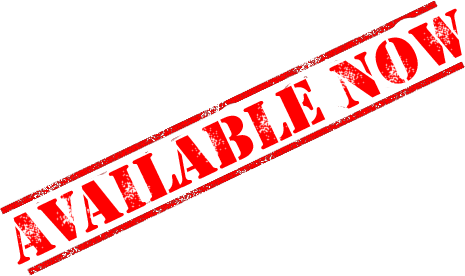 ---
Unfortunately for fantasy owners, the Green Bay Packers are winning with this lackluster production. Rodgers is on pace for 3,450 passing yards and 21 touchdowns, both of which would be among his career lows.
Baker Mayfield (9.7 Points, QB28)
The Los Angeles Rams disrupted Baker Mayfield. He took three sacks and threw an interception, while compiling less than 200 passing yards and only one touchdown.
At the end of the game, he ran four plays (all inside the five-yard-line) and came away with an interception. Mayfield's 11.4 (No. 29) Fantasy Points Per Game can be explained by his three-to-five TD/INT ratio, negative-29.3 (No. 29) Production Premium, nine (No. 5) Danger Plays and horrid 74.4-percent (No. 31) Protection Rate.
Jimmy Garoppolo (9.4 Points, QB29)
The overtly handsome Jimmy Garoppolo played ugly. Against a Steelers team without Ben Roethlisberger, Garoppolo made it a close game with his three turnovers.
Garoppolo lacks rushing upside and needs big passing games to stay relevant. The good news is that he has a 90.8-percent (No. 5) Protection Rate, a +11.44 (No. 8) Supporting Cast, 15 (No 9) red zone attempts and a 113.2 (No. 6) True Passer Rating.
Running Back
Todd Gurley (4.3 Points, RB52)
It's clear that the Los Angeles Rams are limiting Todd Gurley. His 71.2-percent Snap Share is top-ten, but his 35.8 (nO. 26) Weighted Opportunities display his usage.
The Rams are using Gurley like he's Ameer Abdullah. He running between the 20's and accumulating just two targets per game, 0.62 (No. 67) Fantasy Points-per-Opportunity and 10.4 (No. 30) Fantasy Points Per Game.
Chris Carson (4.1 Points, RB53)
Welp, Chris Carson fumbled again. In addition to logging only 51 yards on 15 carries, Carson saw fewer snaps than C.J. Prosise.
The Seahawks have a negative-5.54 (No. 22) Game-Script that should lead to more opportunities for Prosise. Combine that with Carson's fumbling issues, and a healthy Rashaad Penny in Week 4, and Carson's floor/ceiling drops.
James Conner (7.7 Points, RB38)
Without Ben Roethlisberger, the Pittsburgh Steelers offense is no longer an RB1/WR1 fantasy gold mine. Instead, James Conner has to be efficient with his touches.
Conner received 17 touches against a stout San Francisco 49ers defense, but could only manage 57 yards and zero touchdowns. On the season, Conner ranks 36th in both Production Premium and Yards Created-per-Carry.
Wide Receiver
Stefon Diggs (4.5 Points, WR78)
Does Stefon Diggs have some terminal illness that the Minnesota Vikings are hiding? His three catches for 15 yards makes it seem like that is the case.
In 2019, Diggs has the lowest floor of his career in the Vikings' run-heavy offense. Whether because of Kirk Cousins's play, Adam Thielen's target share or the run-heavy offense, Diggs is outside the top-50 in targets, receptions, receiving yards, Completed Air Yards, Target Premium, Fantasy Points-per-Route and Fantasy Points Per Game.
Chris Godwin (7.0 Points, WR64)
In an unfortunate accident, Jameis Winston misplaced eight targets, 190 yards and three touchdowns. He gave them to Mike Evans instead of Chris Godwin.
Godwin's 7.0 fantasy points let everyone down. Even with the big game from Evans though, Godwin has a 90.8-percent (No. 15) Route-Percentage, six (No. 10) Deep Targets, a +40.3 (No. 12) Production Premium and a +59.6 (No. 10) Target Premium.
Antonio Brown (0.0 Points, Retired)
Yes, Antonio Brown was the easiest fade once the New England Patriots cut him. However, many fantasy owners traded for him after Week 2 assuming he would be the primary option going forward.
As it turns out, Brown claims he's done with the NFL. Whether he was drafted or traded for, he is a huge disappointment.
Tight End
Mark Andrews (4.5 Points, TE25)
After two weeks, Mark Andrews led all tight ends in:
Receiving Yards
Fantasy Points
Despite all the accolades, Andrews flopped in Week 3. Nonetheless, his position-leading 22.9-percent Hog Rate shows he's too good to stay down for long.
T.J. Hockenson (1.1 Points, TE57)
T.J. Hockenson has recorded one-catch games in back to back weeks. His big game against the Cardinals appears to be a matchup-based outlier for the rookie tight end.
While Hockenson's 15.5-percent (No. 10) Target Share and 72.8-percent (No. 14) Snap Share are impressive for a rookie, it's important to remember that he is just that. A rookie tight end, with Kenny Golladay and Marvin Jones. Jr. to compete with for targets.