The main focus of the NFL world at present is on the NFL Draft. Fans are starting to get up to speed on this year's batch of new recruits, ready to enter the pro football workforce and change the way we feel about veteran players all across the rosters of both real and fantasy teams. But we should not forget those veterans, especially being mere weeks away from the start of free agency.
The salary cap will be lower than in recent years, with a host of teams needing to do some serious massaging of their caps to get their financial houses in order. But that does not mean this year's crop of free agents will lack for suitors. Indeed, teams that have been diligent with their finances will have something of an advantage this year with so few serious bidders in play. Let's dive into the advanced stats and take a look at the top free agents set to hit the market in the next few weeks, starting with the quarterback position.
Quarterbacks
A gruesome injury is the cruelest fate that can befall any player, especially one playing under the franchise tag. But such is life, and Dak Prescott has spent most of 2020 rehabbing. It speaks to Prescott's productivity that he has the 13th-most passing yards in the NFL over the last two seasons (6,757) despite missing 11 games. His five-game pace in 2020 would have seen him amass 5,936 yards. He was also remarkably efficient, with an 8.4 (No. 2 among qualified quarterbacks) Yards per Attempt average, a 7.8 (No. 5) Accuracy Rating (No. 5), and a 55.6-percent Deep Ball Completion Percentage.
Will Dak Prescott be back in Dallas in 2021?

➡️ https://t.co/37OvPDBNCr "A Pace above 2.50 is considered very fast." pic.twitter.com/D1H1smergI

— RotoUnderworld (@rotounderworld) February 17, 2021
The smart money would be on Prescott remaining with the Cowboys, either armed with a long-term deal or another franchise tag. But if they are foolish enough to let him walk, even in a year with a decreased salary cap, he will break the bank.
The same cannot be said for Cam Newton, sadly. His 2020 stint with the New England Patriots did little to suggest that he still has the skills required to be the Cam we knew and loved. Newton averaged just 177.1 passing yards per game on the second-most run-heavy offense in the NFL last season. His 24.5 attempts per game were no doubt banking on his being efficient with the ball. This did not happen. He ranked No. 27 in Adjusted Yards per Attempt with a 5.9 average. There were 31 quarterbacks who boasted a higher Accuracy Rating than his 6.9 mark. He also tossed eight (No. 35) Money Throws against 27 (No. 20) Danger Plays.
Granted, Newton was not exactly blessed with a strong cast of receivers. But the Patriots pass catchers did average 1.77 (No. 3) yards of Target Separation. Still, getting open is not much of an advantage when your quarterback sends a Catchable Pass only 73.9-percent (No. 35) of the time.
If a team is in the market for a bridge quarterback, and there will be some that are, then Ryan Fitzpatrick should once again find himself in demand. Despite "enjoying" a bottom-rung -7.17 (No. 26) Supporting Cast Efficiency mark, he still finished with a 77.3 (No. 5) Total QBR. He also led the NFL with a 60.0-percent Pressured Completion Percentage. Only one quarterback had a higher Deep Ball Completion Percentage than Fitzpatrick, who found a deep target 56.5-percent of the time. With an inefficient cast of characters and an 86.2 percent (No. 15) Protection Rate, he still delivered an 80.1-percent (No. 4) Catchable Pass Rate. Fitzpatrick is a treasure, and we should appreciate him while we can as he enters his 17th NFL season.
Running Backs
Teams should not overpay for running backs in free agency, but they will. The only real candidate to earn a bumper payday this year is Aaron Jones. You can't say that he has not been productive or efficient during his time with the Green Bay Packers. Since 2017, despite seeing the 18th-most Carries among all running backs (649), Jones has racked up 3,459 Rushing Yards, good for eight-most. Of the 30 backs with at least 500 attempts since 2017, he and Nick Chubb lead the way with a 5.2 Yard per Attempt average.
Jones was No. 4 in the league with 1,104 rushing yards in 2020 despite seeing the tenth-most attempts. His 44.9 True Yards per Carry average was the No. 5 rank. He was also an asset in the passing game, with 46 (No, 12) Receptions and 347 (No. 13) Receiving Yards. All in all, he averaged 5.9 (No. 4) Yards per Touch.
A major concern I would have in seeing Jones in a uniform other than one from Green Bay would be a downgrade in the blocking in front of him. He enjoyed an elite 97.8 (No. 2) Run Blocking Efficiency rating, although he was still inside the top-10 with 354 (No. 9) Yards Created. But seriously, don't pay running backs.
Wide Receivers
The free agent wide receiver class is as deep as it's ever been, with several legitimate superstars set to test the free agent waters in 2021. If your team is looking to invest in a pass catcher, there truly is something for every taste in this year's crop.
Allen Robinson is coming off a 2020 campaign in which he logged 608 (No. 4) Routes Run and saw 151 (No. 3) Targets. He posted 102 (No. 4) Receptions for 1,250 (No. 8) Receiving Yards despite enduring an 82.1-percent (No. 23) Catchable Target Rate and a 5.9 (No. 36) Target Quality Rating. That's 35 wide receivers that enjoyed more accurate service. Despite seeing a boatload of crappy passes from Nick Foles and Mitchell Trubisky, Robinson only committed three (No. 56) Drops in 2020. This guy deserves a chance to play with a quality quarterback for the first time since he left St Mary's Prep.
It would be difficult to say that Chris Godwin enjoyed an ideal contract year, despite ending the year as the proud owner of a Super Bowl ring. He only played in 12 games during the regular season. After seeing an average of 8.5 targets per game with Jameis Winston at quarterback in 2019, Tom Brady only sent him an average of seven. This, plus the four missed games, saw him finish with 84 (No. 47) Targets. He still finished with a 10.0 (No. 13) Yards per Target average and was generally efficient. His QB Rating when Targeted was 131.1, good for the No. 5 showing. If he hits the open market, he will make a packet.
---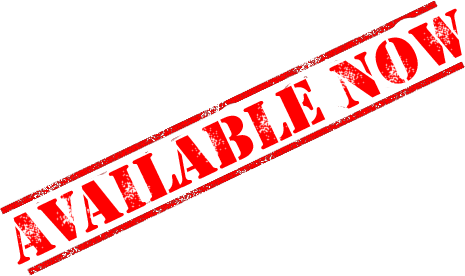 ---
If Godwin's contract year was far from ideal, what word to describe that of Kenny Golladay? Hamstring and hip injuries limited him to just five games, in which he posted 20 (No. 110) Receptions for 338 (No. 99) Receiving Yards. He found the end zone two (No. 82) times. He didn't play often enough to qualify for most of PlayerProfiler's efficiency metrics. But he averaged 16.9 Yards per Reception and 10.6 Yards per Target. He is only a year removed from leading the NFL with 11 touchdown grabs in a year in which he also commanded 37 (No. 1) Deep Targets.
The splits between JuJu Smith-Schuster's first two NFL seasons and his last two are quite dramatic, as the image below demonstrates.
Smith-Schuster settled back into his slot specialist role in 2020, leading all wide receivers with an 82.2-percent Slot Rate. This was a huge jump from the previous year's 59.9-percent rate. He finished the season with 97 (No. 7) Receptions on his 128 (No. 15) Targets, with a 95.1-percent (No. 6) True Catch Rate. He also scored nine (No. 9) Touchdowns. But he averaged a dismal 8.6 (No. 104) Yards per Reception and a dreary 6.5 (No. 96) Yards per Target.
A new quarterback may be able to reignite something of Smith-Schuster's first two years in him. His link-up with Ben Roethlisberger in 2020 had all the chemistry of an arranged marriage. The QB rating when targeting JuJu was 99.5, a mark exceeded by 48 other wideouts. Still, it is easy to forget that he won't turn 25 until November. He already has 308 career grabs for 3,726 yards.
Corey Davis spent most of his formative years with the Tennessee Titans as a No. 2 jammed into a No. 1 role. With A.J. Brown around to lessen his load, Davis enjoyed a career year in 2020. He matched his 2018 reception tally of 65 (No. 32) while gaining 984 (No. 18) Receiving Yards and scoring five (No. 35) Touchdowns. He ranked No. 8 in Yards per Target with a 10.7 average, although he did benefit from less than blanket coverage. The Average Cushion allowed to him was 4.58 yards, the second-most among all wide receivers. Still, he finished with a +24.3 (No. 7) Production Premium. If a team wants to bring him in as a sidekick to an alpha, he'll do good work for someone. But if once again miscast as an alpha, he may prove to be an expensive mistake.
Most Average Cushion

1. Quintez Cephus: 4.62 yards
2. Corey Davis: 4.58 yards
3. Henry Ruggs: 4.48 yards
4. Robert Woods: 4.46 yards
5. Marvin Jones: 4.42 yards
5. Calvin Ridley: 4.42 yards#2020AdvancedStats pic.twitter.com/54cM8BWLTl

— RotoUnderworld (@rotounderworld) January 27, 2021
With DeAndre Hopkins out of the door in Houston, Will Fuller was able to post career-best numbers across the board in 2020. He finished the year with 53 (No. 48) Receptions for 879 (No. 28) Receiving Yards and eight (No. 13) Touchdowns. These were all new career highs. He led the league with 11.7 Yards per Target, while also posting the a position-second-best 2.52 Fantasy Points per Target. Despite a 13.6 percent (No. 51) Hog Rate, he posted the seventh-highest Dominator Rating at 30.4-percent. His chemistry with Deshaun Watson was on show for all to see. In 2019, the QB Rating when Targeted for Fuller was a miserable 89.5 (No. 61) mark. This past season? A 134.3 rating, the third-best at his position.
The only downside is that he did all of this in less than a full complement of matches. He was restricted to 11 games, with a suspension that carries into the new season still lingering. Injuries have also seemed to follow him since the day he entered the NFL.
The Texans would, within reason, love to have Fuller around for the future. But the Texans want an awful lot of things at the moment, and I'm not sure how likely any of them are to happen.
Tight Ends
The tight end free agency list is not exactly awash with superstar talent this year. That being said, the tight end position in general is not exactly awash with superstars either.
The cream of this particular crop would be Hunter Henry. He logged 460 (No. 7) Routes Run and 92 (No. 7) Targets last season while finishing with 60 (No. 8) Receptions for 613 (No. 12) Receiving Yards. He finished outside the top-20 with 10.2 (No. 21) Yards per Reception (10.2) and 6.7 (No. 23) Yards per Target, while also boasting an 88.2-percent (No. 14) True Catch Rate. Henry has never played all 16 games in a season, and after scoring eight touchdowns as a rookie, he has failed to eclipse five in a single year. If he doesn't re-sign with the Chargers, then a move to a team with a tight end-biased offensive scheme would seem to be in order. The Colts, for instance?
Jonnu Smith picked the right time to enjoy a career season, setting new highs in receptions, yards, and touchdowns. Aside from his nine (No. 3) Touchdowns, his other figures are not that impressive. He averaged 2.9 receptions and 32 receiving yards per game on his way to 41 (No. 20) Receptions and 448 (No. 20) Receiving Yards. He did finish with 238 (No. 11) Yards After Catch in 15 games and did log a 20.8-percent (No. 9) Dominator Rating. But did he do enough to make any team feel like he was worth resetting the tight end market? I don't think he did. He'll be an interesting piece of whatever offense he lands in. Plus, the putrid nature of the position means he'll be fantasy-relevant in 2021.