This is the year of the Zero-WR strategy. As you head into your fantasy draft against your coworkers and neighbors this weekend, you NEED to deploy this tactic. Think back on the biggest fantasy edges in 2018. Odds are the teams with the elite bell-cow backs and the target hog tight ends ran away with the championship. This makes 2019 the quintessential year to stock up on running back and tight end early in your draft to gain that same edge. You need to accumulate as many elite backs as possible, meaning you should spend at least four of your first five draft selections on the position. And the other pick should be Travis Kelce or George Kittle. But why this arbitrary number? Because the advanced stats and metrics say so.
Bell cows are fantasy gold
Bell-cow running backs are the biggest edge in fantasy football because of their combination of floor and ceiling. They offer the stability of a workhorse while adding the big-game capabilities of satellite backs. This does cause them to be drafted at a premium, as 19 running backs are going in the first three rounds of drafts this year. But the hefty price tag is warranted.
This forces fantasy gamers to spend their early-round draft capital on every potential bell cow. The obvious ones should go in the first three rounds: Guys like Saquon Barkley, Nick Chubb, Dalvin Cook, and Joe Mixon. The last of the unquestioned bell-cow runners is Kerryon Johnson, who is being selected at the 33rd overall pick in FFPC drafts.
Prioritize Elite TEs
Kelce and Kittle are locked in as the top two tight ends this season. Kelce is in the most potent fantasy offense available, while Kittle is due to put up more touchdowns with a healthy Jimmy Garoppolo throwing him passes. They are going to offer the biggest edge in fantasy at the shallowest position, meaning fantasy gamers should be prioritizing them in the second round.
After one of the elite tight ends are locked up, the potential bell cows should follow. These are guys like Mark Ingram and Chris Carson that are falling off draft boards in rounds 4-5. They project to have a solid workload on the ground but have also shown passing game chops that could be unlocked if things break right. This is the last tier of backs that can be every-week difference makers in fantasy.
The Best Zero WR Targets
When fantasy gamers reach the fifth round, they need to flip the switch to wide receiver. Here they'll find receivers with immense breakout potential at a disproportionate cost. Targeting multiple breakout receiver candidates increases the odds of finding a WR1 in the later rounds, which is the ultimate payoff in Zero-WR drafts.
Tyler Lockett, Seattle Seahawks
Tyler Lockett is the first receiver that should be targeted. He emerged as the defect-WR1 in Seattle tethered to the highly-efficient Russell Wilson. Lockett projects to approach 120 targets for the Seahawks, and that could increase given D.K. Metcalf's recent knee surgery on the eve of the season.
Seahawks' rookie WR D.K. Metcalf will undergo knee surgery in coming days, but Seattle HC Pete Carroll expressed optimism that he won't be sidelined for long, and could even be available for Week 1.https://t.co/Sor5FtWV4D

— Adam Schefter (@AdamSchefter) August 19, 2019
Lockett's increase in volume will likely result in reduced efficiency, but his 2018 numbers were truly ridiculous. He led his position in fantasy points per target, yards per target, QB rating when targeted, and Production Premium. He has room to regress and still be incredibly efficient, meaning that he could unlock his top-10 upside in 2019.
Calvin Ridley, Atlanta Falcons
With the Atlanta Falcons projecting to hand in another explosive season on offense, getting an undervalued piece of this offense seems like a good idea. With Calvin Ridley going outside the first four rounds of fantasy drafts, he makes for an obvious Zero-WR candidate. Ridley is similar to Lockett in that he finished with an incredibly high TD rate scoring 6.4 touchdowns over expectation.
Luckily he is primed to see an increase in volume, which should offset his TD regression. Ridley also has blazing speed, running a 4.43 (87th-percentile) 40-yard dash at the NFL Combine. His long speed and route-running mean he could fill box scores with splash plays, making for a solid fantasy asset.
Christian Kirk, Arizona Cardinals
The hype surrounding Christian Kirk has still not reached its apex. Kirk flashed enough juice in his rookie season prior to missing his final four games to a foot injury. He posted a +39.9 percent Target Premium, which ranked No. 5 among all receivers. Kirk produced that much better than his teammates while receiving passes from Josh Rosen.
Kirk is set to explode as a sophomore with a new head coach and quarterback combo in Kliff Kingsbury and Kyler Murray. This new "air-raid" offense will push for the NFL lead in plays per game and will see an efficiency boost with one of the greatest college quarterbacks of all time slinging the ball. Buy the hype and target Kirk.
Allen Robinson, Chicago Bears
The most undervalued WR1 on any team is Allen Robinson. Robinson doesn't get enough credit for his 2015 season, where he totaled 1,400 receiving yards and 14 touchdowns in an inept Jaguars offense led by Blake Bortles. Robinson landed in Chicago in 2018 with a (minor) QB upgrade in Mitchell Trubisky.
---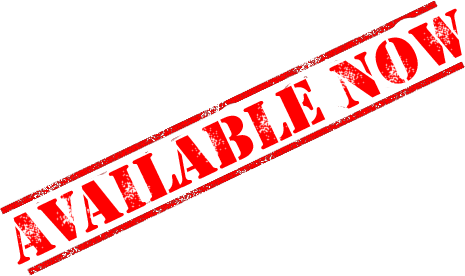 ---
He performed admirably in his first year in the new offensive system, commanding a 21.9 percent target share while missing three games due to injury. Robinson then exploded in his lone playoff game appearance, reeling in 10 of his 13 targets for 143 yards and a score. Trubisky trusted his WR1 when it mattered most and now has another year to develop chemistry with Robinson. With a projected target share increase in 2019, Robinson is an undervalued receiver capable of exceeding expectations.
Sammy Watkins, Kansas City Chiefs
One of the best receiver prospects of all time was Sammy Watkins, posting a 34.2 percent (65th-percentile) College Dominator with a Breakout Age of 18.2 (99th-percentile). He also possesses a 90th-percentile Speed Score and is the WR2 on the most prolific offense in football, but fantasy gamers just aren't interested. This creates an incredible buying opportunity for sharp drafters, as he is being selected outside of the top-30 receivers.
Watkins posted double-digit fantasy points in six of the eight games that he started and finished in 2018. He also posted a 10/176 receiving stat line in his two postseason games, showing that he's an integral part of this Chiefs offense. He has the athleticism and ability after the catch to post monster weeks, giving him the ability to pay off big if anything were to happen to Tyreek Hill.
Conclusion
The plethora of potential breakout wide receivers available in rounds 5-9 makes for the best year for a Zero-WR draft strategy. Fantasy gamers need to load up on bell-cow backs and an elite tight end with their first few draft selections, giving themselves a weekly floor/ceiling edge over their opponents, and then focus their attention on the receivers. Compiling these breakout targets increases the likelihood of them paying off and winning your fantasy league.