Any time a young player in any sport bursts onto the scene and dominates immediately upon being handed playing opportunity, fantasy gamers across all formats will chomp at the bit to acquire him wherever they can. Hunter Henry's fantastic 2016 season yielded the same response, and now he's the fun new toy everyone is trying to get their hands on. As a result, players with low name value like Zach Ertz will be discounted in favor of a prodigy like Henry.
Henry's rookie season was fantastic. He caught eight touchdowns while primarily playing second fiddle to a future Hall of Fame tight end chasing the all-time career tight end touchdown record. Here's the thing, though; that Hall of Fame tight end is back for the 2017 season, meaning Hunter Henry will have to wait another year before he becomes the Chargers clear-cut TE1. While fantasy gamers and analysts toil over the Henry-Gates workload conundrum, Zach Ertz is enjoying his well-earned job security in Philadelphia.
So what's great about Zach Ertz and why am I cherry-picking him instead of Coby Fleener or Jack Doyle? Take a look at Ertz's profile page. Ertz is the original Hunter Henry with three more years of professional experience, a more impressive college production profile, better combine metrics, less competition from his tight end teammates, and he's being drafted after Henry in virtually all fantasy formats. In fact, Zach Ertz's best comparable player is Hunter Henry.
Dominant College Production
In 2012, while Austin Seferian-Jenkins, Tyler Eifert, Travis Kelce, and Eric Ebron were the starting tight ends on their respective teams, Zach Ertz led the nation in tight end receiving yards with 898. Henry's junior season at Arkansas was his last there, and he was about two or three games behind Ertz's junior season in total yards, although Henry did have more career college receiving yards.
Comparable Profiles
Zach Ertz scored more touchdowns than Henry is every season, though, which speaks to Ertz's red zone ability that clearly stretches back to his sophomore season at Stanford. Ertz played behind Coby Fleener in 2010 and 2011 and still managed to score as many touchdowns in those two seasons (nine touchdowns) as Hunter Henry scored in his entire college career. Beyond that, Henry was Arkansas' primary tight end every season and posted a 18.7 (95th-percentile) Breakout Age, which stand in stark contrast to Ertz's 21.8 (29th-percentile) Breakout Age. However, Ertz's 31.8-percent (90th-percentile) College Dominator Rating dwarfs Hunter Henry's 20.1-percent (67th-percentile) College Dominator Rating.
Zach Ertz is clearly the better athlete. Henry showed little burst at the combine by posting a 111.6 (23rd-percentile) Burst Score and a 9.94 (36th-percentile) Catch Radius compared to Ertz's 119.1 burst and above-average catch radius. The difference in SPARQ-x Scores, an approximation of Nike's overall athleticism metric, was most stark as Ertz's 113.8 (67th-percentile) SPARQ-x Score dwarfs Henry's 94.1 (10th-percentile) SPARQ-x.
The parallels between Zach Ertz and Hunter Henry are downright shocking: they're both listed at 6-5, 250-pounds, they both have small arms relative to other tight ends, they were both the No. 35 picks in their draft classes, they were both unanimous All-Americans in college, they had the same amount of receptions in their rookie years, Henry had 478 receiving yards in his rookie year and Ertz had 469 in his rookie year, and their rookie yards per reception were nearly identical. That's weird, to say the least, and it's further proof that Zach Ertz is a strong buy in all formats.
Role & Opportunity
Zach Ertz is the only fantasy-viable tight end on that gaunt tight end depth chart in Philadelphia and that's simply not the case for Hunter Henry. Will Antonio Gates will have a smaller role? Do Chargers coaches actually consult efficiency metrics when making workload decisions? Gates had more receptions, a higher target share, a higher red zone target share, more fantasy points per game, and merely one less touchdown than Henry last year.
As long as Antonio Gates is on that roster, Henry's ceiling will be limited. Don't get me wrong, though, when Hunter Henry is the sole TE1, he will be outstanding, but that time has not arrived yet. Meanwhile, Zach Ertz is the clear-cut No. 1 tight end for the Eagles as he has been for three straight seasons. With no one else barking up his tree on the depth chart, Ertz has been highly efficient while carrying a heavy workload as the Eagles' sole tight end target funnel.
A Quiet Ertz Ascendance
While Hunter Henry was melting our faces off with non-stop touchdown production last year, Zach Ertz was doing what he does best: being an efficient target hog on a pass-first offense. We already know that fantasy owners reap the rewards of players who stay efficient while carrying heavy workloads.
Last year, Zach Ertz was top-five in targets (No. 5), receptions (No. 5), receiving yards (No. 5), Air Yards (No. 4), Target Premium (No. 5), Slot Rate (No. 3), and fantasy points per game (No. 3) at the tight end position. Ertz was also top-ten in Target Share (No. 8), Hog Rate (No. 10), yards after catch (No. 7), and Snap Share (No. 8).
Zach Ertz's -13.3-percent (No. 40) Target Premium was abysmal in his 2015 season with Sam Bradford as his starting quarterback, but after Carson Wentz took the reins in Philadelphia last season, Ertz's Target Premium rebounded to a fantastic +30.5-percent (No. 5). The fact that Ertz's efficiency metrics skyrocketed after a quarterback change is not merely a coincidence. This is proof that Ertz meshed better with Wentz in 2016 than he did with Bradford in 2015. Wentz was better off throwing to Ertz and Ertz was better off catching passes from Wentz.
Hog Rate & Usage 
Antonio Gates's league-leading 16.9-percent (No. 1) Hog Rate and top-six 27.5-percent (No. 6) Red Zone Target Share exemplify the role Gates has when he's on the field. He was eating up targets in his age-36 season with Hunter Henry on the roster. Henry was there, too, and he wasn't garnering the same attention from Rivers. Henry's impressive 25.4-percent (No. 9) Red Zone Target Share was top-ten in the league, but it was still lower than Gates' share. Henry's 10.3-percent (No. 26) Hog Rate was top-thirty in the league, but his veteran teammate posted the league's highest Hog Rate.
---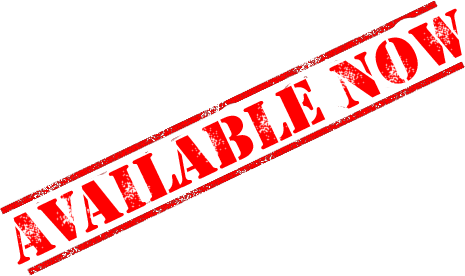 ---
This problem doesn't exist for Zach Ertz, however, because his backup tight end Brent Celek was largely ignored in the passing game by Carson Wentz last season. Celek was a non-factor in the red zone for the Eagles last year. He saw just three red zone targets and scored zero touchdowns, resulting in a 5.5-percent (No. 71) Red Zone Target Share. The numbers paint a clear picture of Zach Ertz's role as Wentz's go-to tight end target in the red zone.
ADP Inefficiency
Zach Ertz is just now reaching his age apex, has three more years of professional experience, less competition for red zone targets, and he's being drafted later than Hunter Henry in twelve team standard and dynasty leagues. Why? Because of course he is, that's why. This shouldn't surprise you because we live in a day and age in which Tyreek Hill is being drafted before Michael Crabtree, Jamison Crowder, Golden Tate, and Martavis Bryant.
Conclusion: Ertz > Henry
It's not that Hunter Henry should be discounted because of poor collegiate production or some underlying red flag. Neither of those exist in his player profile. Instead, fantasy owners have an opportunity to cash in on a draft day value golden ticket. If you're a Hunter Henry owner, get excited over his potential once Antonio Gates retires. No one is saying Hunter Henry is bad. But if you're looking to acquire Hunter Henry on draft day or through a trade, stop what you're doing and target Zach Ertz, the 26-year-old Hunter Henry, instead.
Hunter Henry zealots have reason to get excited about Henry, so what you should be doing is putting offers in for Zach Ertz wherever you can. Let them drive Henry's price up and catfight over him while you acquire Ertz on the low.