Something strange happened last season in the Green Bay backfield. No, not Ty Montgomery converting to running back. Montgomery looks like an NFL running back, not a receiver. More strangely, Aaron Rodgers and the Packers fantasy point nuclear generator, started using a running back in a 3-down role and the fantasy community refuses to fall in love with him. From this day forward, I will be attempting to correct that.
A Running Back in the Making
Ty Montgomery came out of Stanford as an unassuming wide receiver prospect that didn't scream upside. As a wide receiver he's not particularly fast or athletic and his college statistics are not ideal either. Being drafted in the third round was probably generous. Despite all of this the seeds of a running back had been planted. Standing at 6-0 tall and weighing 216-pounds, Montgomery's 29.3 BMI would have been top 15 of all of the wide receivers in the PlayerProfiler.com Database. In addition to this, his potential at the running back position was foreshadowed in college with 39 carries for 334 yards (8.6 yards per carry).
Ty Montgomery in 2016
After losing multiple running backs to injury or inefficiency in 2016 Ty Montgomery was given an opportunity to play running back and did not disappoint. Montgomery was hyper-efficient in his limited amount of carries last year. When looking at players with 50 or more carries, there were 5 players in the top 20 of  these running backs in Production Premium, Breakaway Run Rate, Juke Rate, and Yards After Contact Per Touch. The list has 4 players that received less than 100 carries but one that had over 200 carries. That player, LeSean McCoy, might provide a window into what a player as efficient as Montgomery could do with a high volume season. Note: When removing the Breakaway Run Rate qualification the list includes just two more players, Le'Veon Bell and David Johnson. 
2017 Packers Offensive Outlook
The reason that list includes only one player that is being drafted early in drafts is obviously because LeSean McCoy is the only one of those players getting a high opportunity share and snap share. Could Ty Montgomery reasonably receive a large volume of touches in this offense? After seeing the team run totals the past two years I understand being skeptical. At first glance it may seem like the Packers won't be running the ball a lot this year. They were 30th in the NFL in rushing attempts per game and 31st in their percentage of plays that were runs. However, in the 3 seasons prior to 2016 they were in the top half in both rushing attempts and percentage of run to pass ratio. A team that had a healthy, Pro Bowl-caliber, running back in Eddie Lacy and were winning in a lot of games, often creating a positive game script, ran the ball a lot? Shocking.
The Secret Ingredient
The final piece to the Ty Montgomery breakout puzzle is backfield dominance. Can he take a large portion of his team's running back carries and targets. To this we might look to Eddie Lacy's most recent healthy season in Green Bay. In 2014 Lacy dominated the Packers backfield with a 63.9-percent (No. 12 in the NFL) Opportunity Share, and a 70.5-percent (No. 10) Snap Share.  Montgomery may not see as high of usage as Lacy did but he does have the body size and receiving skills to play in all facets of the game. And here's the beauty of it: Montgomery doesn't need to see nearly as high of usage as Lacy did to be a top tier fantasy running back because he can be one of the most efficient players in the league. His efficiency metric will more than make up for a discrepancy between his amount of touches and running backs with more touches.
Looking at his competition in the backfield only furthers the idea that a high opportunity share could be in Ty Montgomery's future. The Packers drafted Jamaal Williams in the 4th round and Aaron Jones in the 5th round of the draft this year. Jamaal Williams, currently the backup running back was good in college, posting a 36.4-percent (79th-percentile) College Dominator Rating, and a 5.9 (64th percentile) college yards per carry. While these are both positive signs Williams' 95.5 (8th-percentile) SPARQ-x Score is a major hindrance on his chances of success and if the Packers want a bigger back to relieve Montgomery Williams isn't the guy. At 6′ and 212 pounds he doesn't profile to be any better in short yardage or between the tackles than Montgomery.
Aaron Jones was a significantly more talented prospect coming out of college with a 90th-percentile-plus College Dominator Rating, college YPC, and a college target share. Despite this his small build, 5-9 and 208-pounds, don't make him a running back that can carry a heavy work load. He would best be suited in a passing downs roll and would be the best receiving back on a number of NFL teams, except the Green Bay Packers. Fortunately for Ty Montgomery, the most talented backup on the team has a skill set that Montgomery also has, but Montgomery excels at even more as a converted wide receiver. The Green Bay backfield has a backup that lacks the requisite athleticism necessary to produce at the NFL level and the more talented backup is buried on a roster where his skills aren't needed.
---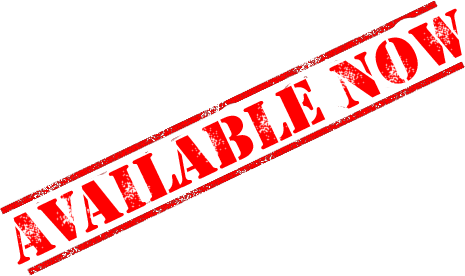 ---
Conclusion
Ty Montgomery has all of the signs of an RB-1 going into 2017. He plays for an electric offense that has propelled Eddie Lacy to multiple top 12 running back season. He has a great athletic profile and was an efficiency aficionado in 2016. The other backs in the Green Bay backfield don't pose major threats to his opportunity share. Everything points to an extreme breakout for Montgomery. Oh, and did I mention you can get Montgomery at the end of the 5th round?