When you compare the top 10 positional rankings at the start of every year it's easy to notice that many recycle in and out of that range. Every year players emerge while others drop out. It is extremely probable (if not almost guaranteed) that right now as we look at our top 10 WR's we will have 2-4 new players on that list this time next year. This year's new additions are Michael Thomas, Jordy Nelson (completely forgotten after his ACL tear in 2015 much like the subject of this article, Keenan Allen), and TY Hilton while we say goodbye (likely temporarily) to DeAndre Hopkins, Allen Robinson, and fringe 2016 top 10 Sammy Watkins. End of year numbers are cyclical. But as a result many fantasy owners fall victim to weighing too heavily into those lower cycle seasons and miss on the opportunity to capture the mean reversion that follows on these talented player at a discounted price. Allen is a victim of such a mistake as we head into the 2017 season.
Prospect Profile
Drafted in the third round by the now Los Angeles Chargers in 2013, Keenan Allen was considered a steal by many. At 6-2, 206 pounds with 32.75-inch arms (75th percentile) and massive 10-inch hands he was a hyper producer at California. His absurd College Dominator Rating of 49.5-percent (94th percentile) is made even more impressive when you realize he did so with the likes of C.J. Anderson and (for a year) Marvin Jones on the roster as well. He did all of this with an 18.4 Breakout Age (98th percentile) as well putting him into the Phenom category.
To put his college production into perspective, let's look at Keenan Allen's sophomore year at Cal and how he compared to fellow teammate and then Senior (and now productive NFL WR) Marvin Jones. Jones posted 62 catches for 846 yards, 3 TDs, and two 100 yard games. He showed enough promise with that production to then be drafted into the NFL by the Cincinnati Bengals and has since had a productive and promising career. Allen, however, two years younger than Jones posted 98 catches for 1,343 yards, 6 TDs, and five 100 yard games. 36 catches, 497 yards, 3 TDs, and three more 100 yard games all while having non-NFL QB Zach Maynard throwing him the ball. Maynard posted only 2,990 yards with a 17-12 TD to INT ratio that season. Allen was considered one of the best college WRs in the nation and had the talent to be the best. But due to consistently struggling QB play coupled with an injury his senior year (yes, I will say that injuries were an issue once in college as well) his draft stock fell resulting in a steal of a pick for the Chargers in the third round.
NFL Resume
Keenan Allen proved his value by having a then-miraculous rookie season (this is when rookie WRs simply didn't produce their first years in the league) where he posted 71 catches for 1,046 yards and 8 TDs. In his second playoff game as an NFL player he torched the Denver Broncos for 6 catches 142 yards and 2 TDs. Solidifying his 'steal' status at that point but hit the common sophomore slump before heading into his 2015 season. In just 8 games in 2015, Allen posted 67 catches for 725 Yards and 4 TDs. These inflated numbers even include a game where he only posted 2 catches for 16 yards as well as the game he was injured where he left having 5 catches for 35 yards. His Catch Rate of 75.3-percent was No. 3 in the NFL and he was averaging an amazing 20.3 fantasy points per game. If you were to add his first half production and multiply it to make up a full season he would have finished with 134 catches, 1,450 yards, and 8 TDs. That would have tied Odell Beckham for at No. 5 in the NFL in yards and he'd be behind only Julio Jones and Antonio Brown who both posted only 2 more catches at 136. To note, the injury that ended his season in 2015 was a kidney laceration. A freak accident that has no ill-side effects in terms of athletic performance.
It was no mystery why Keenan Allen was dubbed the sleeper of the year going into 2016. A strong preseason coupled by great reports out of camp had all arrows pointing up that he would be the elite fantasy WR1 we all knew he could be. But then after posting 6 catches for 63 yards in just the first half of a tough game against the Kansas City Chiefs, Allen tore his ACL which ended his season. Most owners who picked Allen were already weary of drafting an injury prone player in the second round. But when they didn't even get a game out of him it ended the love craze for most. Full disclosure: I drafted Keenan Allen in the second round of my primary league that year, and I certainly felt it.
---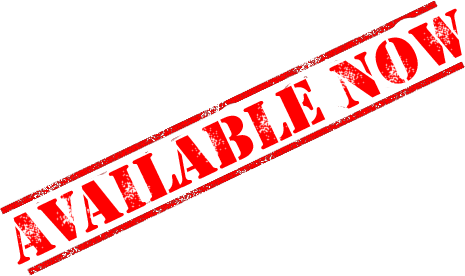 ---
Now, with the Chargers drafting Mike Williams, the emergence of Tyrell Williams, Hunter Henry showing flashes of potential, and an aging Phillip Rivers heading to a new city, it seems the fantasy community has gotten over the idea of Allen being a fantasy WR1. This is showcased by his ADP of 46, good for the No. 17 WR off the board. This is even behind Demaryius Thomas who has non-existent QB play and is approaching 30 years of age while Allen just turned 25.
Conclusion
One year ago before his ACL tear Allen was dominating the competition. This included showcasing his elite skills by competing against all-pro corner Patrick Peterson for a week in combined practices and a preseason game. Peterson was quoted after the week saying, "With Keenan, oh man, his game is nice. He is very, very patient at the line of scrimmage and does a lot of good things. He has a really good release off a DC press, runs great routes, has good hands, and has a big body. He has all the tools to be great for sure." Coming from arguably the best CB in the NFL who shadows WR1s on a weekly basis, Peterson didn't have to come out and say this about Allen. It's different to hear this positivity from a guy who knows how to measure a WR's capabilities and not some beat reporter on the sidelines.
Whether you're an analytics/metrics guy, a film guy, or an on-field performance guy, Keenan Allen checks all of the boxes. He's just 25 years old and has a lot of football ahead of him. Don't listen to the smoke about crowded roster. As long as he is on the field he will receive targets because he is one of the most talented WRs in the NFL. Do yourself a favor this season and listen to Peterson. I have a feeling that whoever you are thinking of picking during the fourth or even fifth round will not have the WR1 upside of 25 year old Keenan Allen.