In this weekly series, I'll outline my five favorite picks for the Sunday slate and provide a sample slip. As always, mix up the combinations and sacrifice a lamb or two.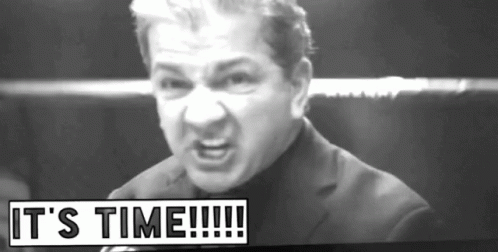 Week 9 Underdog Pick'em Plays
Patrick Mahomes OVER 291.5 Pass Yds
Confidence Level: Higher than high
Put some respect on Patrick Mahomes and take the OVER on his passing yards line this week. My confidence in this take is driven by the sheer passing volume that the Chiefs have displayed this season. Mahomes ranks top-3 in many passing metrics, with 42.9 (No. 2 among qualified QBs) Team Pass Plays Per Game, 325 (No. 2) Attempts and 40 (No. 2) Deep Ball Attempts. And he's been fairly productive with this opportunity, shown by his 1151 (No. 8) Completed Air Yards.
This game has a decent points total of 48, so Mahomes will continue to air it out to stay competitive because their defense has no chance of slowing down anything.
Zack Moss OVER 60.5 Rush + Rec Yds
Confidence Level: High
I love this Zack Moss line because the Bills are 13.5-point favorites against the feeble Jaguars, so game script will naturally lend to running back volume for Buffalo. In fact, Buffalo has a +8.65 (No. 1) Game Script score, so leading early and often is certainly in the cards this weekend. Additionally, Buffalo runs the ball at a high-rate, with 28.7 (No. 9) Team Run Plays Per Game. All things considered, Moss will receive ample opportunity to compile rushing and receiving yards in a cake matchup.
Myles Gaskin OVER 69.5 Rush + Rec Yds
Confidence Level: High
Speaking of cake matchups, the Dolphins are six-point favorites against the Texans this weekend and Myles Gaskin will crush against the worst defense at defending the run. Furthermore, Gaskin has a 9.1-percent (No. 4) Breakaway Run Rate, which means he has a good chance to score a big run, racking up rushing yards for this line. He will also benefit in the receiving department with the absence of Devante Parker. Gaskin has a solid floor with 40 Targets on a 12.9-percent (No. 12) Target Share and it has room for growth with a consolidation of targets. Basically, I lean towards taking the OVER in a rushing and receiving yards line when it's for a starting running back with a presumed positive Game Script.

Cordarrelle Patterson OVER 77.5 Rush + Rec Yds
Confidence Level: High
Cordarrelle Patterson will smash this line because he continues to see excellent usage on a weekly basis. Patterson sees significant work in the passing game, turning 40 (No. 5) Targets into 333 (No. 2) Receiving Yards. He has also been efficient as a receiver and as a rusher, with 10.4 (No.3) Yards Per Reception and 6.3 (No. 4) Yards Per Touch. Ultimately, these metrics prove that every week is a Patterson OVER week if his line is less than 80 rushing and receiving yards.
Bryan Edwards OVER 44.5 Rec Yds
Confidence Level: Medium
Bryan Edwards is due for an uptick in targets after the Raiders released Henry Ruggs, which will result in OVER 44.5 receiving yards for Edwards. While his 12.2-percent Target Share is not impressive, his 11.5 (No. 6) Yards Per Target is noteworthy. He was able to produce 49.4 receiving yards per game on a low Target Share, so I'm confident that he will deliver with more targets coming his way.


Week 8 Recap
I will recap my achievements and shortcomings for last week's slip at the end of each article.
A.J. Brown OVER 70.5 Rec Yds
This pick far exceeded my expectations when A.J. Brown went nuclear against the Colts. He finished with season high marks in targets (11), receptions (10) and receiving yards (155). A.J. Brown is back indeed.
Ja'Marr Chase Under 89.5 Rec Yds
The Ja'Marr Chase UNDER hit in unexpected fashion. First, there was not a positive Game Script because the Jets won the game. Second, Chase received a solid 9 targets, but he only hauled in 3 receptions. Either way, I'm pleased that this line hit.
Ryan Tannehill OVER 245.5 Pass Yds
A.J. Brown did hit and Ryan Tannehill did go along for the ride. To be fair, this line would not have hit if the game did not go into overtime. Again, I'm still pleased with the result.
Joe Burrow Under 287.5 Pass Yds
My highest confidence pick hit last week when Joe Burrow threw for UNDER 287.5 yards against the Jets. As previously stated, this hit not because the Bengals blew out the Jets, but because the Bengals possessed the ball for only 23 minutes and 40 seconds.
Jalen Hurts OVER 300.5 Total Yds
I did not think that the Eagles would blow out the Lions 44-6. Nor did I think that the Eagles running backs would account for more than twice the rushing yards of Jalen Hurts. This was a surprise because Hurts averaged nearly half of the Eagles' rushing  yards through Week 7. A constant and never ending lead resulted in a subpar 174 total yards for Hurts, crushing my chance to score the ever elusive 5-piece nugget.