The Weighted Opportunities DFS Value Index identifies undervalued running backs in daily fantasy. Each week, we will compare Weighted Opportunities Per Game and Opportunity Shares against FanDuel salaries at the running back position. Slight adjustments will be made to the final ranking to account for projected personnel changes, matchups, Game Script, and other information the value metric cannot capture on its own. The focus will be on players under $6,500 salary on FanDuel. The best lineups can and should be based around the true workhorse RBs, but these value plays can be useful to differentiate GPP lineups or find sneaky values in cash.
This week has an unusually large number of players left off the rankings below due to waning opportunity in recent weeks or players returning from injury. Only Kalen Ballage was listed from the Chargers despite good ratings from Joshua Kelley and Troymaine Pope, though it is hard to trust any of their backs on a weekly basis. Adrian Peterson was similarly left off after D'Andre Swift put up a dominant performance last Sunday.
No. 10) Kalen Ballage – FD $5,800 vs. NYJ
Value Rating: 21.00
Weighted Opportunities Per Game: 10.3 (No. 35 among qualified RBs)
Opportunity Share: 36.7-percent (No. 48)
Game Script: -0.79 (No. 17)
Since Austin Ekeler went down with an injury, the Chargers have given opportunities to a slew of running backs. With a near workhorse level of touches last week against the Dolphins, Kalen Ballage is LA's RB du jour.
With 4.46 (88th-percentile) 40-yard Dash speed at 228-pounds, Ballage does possess an excellent 96th-percentile Speed Score. However, he also looked borderline unplayable during his career with the Dolphins. He is the best Chargers RB to play in Week 11, but it is a very high-risk gambit for GPPs only. There is a good chance he fades back into obscurity.
No. 9) Antonio Gibson – $6,500 vs. CIN
Value Rating: 22.89
Weighted Opportunities Per Game: 12.1 (26th)
Opportunity Share: 47.3-percent (No. 27)
Game Script: -5.60 (No. 27)
Antonio Gibson is scoring fantasy points, but most of his success has come from touchdowns. He now has seven touchdowns on the season, which ranks No. 6 despite ranking No. 20 with 108.9 Weighted Opportunities.
---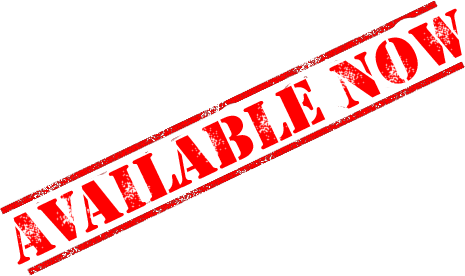 ---
There are two problems with playing Gibson now that his price is increasing. First, J.D. McKissic continues to garner more passing down work and targets. In addition, the Washington Football Team is likely to be in more negative Game Script moving forward. Gibson is an interesting boom or bust play, but he won't keep scoring at this rate. The matchup against the Bengals at least provides good upside.
No. 8) Damien Harris – $5,800 @ HOU
Value Rating: 22.90
Weighted Opportunities Per Game: 9.0 (No. 46)
Opportunity Share: 45.8-percent (No. 28)
Game Script: -3.58 (No. 25)
Damien Harris sure looked good on Monday night against the Ravens, but fantasy gamers have seen this movie before. Bill Belichick cannot be trusted week in and week out to give a consistent running back touch distribution. At less than $6,000, Harris certainly has upside in a good matchup against Houston.
Weather will not be a factor this time out, but the Patriots have a good chance to take a lead against the declining Texans. Harris has great potential in a GPP format for fantasy players that can stomach Belichick's RB roulette.
No. 7) Latavius Murray – FD $5,000 vs. ATL
Value Rating: 28.73
Weighted Opportunities Per Game: 8.4 (No. 48)
Opportunity Share: 34.2-percent (No. 52)
Game Script: +2.92 (No. 6)
Latavius Murray is a known commodity at this point. He gets seven to ten touches a game and will be fantasy viable if he scores a touchdown or breaks off a long gain. He is neither a safe nor a high upside play. Atlanta is at least an intriguing matchup. This should be a high scoring game and one that the Saints are likely to win. Murray is a GPP only play as a cheap lineup maker.
No. 6) Jonathan Taylor – $5,700 vs. GBP
Value Rating: 30.90
Weighted Opportunities Per Game: 11.7 (No. 29)
Opportunity Share: 44.9-percent (No. 31)
Game Script: +1.97 (No. 8)
What should DFS players do with Jonathan Taylor now? The good news is that he is much cheaper than he used to be. The athleticism and prospect profile speaks for itself. The upside is still there. But now, it looks like the Colts are more interested in using a committee approach with Nyheim Hines and Jordan Wilkins both seeing significant touch shares. Hines in particular looked electric last week in their win against the Titans. Taylor is another high risk GPP play.
No. 5) J.D. McKissic – $5,600 vs. CIN
Value Rating: 32.02
Weighted Opportunities Per Game: 13.7 (No. 19)
Opportunity Share: 37.4-percent (No. 47)
Game Script: -5.60 (No. 27)
Antonio Gibson still has much higher upside, but J.D. McKissic is starting to look like a near lock to provide value in cash formats. McKissic is among the running back leaders in every receiving category. He has now also increased his Snap Share to a respectable 57.4-percent (No. 22), higher than Gibson's 46.4-percent (No. 34) mark.
At the same time, with 38 (No. 2) Slot Snaps on the season, the former college slot receiver has lined up there often. He is rarely used in the  red zone, but this kind of receiving volume creates consistent fantasy scoring. Play McKissic with confidence in cash if you need a cheap back.
No. 4) Jamaal Williams – $5,300 @ IND
Value Rating: 34.64
Weighted Opportunities Per Game: 11.4 (No. 31)
Opportunity Share: 39.5-percent (No. 41)
Game Script: +2.98 (No. 5)
Jamaal Williams has a better Value Rating than some might expect due to the two weeks when Aaron Jones was sidelined. Williams was close to a 90-percent Snap Share in both weeks and saw a subsequent increase in touches. If we take out those two games, Williams is closer to a Latavius Murray role with a higher percent of his touches coming through the air. He will score the occasional touchdown, but can be faded in most formats despite the good Value Rating.
No. 3) Salvon Ahmed – $5,600 @ DEN
Value Rating: 37.03
Weighted Opportunities Per Game: 9.2
Opportunity Share: 64.4-percent
Game Script: +3.99 (No. 4)
Now things are getting interesting! Salvon Ahmed has little long term value with a pedestrian athletic profile and Myles Gaskin set to return in the near future. But for this week against the Broncos, he should be a smash play at only $5,600. He will get the majority of the ground work and the Dolphins should have positive Game Script. That is enough to make him a good play at that price, especially in cash.
On the other hand, Ahmed does not have GPP-winning potential because he is unlikely to see high passing volume. He can be faded in tournaments, especially if the ownership gets too high. His 5.6-percent (30th-percentile) College Target Share suggests his mere eight routes and one target on a 77.2-percent Snap Share last week was not a fluke.
No. 2) Melvin Gordon – $6,400 vs. MIA
Value Rating: 38.65
Weighted Opportunities Per Game: 13.7 (No. 19)
Opportunity Share: 67.7-percent (No. 12)
Game Script: -6.21 (No. 29)
On the other side of that Broncos-Dolphins game, Melvin Gordon is also an intriguing play. He is seeing a high enough Opportunity Share, but needs positive Game Script to exceed expectations.
The Dolphins have played excellent defense and will not be easy matchup for Gordon and the Broncos. It does not help that Brett Rypien may be their starting quarterback. Gordon has enough usage to be cash viable at $6,400, but should not be used in GPPs.
No. 1) Frank Gore – $5,000 @ LAC
Value Rating: 47.32
Weighted Opportunities Per Game: 9.1 (No. 44)
Opportunity Share: 52.0-percent (No. 25)
Game Script: -9.22 (No. 32)
No one knows why, but Adam Gase continues to give Frank Gore ten-plus touches a week despite having the most negative Game Script of any team in the league. It does not make sense, but that touch volume continues to put Gore on the Value Rating list. He is the cheapest starting running back, but fantasy gamers have to hold their nose to play him in any format. He can help form a cash lineup if you need the extra salary space, but it is probably better to move up to Salvon Ahmed or J.D. McKissic instead.