Season-long fantasy football is straight-forward. Construct and manage a roster that will outscore your opponents on a weekly basis – rinse and repeat. Have a bad year, get a do-over. Managing a dynasty team presents different and exciting challenges. That's what makes dynasty formats the best. To succeed, managers must consider player value in the short-term and for seasons down the road. Like a good portfolio manager, the savvy dynasty manager needs to follow market trends and act accordingly.
Monitoring the NFL's weekly events and using PlayerProfiler's advanced stats and metrics, Dynasty Market Movers aims to highlight players that fantasy managers need to be "bearish" and "bullish" on. We won't normally state the obvious here, Jonathan Taylor's already sky-high dynasty is now ready for lift-off. Without further ado, here's the post-Week 1 market update. Let's get to it.
Stock Trending Up – Parris Campbell
The Philip Rivers rollercoaster ride was in full effect during his Indianapolis Colts debut. True to form, he checked down to his backs often, made a few big plays, and threw a couple of awful interceptions. Ultimately, the Colts were on the wrong end of a winnable matchup, as Chargers fans know all too well. Another trend that unfolded in Week 1 was Rivers' connection with his trusted slot receiver. Lined up in the slot on 55 snaps, good for a 96.5-percent Slot Rate, this receiving weapon now wears the number 15 and goes by the name Parris Campbell.
After an injury-riddled rookie season, Campbell remained somewhat undervalued for most of the 2020 offseason. The uber-athletic sophomore wideout boasts 4.31 (100th-percentile) speed, has a 117.2 (97th-percentile) Speed Score, and a 135.5 (97th-percentile) Burst Score. His 2018 Ohio State breakout party produced 1,063 yards and 12 touchdowns. This was while sharing a field with Terry McLaurin.
The 23-year-old second-rounder led all Colts receivers with an 83.8-percent Snap Share versus the Jaguars. He rushed once for nine yards and caught six of his nine targets for 71 yards. Finishing as the WR27 in PPR leagues, Campbell's nine targets matched T.Y. Hilton for the most among Colts wideouts. He saw a 32.1-percent Target Rate. After a strong showing in training camp, this solid Week 1 performance has the former Buckeye's dynasty stock on the rise.
Stock Trending Down – Kerryon Johnson
The Lions drafting D'Andre Swift in the second round of the 2020 draft was bad for Kerryon Johnson's dynasty value. Adrian Peterson signing as a free agent made it worse. The Detroit backfield is crowded and Johnson looks to be the odd man out. This has his stock moving in the wrong direction.
One year ago, Kerryon Johnson, James Conner, LeVeon Bell and Todd Gurley were all 2nd round dynasty startup picks.

— Ryan McDowell (@RyanMc23) September 4, 2020
Reunited with offensive coordinator Darrell Bevell from their Minnesota Vikings days, Peterson received a 53.1-percent Opportunity Share in Detroit's home opener. Peterson looked spry in Week 1, leading all Lions RBs with 14 carries for 93 yards. He averaged a robust 6.6 yards per carry, even showing off his receiving chops by catching all three of his targets for 21 yards. Swift saw the largest Snap Share at 40.8-percent, but was limited to three carries. The rookie drew five targets and salvaged his day with a red zone touchdown. Kerryon Johnson drew the nominal start, but averaged a mere 2.0 yards on his seven carries. His 25.4-percent Snap Share was the lowest of Detroit's RB trio, and was not targeted by Matthew Stafford in the passing game.
---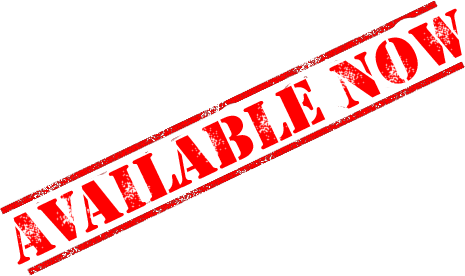 ---
For fantasy purposes, Peterson and his 100.0-percent (No. 1) Catch Rate led all Lions RBs with 14.4 (No. 18) points in PPR formats. For Johnson's fantasy score, move that decimal point one place to the left. Yes, seven carries for 14 yards. Not a good day, especially when the incumbent runner lost snaps and touches to a recent arrival and a rookie.
Now is any of this a surprise? The Podfather has been warning this for a long time. Johnson's metrics leave the most to be desired of the RBs in the Lions committee. His 4.57 (57th-percentile) speed and 97.7 (53rd-percentile) Speed Score are the lowest of the three tailbacks. Athleticism aside, Johnson's rushing production has also been lacking, and not just in Week 1. Over his 19 NFL career games, the third-year veteran has averaged 55.7 rushing yards per game. On the other hand, AP has averaged 86.7 yards over his 165 games played. Johnson's stock is falling and it's looking increasingly difficult to recover much from this investment.
Stock To Watch – Harrison Bryant
Harrison Bryant has added to his trophy collection in recent months. The 2019 John Mackey award winner for college football's most outstanding tight end was voted Cleveland's best rookie in training camp. Bryant's strong camp secured an opening day role in Kevin Stefanski's TE-friendly offense, but a knee injury to David Njoku opens the door further. It's not a secret that Bryant has been pushing Njoku for playing time since camp.
Harrison Bryant named Browns' Maurice Bassett Award winner for standout training camp performance

? » https://t.co/YonchyljWa pic.twitter.com/mASe1Lsw5i

— Cleveland Browns (@Browns) September 1, 2020
The 6-5, 243-pound fourth-round rookie out of Florida Atlantic played 31 snaps, good for a 42.4-percent (No. 44) Snap Share in Cleveland's Week 1 loss to the Baltimore Ravens. Bryant ran a route on 30.8-percent of his snaps and caught one of two targets for five yards. With David Njoku parked on injured reserve, an uptick in Bryant's usage is on tap. The next three weeks (at minimum) may be enough to put him on the radar of even casual fantasy gamers. Monitor his stock closely and be ready to act.