The 2019 free agent class was already being met with little excitement in the dynasty community before John Dorsey and the Cleveland Browns orchestrated the most improbable and immediate franchise turnaround in NFL history. Two of the five best receivers in the league were traded and the top free agent on the market, Le'Veon Bell, was always going to sign with the New York Jets. The lack of remaining talent at the skill positions dictates that the biggest winners of free agency are often not the players moving teams, but rather, the surrounding cast of their new teams based on advanced stats, metrics, and analytics player profiles.
Cleveland Browns Distraction
The Cleveland Browns won this off-season in a way we have never seen before, they are all-in and so are dynasty owners. Now is not the time to chase Baker Mayfield and Odell Beckham, instead try to find value in the under-the-radar winners of NFL free agency. The same handful of NFL teams tend to spend big money in the first few days of free agency and the are not perennial playoff contenders. The successful teams wait out the hype and pounce on value, it is the same in dynasty as it is in the NFL.
Quarterback Winners
The understandable enthusiasm surrounding Baker Mayfield's surging dynasty value, combined with the long-running assumption that Le'Veon Bell was destined to sign with the Jets, helped conceal how Sam Darnold benefited from NFL free agency. The Jets had one of the worst set of skill position players in 2018 with a Supporting Cast Efficiency of -14.03 (No. 31), a bottom-ranked offensive line and over 100 million in cap space. Darnold was going to get better help, it was just a matter of how much better.
---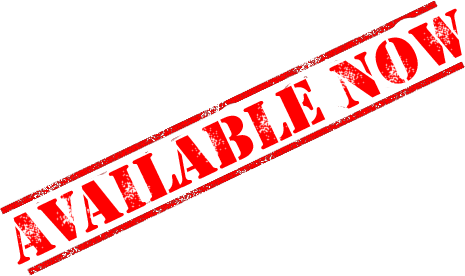 ---
This is one of the rare situations it makes sense to pay a high end running back because Le'Veon Bell is going to help develop and protect the New York Jets' most important asset, Sam Darnold. Bell's patience as a runner will improve this offensive line's performance and he will also allow Darnold to read defenses more quickly and easily when he lines up outside at receiver. Remember in 2017 Bell had 106 targets (No. 2) and 85 receptions (No. 1) at the running back position. Bell's 2019 situation should play out similarly to Christian McCaffrey's 2018 season.
Le'Veon Bell's pass-catching ability can have more of an impact when paired with a smart inside receiver, giving a young quarterback multiple quick outlet options when facing pressure. Sam Darnold struggled under pressure with a 29.2-percent (No. 28) Pressured Completion Percentage despite a 5.7 (No. 32) Adjusted Yards per Attempt. Jamison Crowder is the perfect slot receiver to solve this problem if he can return to his healthy 2017 level where he averaged 2.07 (No. 7) yards of Target Separation despite seeing an average Target Distance of 6.9 (No. 67).
Josh Allen is the third quarterback entering his sophomore season that was a big winner in the first few days of free agency. Yes, that Josh Allen. He finished the as the QB1 the final six weeks of 2018 by averaging almost 80 rushing yards and .83 rushing touchdowns per game. That pace would have him out of the league faster than you can say RGIII, but the free agency signings by the Bills show they want a more sustainable approach on offense.
The offensive line was biggest need for the Bills, with a Protection Rate of 76.4-percent (No. 32) The team addressed this need with four signings in the off-season including center Mitch Morse, who holds the No. 2 longest active streak for no sacks allowed. Ty Nsekhe, a swing tackle that is great in pass protection, scored a similar QB hurry rate to Andrew Whitworth. Nsekhe showed well filling in at left tackle allowing no sacks and five hurries in 195 snaps in Washington.
Frank Gore gives the Bills a second solid running back behind an improved offensive line that should help Josh Allen's Play-Action Completion rate of 63.6-percent (No. 22) by allowing more time for the wide receiver speed duo of Robert Foster and the newly acquired John Brown. Josh Allen had 65 Deep Ball Attempts (No. 13) but completed only 26.2-percent (No. 33) of those attempts. The Bills have made smart moves to build around Allen's unique skill set, and while none of this makes him good at football, but it does make him a winner in free agency.
Running Back Winners
Mark Ingram and Latavius Murray were both winners in free agency on their own accord. It is difficult to imagine a running back leaving New Orleans for a better situation, but there is a reason Ingram left a city and a locker room that adored him for what was reported to be 1.5 million over the life of the contract. Lamar Jackson is that reason. The Ravens want to play solid defense and run the ball enough to make Pete Carroll blush. The team made the change when Lamar Jackson became the starter and their free agency signings of Earl Thomas and Mark Ingram reinforce this. The Ravens went 64-percent run with a league-best 5.3 yards per carry and fourth best success rate of 55-percent with Jackson at quarterback. Expect the running game to improve with Ingram because he is the perfect fit for this system. Ravens running backs averaged the least time behind the line of scrimmage in 2018 (2.55 seconds), a number that Ingram  nearly matched with his downhill running style.
Latavius Murray makes for a better trade target at a much lower cost because it appears many dynasty players are not properly valuing this singing. Murray consistently converts in the red zone and is now on the best offensive of his career. He is one of three players to score six or more rushing touchdowns each of the past four seasons, and inherits the role of Mark Ingram, one of the other running backs to reach that mark. The Saints run the ball in the red zone more than any other team, averaging 89.5 attempts and 24.5 rushing touchdowns over the past two seasons, with Ingram averaging 2.4 red zone carries per game and 11 goal line carries in 2018. Murray owners should expect an increase over his 2018 average of 1.5 red zone carries per game and 2 total goal line carries, giving him a boost where it matters most and make him a top zero RB candidate in 2019.
Wide Receiver Winners
Trey Quinn should see an increase in snaps without Jamison Crowder and more targets to slot receivers with Case Keenum.
DeSean Jackson is still good, Jameis Winston was not able to take advantage of Jackson's skill set but he is a great fit for Carson Wentz.
Devin Funchess landed in the only spot that could keep him breathing. While Dynasty Twitter reacts like they're paying his salary out of their collective paychecks, buy low on opportunity in a high-volume pass featuring Eric Ebron as the second-best pass catching option.