From a fantasy football perspective, the New York Jets aren't generating much excitement entering the 2017 season. The team is obviously in a state of flux/tanking. You don't cut everyone that they've cut this offseason if you're trying to win now. They have no shot at being competitive on a weekly basis. So it becomes harder to make a case to draft their players. But that doesn't mean some of them can't be value picks in the later rounds of drafts. Garbage time stats count too, and the Jets should be experiencing plenty of garbage time this season.
Quarterback
Josh McCown
When 38-year old Josh McCown is your best QB option to start the season, it most certainly isn't wheels up. A 15-year journeyman who's never played a full 16-game season should never be any team's long-term answer at the position.  That said, McCown has the qualities we look for when trying to identify weekly fantasy streamers. He plays on a team set to accumulate lots of garbage time passing production, as ugly as it may be. And when you're the polar opposite of a fearful game manager, that's a good sign.
Josh McCown has played in five or more games in a season eight times in his NFL career. In all eight years, he recorded at least one game with 40 or more pass attempts. And his Attempt Distance of 9.9 yards with Cleveland in 2016 shows that he's still not afraid to push the ball downfield in his late thirties. Unfortunately this gung-ho, gunslinger mentality has caused him to miss significant time with injuries over his career. He was a highly athletic prospect at age-22, but still tries to use that to his advantage as his age advances. And with the Jets boasting last year's No. 32-ranked pass blocking offensive line per PlayerProfiler, McCown is highly unlikely to make it through his first 16-game season at age 38. For the sake of the team, he better hope that he does. Because the fallback options are even more scary.
The Other Guys
Bryce Petty was a big, smart and athletic prospect who was both productive and efficient at Baylor. But it wasn't enough to overcome his 53 mph (24th-percentile) Throw Velocity at the NFL level. Though he played in only six games, his -24.6 Production Premium doesn't inspire future confidence. And it furthers the narrative that he succeeded at Baylor because he's the definition of a system QB.
Aside from a 100th-percentile Breakout Age, there are few positive indicators on the Christian Hackenberg profile. He ended his tenure at Penn State with a 55.1 (6th-percentile) College QBR after breaking out as a true freshman. If that doesn't convince you that he was a one-year wonder, there's no hope for you. The NFL Scouting Industrial Complex got it wrong with Hackenberg, a second round pick, and now the Jets have to eat it. No need to target he or Bryce Petty as streamers in the likely event of a Josh McCown injury. If the Jets end up signing Colin Kaepernick at any point in the season or preseason, then we can talk.
Running Back
Bilal Powell 
The Jets may have had the league's worst pass blocking offensive line in 2016. But this same line recorded the sixth-best run blocking score per Player Profiler. With the team returning both of last season's starting guards, there shouldn't be a big drop-off. This bodes well for Bilal Powell, who's expected to see his 41.4-percent (No. 44) Opportunity Share increase. Despite not recording a higher Opportunity Share than Matt Forte in a game until Week 14, Powell still logged 58 (No. 4) receptions on 75 (No. 4) targets for 384 (No. 10) receiving yards. His 0.93 (No. 21) Fantasy Points Per Opportunity also dwarfed Forte's 0.71 (No. 54).
Aside from being able to maintain his plus efficiency after his workload dramatically increased a season ago, Bilal Powell has also proven that he's a good enough football player to withstand a decline in offensive line play. Though the Jets had the league's 25th-ranked run blocking offensive line in 2015, he still averaged 4.5 yards per carry with 6.0 Yards Per Touch. His efficiency metrics remained consistent from 2015 to 2016. And he now has two straight years with plus production in the fantasy playoffs. What more does he have to do to earn your attention?
Matt Forte
Often, when implementing Zero RB strategy in fantasy drafts, you're banking on running backs who are below average runners to catch lots of passes out of the backfield in order to accumulate substantial fantasy points. The term 'below average runner' more accurately describes Matt Forte than Bilal Powell at this point. As evidenced by the continual decline of Forte's efficiency. It's safe to say that he can no longer thrive on a 60.1-percent (No.18) Opportunity Share.
If Matt Forte has anything going for him, it's that he still has upside as a pass-catcher. He may have recorded career-lows in every major receiving category with Chan Gailey as offensive coordinator. But that was more of a usage issue in that department. As his 8.8 Yards Per Reception in 2016 remained right in line with his career average of 8.5. The best way to keep Forte fresh and most effective at this point in his career is to make him more of a third-down back. Bilal Powell has already shown that he can handle the load as the primary back. If their Opportunity Shares flip, as most people expect them to, both can return or exceed value in fantasy drafts.
Wide Receiver
R.I.P. Quincy Enunwa('s 2017 season)
Players like Quincy Enunwa, an unheralded member of the much-heralded 2014 wide receiver class, are the reason that Player Profiler exists. If you're a player who lives in the nexus of college dominance (83rd-percentile College Dominator Rating) and size-adjusted athleticism (96th-percentile Height-adjusted Speed Score), we're going to look upon you favorably. Especially when you show that you can parlay that dominance and athleticism into efficient production at the NFL level. And while you can argue that none of the Jets receivers were particularly efficient a season ago, Enunwa was the best of a bad bunch. His -4.0 (No. 66) Production Premium was bad, but positive indicators included his 80-percent (No. 11) Contested Catch Rate and his +15.3-percent (No. 12) Target Premium. Unfortunately we'll never know how he would've fared as the number one receiver for the Jets in 2017, thanks to a season-ending neck injury. Particularly frustrating is that he was set to inherit the number one wide receiver chair on a Jets team set to see a considerable amount of garbage time, one that vacated a massive amount of targets, and nobody cared. Even with a ranking in the early thirties, PlayerProfiler still had Enunwa ranked a mind-boggling 24 spots above his MyFantasyLeague early season ADP at the time of his injury. Now, a player who had the makings of being one of fantasy football's bigger values is now done for the season. So where do the Jets go from here?
Robby Anderson 
Though he rises up the rankings by default thanks to Quincy Enunwa's injury, Robby Anderson is another Jets receiver who Player Profiler has ranked higher than his MFL ADP. While players like Austin Seferian-Jenkins and ArDarius Stewart operate closer to the line of scrimmage, Anderson can burn defenses with his 4.41 speed. While the low-BMI, hyper-svelte archetype hasn't been a particularly successful one at the NFL level, Anderson's 10.17 (79th-percentile) Catch Radius affords him unique downfield play-making ability. We saw it at Temple when he recorded a 34.8-percent (66th-percentile) College Dominator Rating with a 15.7 (65th-percentile) college yards per reception. And we saw it last season when he combined a 15.8 (No. 5) Target Distance with an 85.7-percent (No. 6) Contested Catch Rate that was higher than Enunwa's. A feat made more impressive when considering that Enunwa's Target Distance was only 9.2 (No. 80).
Robby Anderson is a Jerome Simpson-level field stretcher with explosiveness, who makes for an intriguing late-round dart throw if he can keep his head on straight. But he's the only Jets receiver you should consider drafting. Despite the copious amount of garbage time they'll see, you can't roster a team's second or third receiver when the QB situation is this bad and the WR depth chart is this shallow. If any of these other receivers have a chance of being fantasy viable, ArDarius Stewart is the best bet. His seemingly ancient 22.7 Breakout Age is an undeniable red flag. But he has the best combination of college dominance, efficiency and draft capital among the team's other options.
---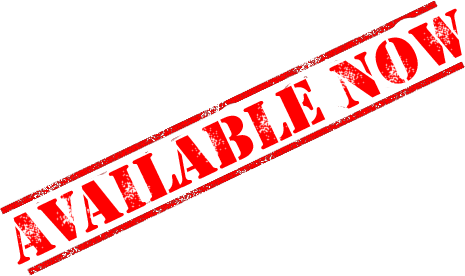 ---
Tight End
Austin Seferian-Jenkins
Forget the fact that Austin Seferian-Jenkins is suspended for the first two games of the season. If you're drafting him, it's as an upside play in the final rounds. Take a look at the tight ends on the Jets depth chart that he has to compete with for targets. The only one who has caught more than one pass in an NFL season is newly acquired move-TE Chris Gragg, who missed all of last season with a torn ACL. If that's not enough reason to start buying Seferian-Jenkins at the price of FREE, I ask you to re-visit the reasons we made him a focal point in the original Late Round TE Roulette piece two years ago.
Prototypical size? Check. Elite college production at a young age? Check. Exceptional size-adjusted athleticism? Especially agility? Check. And now you're telling us that he's clean and sober? And that there's reason to believe he's finally ready to start taking his football career seriously? The odds that Austin Seferian-Jenkins leads the Jets in one or more receiving categories this year are greater than you may think.