Rookie quarterbacks often struggle in fantasy football, so it intuitively makes sense that these quarterbacks should be cheaper to acquire going into their sophomore seasons than to invest draft capital on them as rookies. But is this actually the case? The best way to test this hypothesis is to compare the rookie ADP of all first round quarterbacks since 2014 to their ADP one year later. The 11 first round quarterbacks from 2014 through 2017 are classified as increased or decreased if their ADP changed by more than 12 spots.
The Fallers
This group is really no surprise as we see two late first round QBs and one No. 1 overall pick that was a massive rookie season flop.
Johnny Manziel specialized in backyard football and was tabloid fodder for his entire professional football career.
Paxton Lynch's closest comparable player on PlayerProfiler.com is Brock Osweiler, which should tell you all that you need to know.
Jared Goff put up one of the worst rookie seasons we have ever seen from a quarterback. Goff was the only of the three that had an impressive advanced stats, metrics and analytics player profile coming out of college, so his epic rookie troubles were certainly cause for concern. Fortunately (for his owners, at least), he erased those concerns with a breakout sophomore season.
The Flatliner
Blake Bortles has been a punching bag for virtually every fantasy analyst since entering the league. It's confounding that he didn't drop at least one round in startup ADP after his rookie season. That being said, he was selected with the third overall pick in 2014 (a ton of draft capital to invest, especially in that class), which probably got the draft capital zealots out in full force.
The Risers
Most of these guys have two things in common: high draft capital and improved supporting casts. Yet it turns out performance only mattered for a few.
Deshaun Watson exploded onto the scene last year putting up the most impressive rookie season of the bunch, even though he only played a handful games.
Patrick Mahomes is stepping into a role that even the oft-maligned Alex Smith excelled in last year, and the Chiefs brought in Sammy Watkins to further enhance his supporting cast in Kansas City.
Mitchell Trubisky received a great many gifts from the Chicago brass, as they brought in an entirely new stable of pass catchers for him.
Teddy Bridgewater is one of the exceptions. His ADP climb likely had more to do with his play than his draft capital or new toys.
Carson Wentz went from throwing to a broken Jordan Matthews and a couple of young guys that looked to be on their way out of the league in Nelson Agholor and Dorial Green-Beckham to having a bona fide X receiver in Alshon Jeffery and a legitimate deep threat in Torrey Smith. Oh, and it also didn't hurt that Agholor finally pulled it together as a third-year pro.
Marcus Mariota didn't receive an upgraded supporting cast until years after an average rookie season. His rise up the ADP rankings was fueled primarily by potential. He didn't completely face-plant like Jared Goff and his No. 2 overall draft capital kept his ADP afloat.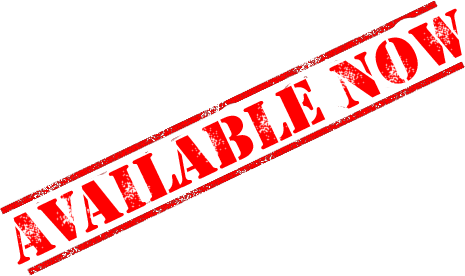 Jameis Winston barely made this list, primarily because his rookie ADP was so high. He debuted nearly two rounds ahead of the next highest rookie QB over this time period. Winston didn't have a particularly effective rookie year, nor did he have a big boost to his supporting cast heading into year two. Winston did, however, have No. 1 overall draft capital and a stud wide receiver in Mike Evans already in place, which was enough to help him slowly climb draft boards.
Conclusion
Despite the first-year struggles many rookie quarterbacks face, 7 of the last 11 first round quarterbacks have actually gained value heading into their second seasons. It's safe to say that, in order to improve your team's value year over year, it would be wise to spend second and third round picks on highly drafted rookie quarterbacks. In superflex leagues, where quarterbacks are at a premium, you should strongly consider taking them in the first round once all the top running back prospects are gone. Even if quarterback isn't a pressing need for your team, if you have room to roster them for a year, rookie quarterbacks represent a strong value proposition in dynasty leagues and can often fetch a much higher return that the pick you originally spent on them.