If you haven't checked Rotoworld in the last five minutes than you missed the latest blurb about a Dolphins player breaking out or having a career year in 2017. With the offseason hype machine cranked up to 11, word out of Miami is the Dolphins look poised to rack up more yards and points than if you were playing Madden on rookie mode. 2007 Patriots, 2013 Broncos, move aside.
Okay, Back to reality…
Quarterback
Ryan Tannehill
Before a knee injury prematurely ended his season, Ryan Tannehill was enjoying a successful first year in Adam  Gase's offense. Playing the role of game manager while occasionally taking deep shots downfield, Tannehill had career-highs in completion percentage at 67-percent (No 9) and passer rating at 93.5 percent (No 19). Tannehill also posted an efficient +13.6 (No 9) Production Premium.
Although Ryan Tannehill was No 28 in air yards (1,574), he set career bests in yards per attempt and air yards per attempt. The issue with the Dolphins passing offense is the lack of volume. The Dolphins went from 634 team pass plays (No 15) in 2015, down to 515 (No 31) in 2016. Miami also ranked last in the league in plays per game with 54.7. This is a slow paced, run heavy team, leaving Tannehill as nothing more than a streaming option at the quarterback position.
Running Back
Jay Ajayi
While the Dolphins did bring on Arian Foster in free agency the experiment was short lived. Jay Ajayi (im)patiently waited until Foster inevitably went down with an injury to get his shot. After Adam Gase fumbled around with his backfield for the first few weeks after Foster's injury and then retirement, he finally gave Jay Ajayi a shot as the lead back. Ajayi took over in week 6 and never looked back, registering back to back 200 yard performances and logging 553 rush yards in his first three games as the Miami workhorse.
Ajayi's biggest games came with the Dolphins offensive line at full strength but even with a subpar line play logging, a 74.4 (No 28) run blocking grade, Ajayi showed his toughness as a runner with (No 3) 484 yards after contact, and playmaking ability with 15 breakaway runs (No. 4).
From week 6 on Ajayi averaged 20.6 carries per game and Gase has said that he wants to increase his workload even more. While he only was targeted in the passing game 35 (No. 37) times, he has shown he can handle pass game work from his days at Boise State where he amassed a 12.4 percent (86th percentile) College Target Share and Miami is looking to increase his role in that regard. After finishing in 2016 as the PPR RB11, Ajayi is looks to be penciled in as an RB with a  300-plus touch workload and is being drafted in early second rounds with an ADP of RB8.
Kenyan Drake
Miami made Kenyan Drake the third RB off the board in the 2016 NFL draft. After a quiet rookie season, where he only touched the ball 42 times are looking to find ways to get him involved in the offense.
While Gase has said he wants Kenyan Drake to be more of an every down back to backup Ajayi, given his frame at 6-1, 210-pounds with a 27.7 (7th percentile) BMI, Drake profiles more as a satellite back who can be a mismatch in the pass game.
Damien Williams
After getting a look from New England, Damien Williams returned on his one-year, restricted free agent tender. Williams was called upon as a spell back to Ajayi and was very productive, posting a +33.5 (No. 5) Production Premium on his limited workload of 58 touches, buoyed by his 6 total touchdowns.
With a 5-11, 222-pound frame Damien Williams profiles as the better fit between the tackles between he and Kenyan Drake and should be first in line for carries in a RBBC if something were to happen to Jay Ajayi.
Wide Receiver
Jarvis Landry
Jarvis Landry is a target vacuum for Miami and even though the Dolphins passing volume took a significant step back in 2016 (Landry lost 36 targets), he still managed to capture a near-identical Target Share (~28 percent in both 2015 and 2016).
Given his uninspiring athletic profile, evidenced by a 79.9 (1st percentile) SPARQ-x Score, Jarvis Landry continues to be a valuable fantasy asset. Improving his catch rate (71.8 percent No. 12) and yards per reception (12.1), Landry registered only 4 drops on 131 targets.
A YAC monster, finishing No. 2 in the NFL with 612 yards, Landry is the prototypical volume slot receiver. With an ADP of WR19 per FantasyFootballCalculator.com, Landry is right in the middle of WR2 value and should provide similar return on investment. With all of the mouths to feed and given the run heavy approach of and the  slow pace of the offense, it's fair to wonder if Landry can continue his stranglehold on the Target Share in Miami.
Kenny Stills
Maybe sometimes coaches don't lie, as Miami made it clear that Kenny Stills was going to play a big role in the offense. Using his 4.38 (95th percentile) straight-line speed to stretch defenses, Kenny Stills delivered. Stills scoring a career-high nine touchdowns on only 42 receptions, a +36.1 (No.2) Production Premium. Set to hit free agency, the Dolphins rewarded Stills with a four-year deal worth $32 million before he could hit the market.
A tactical downfield weapon, Stills is a better NFL asset than a fantasy one. He offers value as best-ball option or flex in deeper leagues as a near every down player for the Dolphins, after logging an 89.9-percent Snap Share in 2016. With Miami looking to pound the ball on the ground and take shots downfield, Stills always has the potential for a deep shot he can take to the end zone.
DeVante Parker
If there is one player that has been hyped as a breakout for the Dolphins this year that could come to fruition it's DeVante Parker. Since being selected in the first round in 2015, the expectations have been there for Parker, who while at Louisville flashed his big play ability, amassing a 19.9 (94th percentile) college yards per reception and logging a 46.3-percent (91st percentile) College Dominator Rating.
While a foot injury muted his rookie season, he flashed enough big play ability to capture the excitement of dynasty-leaguers, and his ADP skyrocketed going into his sophomore season until hamstring injuries and questions about his work ethic started to linger during the off season and camp.
Parker missed week 1 due to a hamstring but played in every game after that, logging an 88.1 percent (No. 36) Snap Share. He was second in the pass game  behind Landry, posting a 20.0 percent (No. 35) Target Share. Parker was inconsistent at times but still flashed his upside when given the opportunity, increasing his numbers across the board and making big plays using his 6-3 frame and 33 1/4 arms (84th percentile) to go with his blazing 4.45 (79th percentile) speed.
Enter the 2017 season and the narrative on Parker began to sound similar . With Kenny Stills under contract for 4 more years, and Jarvis Landry in a contract season Parker knows this is a make or break season for him, and has seemingly answered the call. The Dolphins are enthusiastic about his progress and are counting on him making another leap entering his third season. Gaining the confidence and trust of his coaching staff will make him a more featured part of the offense and a threat to Landry's target share. Parker should have no issue eclipsing 100 targets. A potential buy-low target in dynasty and a WR37 redraft ADP, DeVante Parker fits the mold of a breakout wide receiver in 2017.
---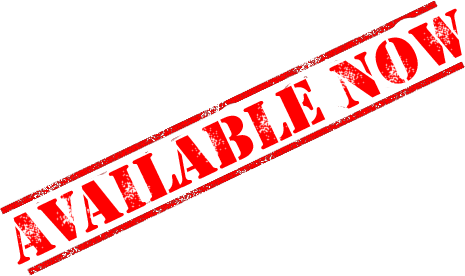 Leonte Carroo
A prolific producer while at Rutgers posting a 63.9 percent (99th percentile) College Dominator Rating, Leonte Carroo, profiles as a prototypical NFL flanker and piqued the interest of dynasty leaguers heading into the 2016 NFL Draft.
While the enthusiasm for Carroo hit a bit of a road block as he is buried on the Dolphins depth chart and saw minimal playing time, appearing in just five games in his rookie season. He seems to be the only Dolphins player that hasn't been showered with praise this offseason. Carroo would need injuries to thrust him into a fantasy role for 2017, and makes for a dynasty league stash at this point in hopes that his outlook changes.
Tight End
Julius Thomas
After losing Dion Sims in free agency to the Bears, Miami acquired Julius Thomas in a trade with Jacksonville, reuniting him with coach Adam Gase, whom Thomas had success with, posting back to back 12 touchdown seasons while a member of the Denver Broncos.
While there doesn't seem like enough targets to go around for consistent production, Julius Thomas seems to have a red zone role in the offense, and is looking like a streaming option in redraft leagues.
Conclusion
While the offseason coach speak is at a fever pitch, the Dolphins  boast an every down workhorse back in Jay Ajayi, a high floor target hog in Jarvis Landry, and a potential breakout candidate in DeVante Parker.