Jeremy Maclin waved goodbye to the fantasy sleeper hold known as the Kansas City Chiefs offensive last week. Many are busy wondering who will get the "volume" on the Alex Smith lead offence he leaves behind. But I'd rather look closer at the player now free from that purgatory. Especially since he's now entering a consistently higher volume offence The Baltimore Ravens finished 1st in Team Pass Plays in 2016 and 3rd in 2015. They recently lost of Dennis Pitta to injury and Steve Smith to retirement. With Maclin's arrival, the hype on Mike Wallace and Breshad Perriman has to recede while those still clinging to Michael Campanaro's potential are left to cry into a pillow – in a manly way. So, do these changes create as much potential for Jeremy Maclin as they do disappointment for the rest of the Ravens Depth Chart?
Offensive Turbulence
Baltimore has had a turbulent couple of seasons. The loss of Ray Rice seemed to drag on forever. The result was the emergence of a committee with Terrance West at its head. The situation doesn't look likely to clear up anytime soon with a four-game suspension for sophomore prospect Kenneth Dixon and the addition of Danny Woodhead.
Since 2014 we have seen the arrival, re-emergence, and loss of Steve Smith – twice – once to injury and once to retirement. In 2015 the depths chart was so devastated that Jeremy Butler caught the fourth-most passing yards (behind tight end Crockett Gillmore.) In 2016 they picked up another vet, Mike Wallace. Despite horribly inefficient play the year before Wallace managed to climb to the top of the depth chart. Finishing with the 19th most yards overall but doing little to assuage concerns over his efficiency. Despite the volume of passing plays a tight end has finished the third in total receiving yards in the last three seasons, with like likes of Owen Daniels finding value in 2014.
As the Ravens led the NFL with 712 pass attempts in 2016, receptions by the top-3 receivers naturally jumped from 152 in 2014 and 151 in 2015 to 175 in 2016. Wide receiver targets also saw a bump moving from 259 and 243 (in 2014 and 2015) to 285 in 2017. These are small jumps but are noticeable next to the stability of both stats from the two years before. Small changes in target distribution make a big difference, consider the volume of passing offensive Dennis Pitta ate up last year and his fantasy relevance compared to Crockett Gilmore the year before.
While 2016 seems like a pass-happy outlier, Baltimore lost two starting offensive lineman this year, lost Kenneth Dixon to a suspension, and invested in the passing game by adding Danny Woodhead and Jeremy Maclin. Given this passing game tailwind, the Ravens will likely threaten 700 pass attempts again this season.
---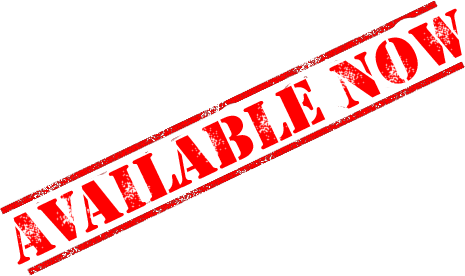 ---
Pitta's Legacy
Last season, the primary tight end targets jumped from 78 targets in 2014 (Owen Daniels) and 47 in 2015 (Crockett Gilmore) to a whopping 121 for Dennis Pitta in 2017. Pitta proved to be incredibly inefficient with this volume. Still, the change in targets suggests this jump was more to do with Pitta then the team's gameplan. We should expect a return to the target share of tight ends in 2015 and 2014. If we take the average from all three years it comes out to 82 targets for the lead tight end.
In the wake of Dennis Pitta's injury, the team will rely on some combination of Crockett Gillmore, Maxx Williams, Darren Waller and Ben Watson. This underwhelming mixed crew is capable of sucking up 60-plus targets, but the remaining targets will likely be allocated between Danny Woodhead and Ravens wide receivers. Woodhead will surely take on the majority of passing plays for the running back position and absorb a significant percentage of the Dennis Pitta targets in 2017, but the wide receiver corps will also fill Pitta's target vacuum.
The Maclin Effect
In 2017 Steve Smith and Mike Wallace split the target share close to 17-plus-percent each and yet their yardage and touchdown totals still reflected the same basic pattern of the two years previous. Essential this means that even in a worse case scenario where Wallace and Jeremy Maclin compete for a similar target share, the likely outcome in terms of production is similar. Both Wallace and Maclin will experience a target surge in 2017 based on the Law of the Conservation of Targets (explained below).
Using the data from the PlayerProfilers Data Analysis Tool, I compiled the average targets, receptions, yards and touchdowns for the top-3 wide receivers for the last three years.
I don't expect the volume of targets to increase much if at all. This means we are left with to consider the average targets for their receivers. I can't predict how the team will choose to deploy its players. But I do know that despite several changes in targets and target volume since 2014 the production numbers look strikingly similar every year.
The leading yardage receivers each year Mike Wallace (in 2016), Kamar Aiken (in 2015) and Steve Smith (in 2014) produced about the same number of yards and touchdowns. In the same way, the player with the second most yards from each year is similar. Steve Smith caught about the same number of yards in 2016 (799) as he did in 2015 (670) despite only playing seven game sin 2015. The same is true for Torrey Smith – second on the team in yards –  in 2014 (767). The top three receivers, no matter what position they play or skills they have, tend to have similar production numbers.
Compiling the averages for the top three yardage wide receivers we find a projection for 2017.
I think a reasonable projection for Jeremy Maclin in 2017 is the No. 1 wide receiver. While Mike Wallace was the leader in 2016, I think Maclin's efficiency and skill set will be better suited for Steve Smith's previous flanker role. Therefore, Maclin's 2017 projection would be approximately 75 receptions on 125 targets for 1000-plus yards and 5-plus touchdowns. Furthermore, Smith's 18.7 fantasy points per game in 2015 represents Maclin's ceiling this season. Maclin's ceiling reaches even higher if more of those Dennis Pitta targets bleed out to the wide receivers. Ultimately this projects Jeremy Maclin as a reliable, and high-value wide receiver two in every fantasy format.
The Other Guys
Mike Wallace, on the other hand, falls more comfortably into the top-36 wide receiver range. He should have a more comfortable floor with unpredictable touchdown upside similar to Torrey Smith circa 2014.
I think it's fairly safe to predict that Breshad Perriman will take on the third role in my projections. There is a noisy subset of the fantasy community that likes to overvalue youth. But we know teams don't manage a players usage based on their age. Proven veterans will always be more likely to receive the work and more reliable producers from year to year when they do.
Breshad Perriman remains and interesting athletic prospect. But he is yet to prove he can be as productive as either Mike Wallace or Jeremy Maclin. The team wants him to succeed, of course. But they won't artificially feed him targets at the expense of their two veteran signings. On the plus side, an average of 47.7 targets for the wide receiver 3 in Baltimore is more than enough. A receiver of Breshad Perriman's skill can make an impact with such a role. However, I project that he will be equally as tantalising one week as he will be disappointing the next. An interesting high variance option in DFS, and hold for dynasty leagues. But unlike Jeremy Maclin, he will not a reliable fantasy option for redraft or dynasty in 2017.