A "best ball" archetype exists at the wide receiver position. Those who don't understand and leverage this player type put themselves at a disadvantage in best ball leagues. Unlike traditional leagues where the user sets a lineup, a player's proclivity for upside weeks outweighs the importance of a high floor. Having players who will produce zero boom weeks constitutes a waste of a roster spot. Every player on a best ball roster should offer boom week upside and the ability to land in the starting lineup multiple times in a season. Slot receivers offer little appeal in this format because they don't provide big plays and score fewer touchdowns. Field stretching wideouts such as Will Fuller offer much more appeal because they can explode in a few matchups and help your team. Even if they prove useless in more weeks than not. Too many pairings of wide receivers from the same team have similar ADPs (sourced from the Draft app henceforth) and belong in different tiers from each other. We'll check out a few, using advanced stats, metrics and analytics, to identify how to avoid falling on the wrong side of these decisions.
Packers: Marquez Valdes-Scantling (ADP 83.00) vs. Geronimo Allison (ADP 93.00)
The decision here is Marquez Valdes-Scantling and not the unexciting Geronimo Allison. While Allison should see more targets throughout the season, those targets will produce more WR3-level weeks than anything else. Which isn't all that helpful in best ball formats, where you want to shoot for the moon. MVS will return several big weeks and several duds, which works out well because the computer sets your lineup for you retroactively. His 117.6 (97th-percentile among qualified receivers) Speed Score alone warrants taking him over Allison, who has an 84.7 (23rd-percentile) Speed Score.
---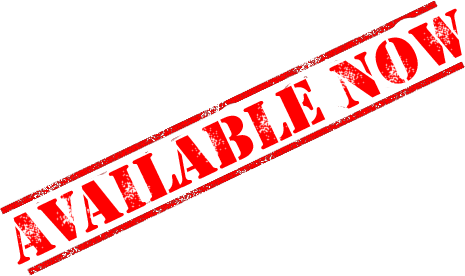 ---
While Allison averaged more Air Yards per target in 2018, it was over a tiny five-game stretch. Looking back to 2017, Allison mustered 3.4 Air Yards per Target and 6.5 (No. 78) Yards per Target. All while scoring zero touchdowns in 12 games. Valdes-Scantling recorded 5.1 Air Yards per Target in 2018 along with 8.1 (No. 49) Yards per Target overall, better numbers though no world-beating by any means. He scored two touchdowns all year, but at least offers the long-ball ability. It's also encouraging that he scored 1.2 touchdowns below expectation, meaning more scores should be forthcoming. Unless we find out that MVS will not be on the field in three-wide sets, he's the easy choice here.
Broncos: Courtland Sutton (104.80 ADP) vs. Emmanuel Sanders (116.50 ADP)
These two wideouts shared similar efficiency metrics in 2018, despite the perception that Courtland Sutton was a disappointment. He totaled 700-plus receiving yards and four touchdowns with sub-par quarterback play in his rookie season. Furthermore, Sutton's 72.6-percent Catchable Target Rate ranked 78th in the NFL among wide receivers. His yards and Air Yards per Target were both close to the marks posted by Emmanuel Sanders. Sutton trailed in Catch Rate and total production, but Sanders benefited from a 90.8-percent (No. 4) Catchable Target Rate.
The biggest factor was variance. The most telling sign that Sutton is the proper best ball pick, however, is that he posted a 14.6 (No. 19) Average Target Distance compared to 10.0 (No. 72) for Sanders. If the target quality evens out between the two, Sutton should return better value in best ball formats.
Washington: Trey Quinn (213.10 ADP) vs. Terry McLaurin (214.90 ADP)
Assuming that Terry McLaurin is on track for a starting role, this is the most heinous pairing yet. Though he offers more, McLaurin needs nothing else besides his 20.0 (93rd-percentile) college yards per reception mark at Ohio State to prove that he can deliver splash plays and long touchdowns.
Meanwhile, in Trey Quinn's three games last year, he managed a mere 8.3 yards per reception. Which isn't much worse than his 10.8 (7th-percentile) college yards yards per reception mark at SMU. McLaurin may be volatile, but he should deliver multiple weeks with higher output than Quinn's best week in 2019. He belongs several rounds ahead in best ball formats, where Quinn should not be drafted at all. His 114.6 (95th-percentile) Speed Score also dwarfs Quinn's 92.1 (45th-percentile) score, meaning Quinn will not be operating deep down the field.
Other pairings that should move farther apart:
Texans: Will Fuller (72.70 ADP) over Keke Coutee (125.50 ADP)
Cowboys: Michael Gallup (126.80 ADP) over Randall Cobb (203.30 ADP)
Bills: John Brown (133.50 ADP) over Cole Beasley (201.60 ADP)