D.K. Metcalf is ranked as a Top 20 wide receiver in PlayerProfiler's dynasty rankings. A.J. Brown cracks DLF's Top 12. Terry McLaurin is the apple of everyone's eye. Why then is the collective dynasty community significantly lower on Marquise Brown, the receiver who arguably put up the most impressive rookie season of the lot?
The answer is that there's no easy answer, but the available opportunity is clear. Mark Twain once said: "whenever you find yourself on the side of the majority, it is time to pause and reflect." Let's heed those words and let PlayerProfiler's advanced stats and metrics lead us to why Hollywood Brown should be coveted at all costs.
Context Clues
Marquise Brown finds himself receiving wary glances from many in the dynasty community. This despite boasting an impressive 5.08 (No. 4 among qualified wide receivers) yards of Cushion, a 123.2 (No. 6) QB rating when targeted, and 2.25 (No. 25) yards per pass route (one of the most predictive metrics around). Even his +14.0 (No. 21) Production Premium is dismissed. Injuries sustained before the Combine and during the 2019 season have most turning on the diminutive deep threat in the same way that they ran from Tyler Lockett early in his career. Patience paid off in that instance.
Instead of focusing on his perceived future propensity for injury and elevating pseudo-scientific claims that these situations predictably reoccur, sharps should instead focus on how impressive his rookie season counting stats were in spite of his health. Since he now has year-round access to the world's best doctors and trainers, a healthier year should be the expectation rather than the exception.
Last season, he compiled the aforementioned counting stats on a 59.0-percent (No. 102) Snap Share. He actually ran a route on only 67.2-percent of Baltimore's total passing plays, outside the Top 70. The assumption that Baltimore heavily managed his snaps due to injury in his first season is built on solid ground. A year removed from his debut campaign, both Jim Harbaugh and Lamar Jackson admitted that their star wideout was nowhere near 100-percent last season. That will likely change in 2020. Pathways to increased volume are endless.
Winter is Coming, Top Level Competition Isn't
The Ravens stayed put in free agency and quietly brought back slot man Willie Snead in their only real notable move at the wide receiver position. With the 20th-most cap space in the NFL and a historic aversion to spending big at the position, further target-heavy additions shouldn't be expected. Fellow sophomore receiver Miles Boykin's presence further insulates Brown from the top end of a deep receiver draft class and cements his status as the likely number one again in 2020. While a Day 2 pick or later at the position isn't outside the realm of possibility, Brown owners shouldn't be too nervous about the effect of another target in that offense. If targets are indeed siphoned, they likely come from the other receivers on the roster.
Lamar Jackson Has Shown He Can Grow
It's often cited that Lamar Jackson steadily improved as a passer throughout his collegiate career. His completion percentage steadily rose every season, and the same has taken place in the NFL so far. In his one true off-season, Jackson's True Completion Percentage skyrocketed from 62.7 percent to a 70.9-percent (No. 12) mark. To assume he's done improving as a passer is a fool's errand. The assertion that Baltimore's 32nd-ranked run-to-pass ratio won't mirror this improvement may also be a hard case to prove.
---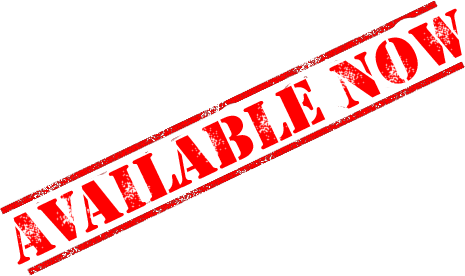 ---
The largest wins come when one bets big and the biggest edges are gained during times of uncertainty. Stare into the void and pull the trigger. The juice from Marquise Brown is certainly worth the squeeze.