The NFL has become a pass-happy league, and all of the sharp coaches are spasmodically calling for throws.  Last season we saw total passing yards increase five-percent and total passing touchdowns jump 12.5-percent. This led to a historic mark of 847 passing scores, an increase of 106 from 2017. And with new pass interference reviews coming into play, expect the pass to run ratio to grow even larger in 2019. Now more than ever, you can pick a team's second or third pass catcher and plug them into your fantasy lineup with confidence. Listed below are some secondary wideouts on pass-heavy offenses that are going way too late in fantasy drafts. Highlight them on your cheat sheet for their advanced stats, metrics and analytics profiles and grab them in the closing rounds this summer.
Donte Moncrief, Steelers
Donte Moncrief is an athletic freak that most have given up on after his first five pro seasons. But a case can be made that he's in his best situation since gaining a starting role with Andrew Luck and the Colts. His rookie season in 2014 saw him buried on the depth chart. Where he languished behind the likes of future Hall of Famer Reggie Wayne, Pro Bowl burner T.Y. Hilton and the comeback story of Hakeem Nicks. He first showed flashes of his pro potential as a starter in 2015, his most successful season to date. He caught 64 balls for 733 yards and six touchdowns in 10 starts. All while dealing with backup quarterback play following Luck's injury. A fractured scapula caused him to miss time early in the 2016 season. And a strained hamstring kept him out for two of the final three weeks.
---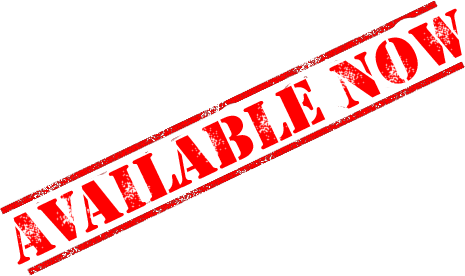 ---
A $3.5-million signing bonus incentivized Moncrief to come to Jacksonville last season to catch passes from Blake Bortles and Cody Kessler.  Not the most ideal situation, but he finally experienced a mostly healthy season. He was able to bring in 668 yards, second on the team to Dede Westbrook. He's now moved up to Western PA, where he'll benefit from a better quarterback and higher team passing volume. The departure of Antonio Brown leaves 207 vacated targets available. Some of that will go players like JuJu Smith-Schuster, Vance McDonald, James Washington and Jaylen Samuels. But a healthy chunk will gravitate to the team's WR2. Pittsburgh led the league in pass attempts last season and their two leading wideouts saw 165-plus targets each. They ran three-receiver sets 63.5-percent of the time last season, good for seventh overall. And no team sent out four to five at a time more than their nine-percent. With no major changes to the coaching staff, expect more of the same in 2019.
Moncrief will see plenty of red zone work at 6-2, 221-pounds and test Ben Roethlisberger's long ball with a 119.5 (97th-percentile) Speed Score. James Washington is the guy that drafters are targeting currently. The shiny new toy that flashed nothing last season somehow mesmerizes fantasy footballers. Wide receivers sometimes take years to hit at the NFL level. Moncrief has put more time in and dominates Washington in every athletic measurable. Take advantage, grab Moncrief for nothing now before everyone catches on.
Bold Prediction: 64 catches, 800 yards, 9 touchdowns: Top-20 WR
Marquez Valdes-Scantling, Packers
It wasn't that long ago when Aaron Rodgers was the number one quarterback in fantasy football. In that 2016 season, he supported two wide receivers with double-digit scores. It's a new coaching regime in Wisconsin, but the coach still has to use the arm of his $100-million quarterback. Marquez Valdes-Scantling is being grossly overlooked in drafts. Partly because the official depth chart lists Geronimo Allison as the No. 2 WR. Expect that to change by Week One.
Allison has 758 receiving yards over three years in Green Bay. MVS had 581 in his lone season catching passes for the Packers, yet is going two whole rounds later. He checks just about every box over Allison when held to comparison.  His 117.6 (97th-percentile) speed score blows away Allison's 21st-percentile score of 84.7.  MVS has a 11.02 (74th-percentile) agility score, which is the exact same as coveted third year wideout D.J. Moore. Allison has an 11.68 (6th-percentile) agility score. And though the undrafted receiver from Illinois has feature size, he's never caught more than 23 passes in a season. MVS is an even bigger receiver, with burner speed, drafted out of South Florida. People forget that he had a four-week stretch in his rookie year with 100-plus yards or a touchdown. No small feat for a first-year wideout in the pros. Though his ADP suggests that most only remember the following three weeks where he put up a combined 41 yards.  The vividness bias is creating a buying opportunity here. Don't overthink this one. Grab MVS in the early double-digit rounds and look like a genius later.
Devin Funchess, Panthers
We saw last year that Andrew Luck can make any receiver group look good. With no real solidified WR2, he made Lions fans groan after setting up Eric Ebron with a 13-touchdown season. It's no secret that Luck loves to look for his tight end. As the position accounted for over 51-percent of his total touchdowns in 2018. Now the Colts have someone who has the size and experience as a tight end, but can also give them a legitimate WR2 option.
Devin Funchess had a strange career in Carolina. He seemed to be ascending in 2017 after the team sent Kelvin Benjamin packing to Buffalo. Last year was anticipated to be the breakout season. But Funchess disappointed while leading the league with 11 drops. It was almost time to write off the ex-Michigan tight end until he inked a deal with the Indianapolis Colts. Truthers rejoiced, as Funchess will now function as a big red zone target for one of the league's sharpest arms. Some will be nervous to draft him, as the team added Combine superstar Parris Campbell in the second round of the 2019 NFL Draft. The OSU product has landed in arguably the best spot possible for his talents. We still can't expect much production in year one. Funchess is the No. 2 wide receiver for 2019. And Luck is going to love targeting his 6-4, 232-pound frame in the red zone. Draft Funchess and watch the touchdowns come in bunches.
Keelan Cole, Jaguars
Last season was a total mail-it-in effort by the Jacksonville Jaguars. Keelan Cole came out of nowhere as a fantasy football league winner in 2017, with 100 yards and/or a touchdown in Weeks 12-15. He took a step back in 2018 as the depth chart got more crowded and the arm talent got worse.
The buzz out of mini camps is that new quarterback acquisition Nick Foles is connecting with Cole. A small school wide receiver savant, his 60.7% (98th-percentile) College Dominator rating should give drafters the confidence to take a late flier on him. Cole and Dede Westbrook can be expected to start over the Jaguar's other options this season. Marqise Lee is often injured and still recovering from a gruesome ACL injury. D.J. Chark has the athleticism, but is still a project at this point in his career. And Chris Conley, despite the all-world athleticism, has showed us nothing even when given the opportunity. People are overlooking Cole because of a down season and a clouded roster. Westbrook is the assumed No. 1 wide receiver. But that's according to who? There's a new quarterback and offensive coordinator in Jacksonville. It's one of the more wide open receiver groups. And OC John DeFilippo isn't shy about using undrafted flankers, as Adam Thielen can attest to. Make sure you grab Cole late or keep him as a high priority on your watch list.