Fantasy football is a strange beast. The randomness of the on-field action is one matter, constructing a suitable roster is another entirely. When it comes to team building, depth is a massive aspect to maintaining a winning roster in dynasty leagues. Those last few bench spots can produce said depth, and even a hidden gem on occasion. But what makes a player worth holding on to? What makes them stash-worthy?
Whether they're waiver wire fodder, trade throw-ins or taxi squad veterans, the best stash candidates are always lesser-owned and lesser-known. Travis Fulgham is an example of a player who was stash worthy-last season; impressive player profile, on a team lacking weapons (Detroit at the time) and few cared who he was. The season didn't end well for Fulgham, but his play early in the season is what to hope for. The Dynasty Stash Cache continues with a look at the next position; wide receiver.
Marquez Callaway – New Orleans Saints
This should be obvious to the Underworld faithful. For those who missed his productive moments during the 2020 season, Marquez Callaway should not be wasting away on waivers. He played well during Michael Thomas' absence, including an eight-catch, 75-yard performance in Week 7 against Carolina. Callaway's 19.0 College Yards per Reception average ranks in the 90th-percentile among qualified wide receivers, and he boasts a 19.4 (80th-percentile) Breakout Age. Dude can ball.
---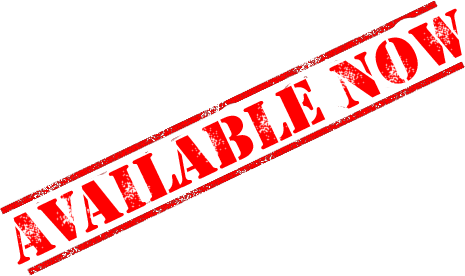 ---
What's that? What about all of the other wide receivers? Yes, Deonte Harris was impressive in 2020 and should be rostered. Aside from Harris, however, what can be expected for 2021? The Drew Brees era is over. Emmanuel Sanders is nearing 34 and was barely seen last season. Thomas has been making enemies in his own locker room; not even his future in New Orleans is secure. When 2021 plays out, it's possible Callaway is a very important piece to this Saints offense.
Devin Duvernay & James Proche – Baltimore Ravens
Quarterback Lamar Jackson and the Ravens offense need to amp up the passing attack in 2021. Gone will be Willie Snead, along with Dez Bryant and a few others, leaving the wide receiver room a little less crowded. Marquise Brown is the locked in No. 1, but he's not lived up to expectations. Mark Andrews will continue to be a big part of the offense, and Miles Boykin should still be involved. However, both Devin Duvernay and James Proche are in position to seize opportunity in the coming season when the flock takes to the air.
Duvernay was a third-round pick out of Texas, producing a 26.8-percent (70th-percentile) College Target Share. His workout metrics reveal speed; he recorded a 4.39 (95th-percentile) 40-yard Dash with a 104.7 (82nd-percentile) Speed Score. During the 2020 season, he played 41.3-percent of his snaps in the slot. Despite a small sample size of 20 (No. 110) catches in total, Duvernay did carry a True Catch Rate of 95.2-percent.
Then there's Proche, who is more widely available while plenty of fantasy managers are still holding Duvernay. A sixth-round pick out of SMU, Proche saw little of the field in 2020. However, given his 38.4-percent (76th-percentile) College Dominator Rating and elite 33.8-percent (94th-percentile) College Target Share, there's reason to believe in his opportunity for the coming season. His Best Comparable Player? The recently departed Snead.
Kirk Merritt – Miami Dolphins
Another undrafted rookie free agent that stuck around, Kirk Merritt found a home in Miami. At 6-0 and 208-pounds, he boasts impressive workout metrics. Aside from an average Agility Score, he ranks in the 93rd-percentile or above in all other metrics, including Speed Score and Burst Score. During his collegiate career, his average Catch Rate was 73.4-percent. There's a lot to like about Merritt's profile, so why stash him?
The Dolphins have a young, ascending quarterback (or may trade for a Pro Bowl one), and the weapons around Merritt matter. While the team does have DeVante Parker and Preston Williams, several wideouts are free agents. The Fins have a good amount of draft picks, so it's more than possible they add to the position in the draft, but Merritt will get an opportunity to prove himself. Better have him rostered for when he does.
Ashton Dulin – Indianapolis Colts
The Colts are once again without a starting caliber quarterback after Philip Rivers announced his retirement. While he rides off to coach high school football, Indianapolis will look for another to pick up where Rivers left off. Set at the running back position with Jonathan Taylor, the receiver group has some questions. Michael Pittman will continue his growth while Parris Campbell will look to bounce back after an injury-riddled season. With T.Y. Hilton hitting the open market, is there anyone on the roster that can move up the ladder?
Ashton Dulin will have an opportunity to become a contributor in 2021. Not only is Hilton likely to find a new squad, but Zach Pascal and Daurice Fountain are free agents, as well (Pascal is an RFA). Entering his third season in the NFL, and under coach Frank Reich, Dulin can take advantage of the vacancies at the position. Between his workout metrics, highlighted by a stellar 60.9-percent (99th-percentile) College Dominator Rating and near-perfect 18.3 (99th-percentile) Breakout Age, it's easy to see how his talent can carry him to relevancy in the near future.