Super Bowl LV will soon descend upon America's televisions, marking the (temporary) end of football. The offseason looms ahead. Though free agency and the draft will come along to whet the appetites of fantasy managers everywhere, fans will be left with a football-sized hole in their hearts. However, there is no true "offseason" in the NFL. The same goes for those who roam in dynasty leagues.
Though the fantasy season is over, there is work yet to be done with dynasty rosters. A prime example of said work is cleaning up the benches, deciding which players to hold in those last spots. Players such as Joshua Kelley and Rashaad Penny will be kept with hopes that they can establish future fantasy relevance. But what about some lesser names that need to be held on to? That's what the Dynasty Stash Cache is here for.
Justice Hill- Baltimore Ravens
With Mark Ingram out and Gus Edwards a restricted free agent, there's a solid chance Justice Hill ends up the No. 2 behind starter J.K. Dobbins in 2021. That's a boon for the third-year back on an offense that averaged a league-high 34.7 Team Run Plays per Game this past season. Sure, Lamar Jackson is likely to pick it up in the passing game, but there is value with Hill.
Missing eight games in 2020 made Hill fade from the memories of the fantasy public. His return from action went mostly unnoticed as well; the rookie Dobbins had begun his takeover of the backfield by that time. However, a refresh of his player profile should perk all ears. With an elite 4.40 (97th-percentile among qualified running backs) 40-yard Dash and 133.0 (95th-percentile) Burst Score, Hill has the tools to be a great piece to the offense, even as the No. 2 back.
Eno Benjamin- Arizona Cardinals
It's true, Eno Benjamin didn't see a single snap for the Cardinals this year. While that is a bad omen at times, there's plenty of reason to stash this particular back. Kenyan Drake is a free agent, as is D.J. Foster, and it's likely the team waves goodbye to both. That leaves Chase Edmonds, who has quite the appeal in his own right. Despite that appeal, Arizona will add a back in free agency or the draft. That doesn't mean there isn't room for Benjamin to wiggle in there.
---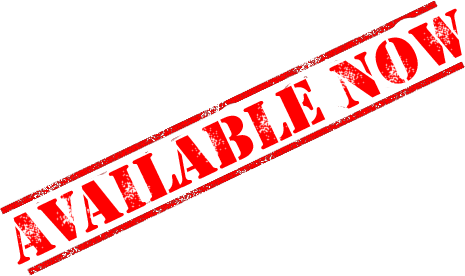 ---
The Arizona State product rocked a 37.4-percent (85th-percentile) College Dominator Rating along with a 14.4-percent (92nd-percentile) College Target Share. His workout metrics reveal average speed, but high-end burst and an 11.22 (70th-percentile) Agility Score. He rushed for over 1,000 yards as a senior, with 42 receptions for another 347 yards. Benjamin has the tools to be a productive back in the NFL; the Cardinals decisions will choose his fate.
Dexter Williams – Green Bay Packers
Aaron Jones' future is cloudy at the moment. The stellar running back is sure to be looking for a worthy contract, though there is skepticism it will come from the Packers. With second rounder A.J. Dillon on the roster, there might be truth to that. However, Jamaal Williams and Tyler Ervin join Jones in free agency; that leaves Dillon and third-year back Dexter Williams.
At 5-11 and 212-pounds, Williams showed average speed, but makes up for it with a 126.2 (84th-percentile) Burst Score and 11.16 (78th-percentile) Agility Score. His 33.0-percent College Dominator Rating and 6.3 College Yards per Carry both rank in the upper 70th-percentile. The Packers can't keep all of their free agent backs, and whether it's Jones or another, there will be room on the squad for Williams. Opportunity just might follow.
Xavier Jones – Los Angeles Rams
Who? That's the likely response of most readers when it comes to this particular player. Signed by the Rams as an undrafted free agent, Xavier Jones spent the year contributing to special teams. Not a bad sign for a team already rostering three backs in most games. The 24-year-old from SMU was fairly productive during his collegiate tenure. During his senior season, he ran for over 1,200 yards (5.2 YPC) with 25 touchdowns.
Though he wasn't invited to the Combine and his player profile lacks workout metrics, the college production is noticeable. His 28.6-percent (63rd-percentile) College Dominator Rating is solid, while his 9.6-percent (71st-percentile) College Target Share is excellent. With Malcolm Brown a free agent, the Rams will rely on Darrell Henderson and Cam Akers to lead the backfield. Don't count out Jones making some noise in 2021 as well.