Opportunity is everything in fantasy football, and true bell-cow RBs are a rare breed. But what is a "bell-cow"? This term is often tossed around often without true context, so let's add some to it. In today's NFL, running backs are rarely given ridiculous opportunity anymore. Only seven different players have seen over 350 touches in a season over the last five years, and in 2018 only Ezekiel Elliott (381) and Saquon Barkley (352) surpassed that number. Holding up to that level of workload is an impressive feat in and of itself, and being efficient based on advanced stats and metrics with that volume is even rarer. That is why the running-back-by-committee (RBBC) approach has gained traction so NFL teams can maintain their stars.
The parameters of a bell-cow should be adjusted to make up for the scarcity of the role. For the purpose of this article, a bell-cow needs to be active in all phases of the offense and must receive at least three-fourths of their team's backfield touches. That means we're looking at players that saw a 75 percent Opportunity Share in 2018, and the list is decorated with stud names.
The eight players that saw a 75 percent Opportunity Share in 2018 all managed to post top-12 PPR points per game. As brutal as David Johnson's efficiency was last season, his bell-cow role still made him usable most weeks, so clearly this level of volume is a significant driver of fantasy value. And the common denominator between these players is receiving ability paired with minimal backfield competition.
While every one of these backs are early-round picks heading into 2019, others can still fall inside the bell-cow cutoff by year's end. And while most require premium draft capital in your fantasy leagues, there are still some that can be had at a discount. Based on these analytics, here are four potential bell-cow RBs for your fantasy team available after the fourth round.
Mark Ingram, Baltimore Ravens
With a career-high Opportunity Share of just 60.9 percent, new Ravens RB Mark Ingram has never been a bell-cow. That number was achieved in his rookie year with the Saints and has declined all the way to 41.4 percent last season. The good news is that he landed a hefty contract with Baltimore in free agency and is the clear-cut alpha back on what projects to be the run-heaviest team.
With a stranglehold on the RB1 role, Ingram will be able to fully utilize his bell-cow profile. While he isn't a "big back", he is deceptively well-built with a 31.7 (81st-percentile) Body Mass Index. This along with an 11 percent (79th-percentile) College Target Share indicates that he has the girth and pass-catching ability to handle a bell-cow role.
The Ravens gave a pedestrian talent like Gus Edwards 17.4 carries per game from Week 11-17 last season, so a former first-round pick like Ingram will see significant opportunity. Ingram has also never seen fewer than 2.2 targets per game over his career, giving him a high-floor role in his new team. With an early-fifth round ADP in FFPC drafts, he is a budget bell-cow back.
Kenyan Drake, Miami Dolphins
Standing at 6-1, 210-pounds, Dolphins RB Kenyan Drake doesn't have prototypical bell-cow size, but what he does have is opportunity in front of him. The ghost of Frank Gore is no longer haunting Drake in the Miami backfield, meaning 168 touches are available. He already has the passing game role locked up after seeing the 12th most RB targets in 2018, and the extra carries will allow him to fully display his elusiveness (34.7 percent Juke Rate in 2018, No. 7 among RBs).
Drake's only backfield competition comes in the form of Kalen Ballage, a fourth-round sophomore from Arizona State who has never been a lead back in his football career. Despite being on a bad team, Drake and the Dolphins will move the ball on offense. The vacated opportunities, high-ceiling passing game role, and elite elusiveness make Drake a near-auto pick with a fifth-round ADP.
Lamar Miller, Houston Texans
Lamar Miller is one of the most disappointing names in fantasy football. When arriving in Houston in 2016, Miller was primed for Arian Foster-level volume, but his efficiency fell flat. This was because he attempted to put on weight for the extra volume. That diminished his breakaway ability, as his longest rush over the next two seasons was just 45 yards. Miller then shed weight prior to 2018 and regained his explosiveness. He posted the 17th-most Breakaway Runs with a long of 97 yards.
Positive news has also been surrounding him entering 2019. The Texans selected two tackles in the first two rounds of the NFL Draft, didn't select a running back, and then went on record saying Miller would be their starter for this season. His only competition for the lead role is D'Onta Foreman, who is still recovering from his rookie Achilles tear. Foreman played in only one game last season, where he received seven carries for -4 yards.
---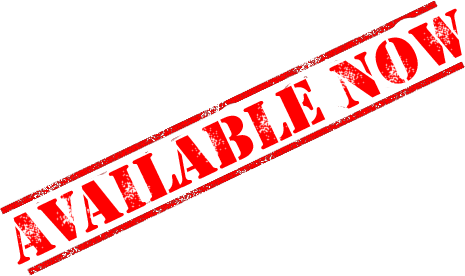 ---
Miller is also an underrated receiver out of the backfield with only two drops on his 119 targets while with the Texans. Deshaun Watson's gunslinger mentality doesn't lead to many check-downs, but Miller is still clearly active in all phases of the offense. Rotoworld recently reported that he is losing even more weight, meaning he could be even more elusive in 2019. With a revamped offensive line and positive signals surrounding Miller, he should be going way ahead of his seventh-round FFPC ADP.
Rashaad Penny, Seattle Seahawks
Make no mistake, Rashaad Penny is good at football. The Seahawks are simply one of the most backward teams in the NFL. Despite many glaring weaknesses on defense and the offensive line, this team selected Penny in the first round of the 2018 NFL Draft and then proceeded to bench him in favor of a seventh-round pick. Despite a disappointing rookie season, Penny has the makings of a potential bell-cow in Year 2.
One look at his profile and fantasy gamers can see the upside. Penny was a mega-producer at San Diego State, posting a 50.1 percent (98th-percentile) College Dominator while flashing versatility with a 10.3 percent (75th-percentile) College Target Share. He also weighs 220 lbs and posted a 111.2 (93rd-percentile) Speed Score.
What is even more encouraging is that Penny was extremely efficient on his touches last season. He posted a 29.8 percent Juke Rate, No. 13 among RBs, and his 4.6 True Yards Per Carry bested starter Chris Carson's 4.4. When Carson was injured in Week 10 last season, Penny showcased his upside with 12 carries for 108 rushing yards and a score. He doesn't have the job yet, but Penny has the makings for a breakout bell-cow in 2019.