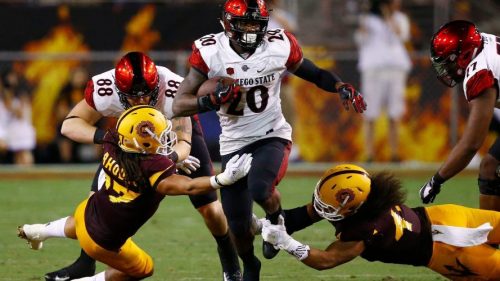 It attracts many a dynasty player. The allure of the long and steady career of an elite wide receiver. More attractive yet is the potential of year one production. When the fact is that many young receivers will need two to three years of incubation to justify their draft capital. Successful rookie running backs are more likely to pay dividends on their initial cost as early as year one. There's less holding, waiting and hoping required with rookie runners in general. Dynasty owners have come to expect fantasy-usable production right off the bat. When they don't get it, especially from a healthy player with high draft capital, it becomes a concern. The fact is, the concern is exaggerated. Especially when it comes to Rashaad Penny, whose advanced stats, metrics and analytics player profile make him a player to buy heading into 2019. 
First Round Hit Rates
Thanks to this chart, created by Peter Howard, we can see exactly what our fantasy expectations should be. Over the career of a player with Rashaad Penny's profile,  a top thirty-six season is all but certain and at least one RB2 season is modest expectation. Of thirty-five running backs drafted in the first round since 2003, thirty have rewarded drafters with at least one top twenty-four season.
There are currently only two players in the sample who have not delivered even a single season of RB3 production. One is Rashaad Penny. The other is David Wilson who was forced to retire because of a neck injury after only two years. In the year since Penny was drafted, his value has dropped in dynasty leagues out of concerns that his disappointing year one points to him being a bust.
College Production Comps 
The reason Rashaad Penny was drafted in the first round, both in the NFL and in rookie drafts, has to do with college production. He amassed over 2200 yards and caught 19 passes in his senior season at San Diego State. Only seven other division 1 running fit this profile, including Tevin Coleman, Melvin Gordon, and Ray Rice. In this set, the only player who didn't go on to produce at least one top thirty-six fantasy season in the NFL was J.J. Arrington. Donald Brown produced one season in the top thirty-six. Kevin Smith produced two seasons in the top twenty-four. Tevin Coleman has had three seasons as a top twenty-four back thus far. Ray Rice produced three top-five finishes.
The one first-round draft pick in this group besides Penny is Melvin Gordon. At 6-1 and 215-pounds, he's a fair comparison to Penny's 5-11, 215-pound frame. Gordon also disappointed as a rookie, finishing at RB42 in PPR scoring. Since then, he's put up three straight top-ten positional finishes. Danny Woodhead's exit from the Chargers cleared the way for Gordon. In front of Penny, we find former seventh-round draft choice Chris Carson. The RB15 last year, Carson has already placed himself among only 11.4-percent of seventh round draftees to ever turn in a top twenty-four season. Of forty-five backs drafted in the seventh-round since 2003, only Ahmad Bradshaw has repeated that level of success. Carson and Penny's career prospects are a near photo negative of each other. One is almost destined to trend upwards. The other would again have to defy steep odds to continue on his path. 
Low Volume Year One Comps
Admittedly, Melvin Gordon had over double the workload Rashaad Penny received in each of their respective rookie years. It makes more sense to take a look at players who received a similar amount of carries. 
---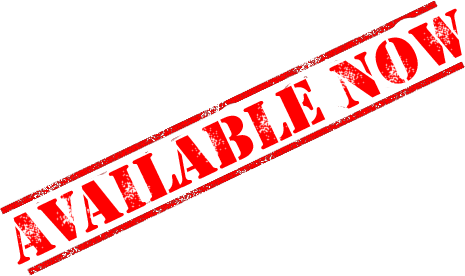 ---
In this subset of first-round running backs, five of twelve went on to record top-twelve fantasy finishes at some point in their career. Seven of twelve turned in a top twenty-four season or better. Nine of twelve were able to finish in the top-thirty-six at least once. First round running backs have a better chance of eventually landing in the top twenty-four than flaming out. Even if they had a disappointing first pro campaign. Such a result for Penny in 2019 would surely spark optimism in dynasty gamers.
Location, Location, Location 
Another important piece to Rashaad Penny's puzzle is his team, and what opportunity is likely to be available to him. Seattle had 534 (No. 2) team run plays in 2018, about 33 rushes per game. It was Chris Carson who was the lead back with 17.6 carries per game. Mike Davis was next in the pecking order, and he has since moved on to Chicago. It was also Davis who was the primary pass catching RB with 42 targets. In the only game Rashaad Penny played without Davis, he received five targets and turned four of those into receptions.
With all three of these Seattle backs remaining largely healthy, Penny only received 22.6-percent of the team's snaps. But when he was on the field, he displayed 4.6 (No. 16) True Yards Per Carry. He also posted an 8.2-percent (No. 6) Breakaway Run Rate. He was elusive, with a 29.8-percent (No. 13) Juke Rate. Even if Carson is able to remain healthy again in 2019, the team's rush volume leaves more than enough for another player to be fantasy relevant. Even if Carson maintains his 17.6 carries per game, about 15 carries per game are still available. Penny could also step into the primary pass catching role, which he did in Davis' absence last year. If he does, his role could become the more valuable and desirable of the two even with Carson playing.
Conclusion
In the sixth round of FFPC drafts, Rashaad Penny presents a chance to buy into a profile that has an outstanding track record in the long term. He also has short term appeal. Assuming health for everyone in Seattle entering Week 1, Penny should have flex-level value. He has the talent and profile to earn an increasing share of the RB touches in his offense as the season progresses. If there is an injury, or if Penny proves to be the better talent, the upside with that much rushing volume is a top-12 fantasy back. Playing beside a mobile QB in a run-heavy offense makes Penny an interesting target for fantasy gamers seeking depth, standalone value and league winning upside.