The bye weeks are here. For the next several weeks, fantasy gamers will be forced into making start/sit decisions that will feel questionable. We said earlier in the year that those early season stats are great, but these likely won't be the same players that propel teams to championships. Rosters that only weeks ago were chock full of potential and upside are now winning weeks on the backs of relative unknowns. These are the players to target based on their advanced stats and metrics profiles. 
Brian Hill, RB, Falcons
In Ito Smith's absence, Brian Hill stepped into the number two running back spot behind Devonta Freeman. Hill carried the ball only three times, but accumulated nearly 30 yards on that limited workload. Without Smith, it appears that the Falcons' intentions are to make a bell cow out of Freeman.
---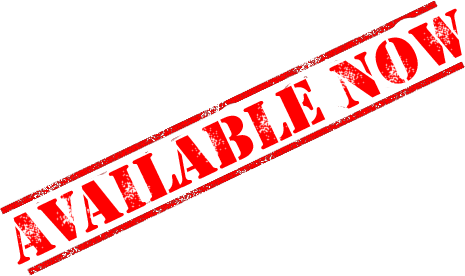 ---
Hill is not currently fantasy viable, but that can change in a single snap. Between Smith's concussion issues and Freeman being the only other serviceable running back on this roster, Hill is not far from being a hot waiver target. His 34.2-percent (79th-percentile among qualified running backs) College Dominator Rating may suddenly become the clue that shouldn't have been ignored. 
Deandre Washington, RB, Raiders
DeAndre Washington has emerged as the clear backup to Josh Jacobs. While Jacobs is off to a historic start for rookie Raider running backs, the lesson to learn is that the Oakland offense is running back friendly. Washington's 10 targets are not far behind Jacobs' 13, and he is the best bet to take hold of a majority share of the running back opportunity in case of injury.
The Raiders are a top half rushing offense in terms of rushing touchdowns, rushing yards and raw attempts. That offense had afforded Jacobs 22 (No. 7) Red Zone Touches entering Week 8. Washington is a high-upside handcuff with enticing athleticism. 
Darrell Henderson, RB, Rams
With Malcolm Brown declared inactive, Darrell Henderson was called to action. He was allotted 11 carries and was targeted three times, seeing more action than Todd Gurley in both departments. The Gurley committee is clearly not going away. It would be a stretch to say that Henderson has surpassed Brown to become the No. 2 going forward. Brown's work with the Rams has been high quality. He owns a 44.7-percent (No. 2) Juke Rate and averages 2.03 (No. 4) Yards Created Per Carry, but has one career game with more than three targets.
Henderson is an interesting add simply for the fact that he has now shown, on an NFL field, the potential to be more than just a thumper. At the same time, Brown is a quality between-the-tackles runner who will likely not go away quietly. 
Auden Tate, WR, Bengals
The Cincinnati target distribution is a bit fickle, but their wide receivers are producing. Alex Erickson was the one seeing volume a week ago. In Week 8, it was Auden Tate that Dalton kept going to. 13 targets are too much to ignore. It's worth mentioning that while Erickson's volume did not continue from last week, he was still productive. These Cincinnati pass catchers are fantastic emergency fill-ins. Heading into a bye week with Baltimore on the other side, both Tate and Erickson are worthy stashes. While the Baltimore defense has not been bad, they have allowed the largest share of team targets to wide receivers at 76.1-percent. 
Josh Reynolds, WR, Rams
Brandin Cooks is out with a concussion suffered early in Week 8. Josh Reynolds was next up in the rotation and turned his opportunity into eight targets, a feat Cooks has only met or beaten in one game this season. Cooks isn't fitting in or getting usage in what the Rams are doing this year. This sentiment is supported by his 0.33 (No. 72) Fantasy Points Per Pass Route. In 2018, that number was 0.50, good for No. 27 overall. His drop in production coincides with a similar drop in Target Accuracy. Because this is still the same offense that has made three wide receivers fantasy relevant in the not so distant past, it's safe to assume Cooks may have been playing at less than one hundred percent.
At any rate, Reynolds will be useful down the stretch if Jared Goff is going to throw the ball to him. Reynolds has an attractive profile featuring a 10.23 (88th-percentile) Catch Radius as well as a 39.7-percent (80th-percentile) College Dominator Rating. He would provide something that the Rams have missed this season, and he is a player that the team has been comfortable using before. 
Danny Amendola, WR, Lions
What is Danny Amendola? That is the answer to the question of who benefits from the loss of Kerryon Johnson. No Detroit pass-catcher had more targets than Amendola in Week 8. The short passing role is his, and he is being utilized in that capacity. What he's doing is not particularly efficient. The service he provides is similar to that of Jonnu Smith and Darren Fells, but this number of targets is not ignorable, especially in leagues that start ten or more players each week.  
Chris Conley, WR, Jaguars
It would be easy to assume that Chris Conley's big game came as a result of Dede Westbrook leaving with an injury when, in fact, he has drawn seven or more targets for two straight weeks. In Week 8 he also capitalized with a touchdown, crossing the 20 fantasy point barrier.
Conley has operated in a medium depth role behind D.J. Chark, who is running routes and seeing targets closer to the line of scrimmage. Conley's +5.3 (No. 31) Production Premium shows that he is returning value on his targets. If he continues to garner attention from Gardner Minshew, he will show us what an athletic Robert Woods would be able to do.  
Jonnu Smith, TE, Titans
Jonnu Smith delivered. This was no three-target-and-a-touchdown, typical tight end streaming week. On seven targets, six of which he caught, he led the Titans in receiving yards in Week 8. The matchup was definitely right. The Buccaneers have been charitable more often than not to opposing tight ends. But Smith's TE3 finish on the week was more than most would've expected.
Going forward, the Ryan Tannehill-led Titans will have a trio of three of the most exciting and productive wide receiver and tight end prospects to enter the league in recent history. The opposition won't be as friendly as it was in Week 8, with the Titans facing off against the Panthers this week. Carolina did just allow George Kittle a six catch, 86-yard day. This young athletic tight end has exciting potential going forward.
Darren Fells, TE, Texans
Beginning in Week 4, Darren Fells has been on the field for at least 69-percent of offensive snaps and has run at least 14 routes per game. His targets vacillate between an excruciating floor of only two and a ceiling of seven. Nevertheless, three times this year he has been a top twelve tight end. He is a member of an offense that's scoring the ninth most points in the NFL. His four Red Zone Receptions currently place him in the top five of tight ends. Deshaun Watson has no reason to stop going his way. He has delivered 2.44 Fantasy Points Per Target, No. 3 overall. Streamer is an accurate description for Fells at present, but he's a solid No. 2 tight end for most rosters. 
Ben Watson, TE, Patriots
Ben Watson is immortal. He is also now playing 70-percent of offensive snaps for the New England Patriots. This is a more speculative add. Watson caught his only target in Week 8's contest. The Patriots have tried to make it work with Ryan Izzo, who is dealing with a concussion. Matt LaCosse has an injured knee. Eric Tomlinson is now a Jet. Watson is the last man standing.
It may take a little bit of time for him to integrate, but we should expect this veteran to know how to get himself into Bill Bellichick's circle of trust. Old tight ends do it better, and Watson is about as old as they come.