The early season rust is now shaken away. Certain players and teams are becoming residents atop MVP talks and power rankings everywhere. However, the injuries and bye week onslaughts are upon us. This is the time of year where dynasty teams can be made or broken, and redraft teams can prepare for a playoff push with a key waiver add. Let's use advanced stats, metrics and analytics to pinpoint how we can use the new data to adapt going forward.
Lesson One (TNF): Dalvin Cook steps up sans Adam Thielen
With Adam Thielen out on Thursday Night Football due to a hamstring issue, all eyes were on Olabisi Johnson, who had a chance at a mini-breakout with this limited boost in opportunity. While Johnson brought in both targets for 27 yards, Stefon Diggs and Dalvin Cook did the heavy lifting. The Vikings weren't pushed to air it out against lowly Washington, but the offense ran almost exclusively through its studs, as it so often does.
Dalvin Cook gained 80 of 98 yards on outside runs in the @Vikings win over the Redskins.@dalvincook leads the NFL in rushing yards on outside runs this season (700 yards), 240 more than the next closest player (Nick Chubb, 460).#WASvsMIN | #Skol pic.twitter.com/VDWFaoWqiO

— Next Gen Stats (@NextGenStats) October 25, 2019
Thielen is not expected to have a lengthy absence, which is good news with contests against the Chiefs, Cowboys, and Seahawks on tap over the next month. Kirk Cousins and his trio of studs have crushed since the public outcry about lack of passing volume, and that success has no sign of slowing down. The Vikings sport the No. 2 Protection Rate in the league per PlayerProfiler.com, and Cousins' true passer rating through the midpoint of the season is 123.7, best in the league.
Action: Cook and the entire Vikings cadre are primo plays against the Matt Moore-led Chiefs this week. Christian McCaffrey is priced at $10,000 on DraftKings, making Cook the more affordable jam-in option with almost identical usage.
Lesson Two: San Francisco 49ers: an RBBC that we DON'T hate
This particular writer thought Kyle Allen and company might expose the San Francisco 49ers, and this particular writer checked out during the second quarter. It was a true rout in every phase by the Niners. Fantasy players that waited out Tevin Coleman's injury-addled first quarter of the season are being rewarded handsomely. In a brilliantly schemed game by Kyle Shanahan, Coleman carried the ball 11 times for 105 yards and three scores (including one from 48 yards out where he did almost all the work himself), as well as catching two balls for 13 yards and another score.
---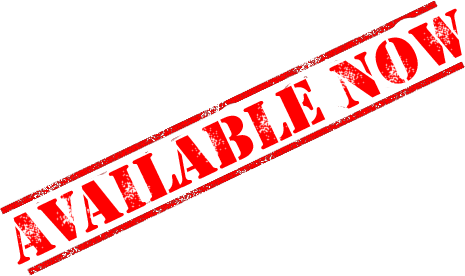 ---
Coleman returned from injury to a monopoly on the valuable touches in this high-octane offense that leads the league with 39.0 run plays per game. The good news for folks with other pieces of this run game is the Niners run so much and so efficiently that everybody is getting in the pool. Matt Breida is still an RB2 play, and Raheem Mostert is worth rostering in every league, especially with offensive line pieces returning to the starting lineup soon.
Action: Coleman (and Breida, if he is able to go) are smash plays against the Cardinals defense on a short week. Emmanuel Sanders has assumed the WR1 position on a carousel depth chart and deserves to be started in all leagues going forward.
Lesson Three: Drew Brees back to unlock the deep passing game
Drew Brees somewhat surprisingly muscled his way back into the starting lineup ahead of the Saints' Week 9 bye, and he looked the part as one of the few incumbent quarterbacks that should actually get their job back this season. While Teddy Bridgewater kept the Saints competitive, he only attempted 15 deep ball passes in his stint and the vertical game was hampered by it. Brees came back on the scene and got Michael Thomas, Ted Ginn and even Josh Hill heavily involved against the Arizona "defense."
It was a welcome sight for all Saints backers, and Thomas is currently on pace to break Marvin Harrison's single season catch record of 143. Thomas has 73 receptions through eight games, and Brees' return will only help to improve those chances. Latavius Murray continues to fill in as well as anyone could hope for in Alvin Kamara's absence, with a minimal drop-off in talent and next to no drop-off in usage. It remains to be seen if Kamara will be ready to go in Week 10 for an inter-division battle with the nose-diving Falcons, so keep an eye on that during the Saints' bye week.
Action: Brees' sharp return bodes well for the Saints' offensive production going forward, especially with unimposing matchups against the Bucs, Panthers and two dates with the Falcons over the next month. Ginn and Hill are intriguing punt options going forward. Capitalize on this before the trade deadline.
Lesson Four: Bruce Arians has not fixed Jameis Winston
Recent un-retiree Bruce Arians returned the the NFL to ride Jameis Winston to a Lombardi trophy. It's not likely to happen in year one. Winston has been the same player he's always been, a "gunslinger" that often hamstrings his team with horrific mistakes and enters a feedback loop of having to make up ground with copious amounts of counting stats. Arians caped up for Winston and blamed the Bucs' receivers (two of which make up one of the more talented WR pairs in the league) and he is showing no signs of backing off this quickly-eroding hill.
Arians on Jameis Winston:

"Jameis didn't throw one damn interception that was his fault. His receivers let him down today…

You can write what you want. Not one of those interceptions was his fault, and it's a damn shame." pic.twitter.com/lMf4swvYlk

— Trevor Sikkema (@TampaBayTre) October 27, 2019
It was a quintessential Winston performance on Sunday, burying the team early with picks and miscues. Winston accounted for four turnovers on the day, but covered his tracks with 301 yards through the air, 53 on the ground and two scores. He's thrown 12 picks and fumbled the ball away seven times through the midpoint of the season.
Action: Bucs pass-catchers remain eminently startable with the lack of secondary and run game in Tampa, regardless of Winston's struggles. Mike Evans and Chris Godwin pass the torch back and forth week-to-week, and are priced just $100 part on DraftKings this week in a likely shootout with Seattle.