Joe Burrow is the presumed first overall pick in the 2020 NFL Draft. Burrow to the Bengals is all but a done deal and Washington might as well be on the clock with the second pick. He posted the best season ever for a college quarterback, but he also has some subtle red flags on his profile. Starting with the best he has to offer, his 2019 National Championship campaign was impeccable. The history books are littered with Burrow's name (all single season):
5,671 passing yards – No. 3
76.3-percent completion rate – No. 2
10.8 yards per attempt – No. 8
202 passing efficiency – No. 1
60 touchdowns – No. 1
Per the Data Analysis Tool, once drafted, Burrow will join Russell Wilson, Baker Mayfield, and Kyler Murray as the only passers in the database with a top-10 College QBR (94.9) and YPA (10.8). Note: Tua Tagovailoa and Jalen Hurts will also join this list.
Having nothing to gain, Burrow opted not to test at the Combine, but his rushing production does hint at a plus athletic profile. Fellow incoming passers Justin Herbert and Jordan Love showed off upper-percentile speed in the 40-yard dash. With 368 yards and five scores, the LSU passer still put up better raw numbers on the ground than both combined. He even posted better rushing numbers in 2018, when he found the end zone seven times and ran for nearly 400 yards. He isn't an athletic specimen but he does have the tools to evade defenders, make off-script plays, and scramble for bonus yardage relative to a stationary passer. A handful of designed runs were even drawn up for him while at LSU. His most likely athletic comp is a player like Dak Prescott.
---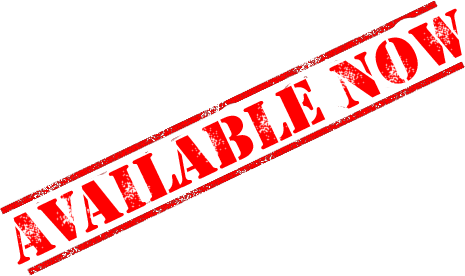 ---
The drawbacks on Burrow's profile are subtle, but worth exploring. There are those who believe a big issue is Burrow's tiny… assets (his hands). At nine inches, his mitts rank in the 5th-percentile. However, hand size has shown little predictive value. Patrick Mahomes notably won a Super Bowl with hands 1/4-inch larger than Burrow's. Hand size is like height for a quarterback. If this trait would hold a passer back, it would've already done so at the high school or collegiate level.
Considering retirement after I was informed the football will be slipping out of my tiny hands. Please keep me in your thoughts.

— Joey Burrow (@Joe_Burrow10) February 24, 2020
The more concerning blip on Burrow's profile is his late Breakout Age. He did not get the chance to start a whole campaign until his age-21 season. The Ohio native redshirted his first year on campus and then was kept on the bench by J.T. Barrett for both his active seasons with the Buckeyes. Barrett never made an impact beyond Ohio State. Losing the starting gig to a sub-NFL passer is either an indictment of Burrow's skills or a crime by Urban Meyer and his coaching staff. Burrow's late-career explosion points to the latter. Most successful pro passers start early in their college careers and graduate seamlessly to the NFL. Burrow took a different path but his production and assumed draft capital outweigh the concerns.
The only fantasy debate with Burrow is where to take him in SuperFlex leagues. This largely comes down to the individual construction and roster needs. On the whole, Burrow's passing production will likely be replaceable, as most quarterback production is. On the other hand, Jonathan Taylor may put up rookie season numbers that out-shine most veterans.