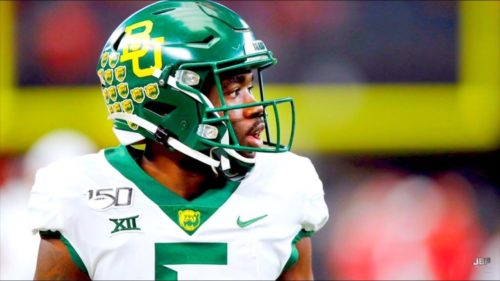 It's no secret that the best wide receiver prospects are often underclassmen. There's a reason why CeeDee Lamb, Jalen Reagor, Jerry Jeudy and Justin Jefferson declared early for the 2020 NFL Draft. They're among the best at the position and have early projected draft capital on their side. That said, we're also learning that great prospects can be unearthed at the Senior Bowl. Deebo Samuel and Cooper Kupp nod in agreement. Those who weren't familiar with Denzel Mims before he showed up in Mobile certainly became believers after he overshadowed his peers for three straight days. In the Podfather's own words, Mims squeezed seemingly choreographed sideline first downs, tracking and closing on deep balls while flashing strong hands and body control in the end zone. All traits that he put on constant display during his Baylor tenure.
Baylor has a history of recruiting athletes to play the wide receiver position, and Mims is no exception. He was only a three-star prospect, but that's likely because he was such a versatile athlete. He was a successful multi-sport athlete in the Texas high school system, winning the 2015 Class 3A 200-meter state championship in track and field. More importantly, his high school football career saw him play quarterback, running back, wide receiver, cornerback and safety at various points. His freshman season was nonexistent, which shouldn't be surprising given that he was finally committing to one position. Despite a sexual assault scandal leaving the program for dead in 2017, Mims posted 1,087 receiving yards and eight touchdowns in his first season as a starter. His 19.9 (67th-percentile among qualified wide receivers) Breakout Age isn't considered elite, but what he accomplished as a true sophomore shouldn't be understated, all things considered.
Compared to his breakout 2017 campaign, Mims' junior season was an unquestionable disappointment. Though he managed to drop an 11-114-1 line on the No. 6 ranked Oklahoma Sooners. Still, improving his Catch Rate and again scoring eight touchdowns shows us that he continued to show growth and development. He ended his career on a high note, again cresting 1,000 receiving yards and scoring double-digit touchdowns for the first time. When it was all said and done, Mims came away with a 42.3-percent (86th-percentile) College Dominator Rating, No. 4 among rookie receivers. Once he officially broke out, his Dominator Rating never fell below 28.0-percent. He accounted for over 20-percent of Baylor's receiving yardage and over 9.0 yards per target in each of his three seasons as a starter. The college production metrics are nice, but it's not what we're here for. Let's get to the main event: the athletic testing results.
---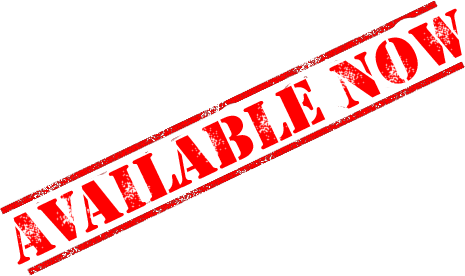 ---
Mims showed up to the 2020 NFL Scouting Combine standing 6-3 and weighing 207-pounds. He blazed with a 4.38 (96th-percentile) 40-yard dash, with an impressive 1.51 10-yard split, giving him an elite 115.6 (96th-percentile) Speed Score. He only weighed 175-pounds as a high school senior, adding 32 pounds during his time at Baylor while maintaining the speed he put on display in Indianapolis. His 38.5-inch Vertical Jump and 131-inch Broad Jump calibrated together give him a 131.0 (90th-percentile) Burst Score. An 11.09 (67th-percentile) Agility Score doesn't seem exciting on the surface until we consider that he ran a 6.66 3-Cone Drill. At 6-3. As a tall human being myself (6-4), let me assure you that this is exceedingly difficult to do. Because he's among the only receivers in this class with a complete athletic testing profile, we know that he has a 10.34 (96th-percentile) Catch Radius.
Despite his stellar athletic profile, there are ways for Mims to fall outside the first round of the 2020 NFL Draft. One such way would be getting hit with the "Baylor stereotype" in the mold of Corey Coleman, KD Cannon, Ishmael Zamora and other cautionary tales before him. Teams may choose to focus on his slightly above average 48.8-percent Contested Catch Rate on 20 contested targets and low 2.8 yards after catch per reception average (per Pro Football Focus). These numbers suggest that he had trouble separating from coverage. Given his lack of rushing and special teams contributions, he won't have a high Breakout Finder Dynamic Score. Though the fact that he has experience playing other positions makes him a dynamic player regardless. Even given these concerns, it would be surprising to see him fall out of Round 1 after the show he put on at the Combine.
Mims is a prototypical flanker at the NFL level, with the ability and athleticism to be a successful X-receiver. His Best Comparable Player is Chris Godwin, as if we needed more reason to be excited. Like Mims, Godwin was a sophomore breakout with well above-average college production metrics and elite size-adjusted athleticism. Godwin's third-round draft capital represent Mims' floor. Among the 21 rookie receivers with recorded Athleticism Scores, Mims ranks No. 4 with a 108.3 mark. His 113.7 (77th-percentile) SPARQ-x rating ranked No. 2 among 15 recorded rookie scores. He accounted for 38.9-percent of Baylor's overall receiving production in his three seasons starting. His 1,087 sophomore season receiving yardage total ranks only behind CeeDee Lamb and Jerry Jeudy in this class. We can go on and on. He's a locked-in Top 10 prospect, and the reason those with late first-round rookie draft picks can sleep easy at night.