The Weighted Opportunities DFS Value Index identifies undervalued running backs in daily fantasy. Each week, we will compare Weighted Opportunities Per Game and Opportunity Shares against FanDuel salaries at the running back position. Slight adjustments will be made to the final ranking to account for projected personnel changes, matchups, Game Script, and other information the value metric cannot capture on its own. The focus will be on players at or under $6,500 salary on FanDuel. The best lineups can and should be based around the true workhorse RBs, but these value plays can be useful to differentiate GPP lineups or find sneaky values in cash.
Not sure many fantasy gamers inserted him into their daily fantasy lineups, but Nyheim Hines was the star of Week 8's Value Index with over 20 Half PPR points. With Mark Ingram out, Gus Edwards was predictably solid. David Montgomery, Myles Gaskin, and Devin Singletary were serviceable. While Malcolm Brown, Latavius Murray, Joshua Kelley, and Darrell Henderson all face-planted. Overall, it was a mediocre week that was saved by Hines' fluke of a performance.
No. 10) Justin Jackson – FD $5,900 vs. LVR
Value Rating: 22.56
Weighted Opportunities Per Game: 11.4 (No. 31 among qualified RBs)
Opportunity Share: 37.6-percent (No. 42)
Game Script: +1.29 (No. 11)
Justin Jackson is the first of three (!) Chargers running backs on the DFS Value Index this week. All three have a chance to make an impact in a potential shootout against the Raiders, though they will likely also eat into each other's workloads. If the Chargers fall behind, Jackson is the most likely back to get passing down opportunities, and the Game Script should favor him in general. While $5,900 is probably more than you want to spend for this much uncertainty, Jackson is worth adding to a couple of GPP lineups.
No. 9) Jonathan Taylor – $6,400 vs. BAL
Value Rating: 26.96
Weighted Opportunities Per Game: 13.1 (No. 22)
Opportunity Share: 49.4-percent (No. 28)
Game Script: +3.15 (No. 7)
Last week's matchup against the Colts had the potential to be the Jonathan Taylor breakout party we have all been waiting for. Unfortunately, Jordan Wilkins ended up being the featured back to salt away the win, while Nyheim Hines starred in the passing attack. Taylor looked like the third best back on his team. Do not expect that to continue.
jonathan taylor the runner:
*0.44 yards created per touch (no. 56)
*14.5% juke rate (no. 44)

jonathan taylor the receiver
*9.5 yards per reception (no. 3)
*90% catch rate (no. 1) pic.twitter.com/ApHyuTM77q

— the podfather (@Fantasy_Mansion) November 2, 2020
Taylor is a rare talent with upper-echelon athleticism that will eventually take over this backfield. However, fantasy players should still be cautious in the short term, especially in a tough matchup against the Ravens. Taylor is a high-risk option until the workload distribution in Indianapolis is clearer.
No. 8) Antonio Gibson – $6,200 vs. NYG
Value Rating: 28.46
Weighted Opportunities Per Game: 12.4 (No. 29)
Opportunity Share: 50.5-percent (No. 27)
Game Script: -4.44 (No. 27)
Antonio Gibson seems to be a fixture here on the DFS Value Index in the high single-digits. With Washington finally in a favorable matchup against the lowly Giants, this is a good week to capitalize on his reasonable cost. He averages over 70 total yards per game and has had touchdown success with four (No. 16) on the year. The touchdown rate may come down, but Gibson should be a lock in cash and a worthwhile play in GPPs while he's this inexpensive.
No. 7) DeeJay Dallas – FD $5,100 @ BUF
Value Rating: 28.85
Weighted Opportunities Per Game: 9.2 (No. 44)
Opportunity Share: 34.5-percent (No. 46)
Game Script: +2.73 (No. 8)
DeeJay Dallas technically did not end up on last week's Value Index, but he did come highly recommended if Carlos Hyde was out. He fulfilled that potential by logging 23 total touches and scoring a pair of touchdowns.
When you were prepared for DeeJay Dallas day: pic.twitter.com/w8kvkg00Dx

— RotoUnderworld (@rotounderworld) November 1, 2020
The outlook for this week against the Bills should be relatively similar. If Hyde and Chris Carson sit again, Dallas is a smash at his $5,100 price point. If either of them play, Dallas should be avoided in all formats unless you want to gamble on a re-injury to his backfield mates.
No. 6) Joshua Kelley – FD $5,400 vs. LVR
Value Rating: 28.97
Weighted Opportunities Per Game: 10.4 (No. 32)
Opportunity Share: 39.0-percent (No. 41)
Game Script: 1.29 (No. 11)
Joshua Kelley finds himself at a crossroads in his valuation. The fantasy community was too optimistic for his projected workload increase following Austin Ekeler's injury. But now, Kelley is treated as nothing more than the short end of a committee.
The potential is still there. Kelley has an above average 4.49 (80th-percentile) 40-yard dash time with good size at 212-pounds. He has only scored one (No. 52) touchdown despite logging 18 (No. 19) Red Zone Touches. The matchup against the Raiders is not ideal for a grinder back such as Kelley, but he can hit far above value if the Chargers get out to an early lead.
No. 5) Adrian Peterson – FD $5,300 @ MIN
Value Rating: 33.98
Weighted Opportunities Per Game: 9.3 (No. 42)
Opportunity Share: 47.5-percent (No. 30)
Game Script: -0.31 (No. 15)
Adrian Peterson has only seen a Snap Share above 50.0-percent once this season in Detroit's win against the Cardinals. D'Andre Swift continues to increase his role in the offense, and Peterson will eventually be marginalized completely. Yet, Peterson keeps popping up on the Value Index model due to his total touches on the season and low price point. The issue is that he has minimal upside with no passing game involvement. Look elsewhere in all formats.
No. 4) Devonta Freeman – FD $5,500 @ WAS
Value Rating: 35.33
Weighted Opportunities Per Game: 9.6 (No. 40)
Opportunity Share: 55.2-percent (No. 25)
Game Script: -3.27 (No. 24)
Devonta Freeman is in a similar situation as Adrian Peterson. He is an aging back that is slowly losing his place in his team's committee backfield. At least Peterson is involved in a functional offense in Detroit. The Giants have a -3.27 Game Script rating that is among the lowest in the league. The matchup against Washington should provide more opportunities, but Wayne Gallman and Dion Lewis are taking too many of those touches. Freeman should be avoided.
No. 3) Troymaine Pope – FD $4,500 vs. LVR
Value Rating: 40.66
Weighted Opportunities Per Game: 8.8 (No. 46)
Opportunity Share: 23.1-percent (No. 73)
Game Script: 1.29 (No. 11)
Can fantasy players expect Troymaine Pope to log double-digit touches and close to 100 yards per game moving forward? Do not bet on it. Pope barely crossed a 30-percent Snap Share last week in his breakout performance against the Broncos. But he did look good with those opportunities.
At a minimal cost of $4,500, Pope has a chance to deliver value over expectation. However, there is too much uncertainty in this backfield to rely on him in cash formats. Use Pope in GPPs as a lineup maker, but keep the exposure low due to his nonexistent floor.
No. 2) Devin Singletary – FD $5,800 vs. SEA
Value Rating: 46.15
Weighted Opportunities Per Game: 12.9 (No. 24)
Opportunity Share: 64.4-percent (No. 16)
Game Script: +1.77 (No. 9)
Time to tout Devin Singletary yet again! Both Singletary and this week's top option, David Montgomery, have routinely been among the best values each week. Singletary will have his week. He has the No. 9-ranked Route Participation rate among running backs, while also maintaining a 28.1-percent (No. 15) Juke Rate. Elusive pass catching running backs win weeks. As a bonus, Singletary has a juicy matchup against the Seattle Seahawks, who have the perfect combination of beatable defense and transcendent offense that forces opponents into pass-heavy schemes. Singletary is poised for a breakout performance and usable in all formats.
No. 1) David Montgomery – FD $5,900 @ TEN
Value Rating: 59.77
Weighted Opportunities Per Game: 16.2 (No. 14)
Opportunity Share: 70.1-percent (No. 11)
Game Script: -3.38 (No. 25)
In many ways, David Montgomery is hard to distinguish from Devin Singletary. Both are subpar athletes. Montgomery is similarly close to the league lead with a 59.2-percent (No. 8) Route Participation rate, while maintaining an above-average 25.0-percent (No. 21) Juke Rate.
---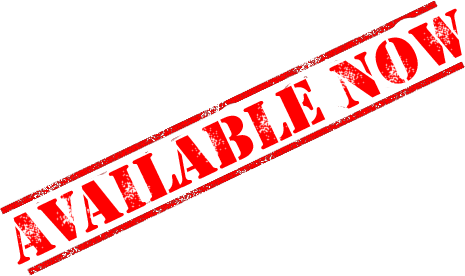 ---
The advantage Montgomery has is less competition in the backfield with no Zack Moss-caliber player stealing touchdowns and touches. The disadvantage is that Bears offense stinks, as evidenced by their -3.38 Game Script rating. Still, the matchup against the Titans has been fruitful for other struggling teams. Singletary is the better play due to his team situation, but Montgomery should be valuable in cash due to his high touch floor.