No one was selling D.K. Metcalf because of one quiet week (I'm switching Metcalf and Tyler Lockett's names in the first sentence every two weeks until further notice). There won't be a single offer for Damiere Byrd after you put him on the block. Buying low and selling high rarely works. Even though you might be the only player in your league using PlayerProfiler, your opponents aren't idiots. Grow up, take some risks, and buy high or sell low.
Buy High
Chase Edmonds, RB, Arizona Cardinals
Chase Edmonds had a shot to steal the lead back gig from Kenyan Drake two weeks ago when Drake was sidelined with a high ankle sprain. In Week 9, Edmonds drew the start and logged 28 touches. However, he only managed 88 yards. Since that game, Edmonds is averaging five carries and 3.5 receptions per game, but is coming off a game that saw him score for the fourth time this year. That may keep his price slightly inflated, but he's worth pursuing in all formats.
His role isn't wildly impressive with Drake healthy much, but there will be fantasy managers looking at Frank Gore and Justice Hill this week. Edmonds may not see quite as much work as those players, but we can reasonably project him to be one of the more efficient backs on his limited volume. This year, Edmonds is top-10 among qualified running backs in Breakaway Run Rate, Yards per Touch, and Production Premium, which even discounts garbage time and two-minute drills.
Because he is so efficient on a regular basis, Edmonds has been an RB2 in five of eight weeks that Drake was active for and finished. If your league still allows trading, buy Edmonds as a volatile RB2 with top-five upside if Drake gets hurt again. If your league doesn't, keep tabs on him in case his owner decided to cut him after more healthy games from Drake.
Nelson Agholor, WR, Las Vegas Raiders
As we move into the final stretch of the season, most leagues won't allow fantasy managers to trade for Buy High candidates. Since that is the case, I'll be trying to find the true breakouts from the previous week that people will write off as blips on the radar. Nelson Agholor could be that player this week. When looking at what we can expect from Agholor, it's important to understand that he was a solid college prospect.
Agholor entered the league with an above-average College Dominator Rating, Breakout Age, and SPARQ-x score. The NFL affirmed that he had an impressive profile by deeming him worthy of a first-round selection. He was plagued by injuries to start his career, but then posted a WR2 season followed by a WR3 season at the ages of 24 and 25. Then he escapes the inaccurate clutches of Carson Wentz and lands in Las Vegas. He has been incredibly efficient in Black and Silver.
Agholor was likely passed over on waivers in most leagues this week. Sharp fantasy managers won't be so quick to write him off.
Sell Low
Jarvis Landry, WR, Cleveland Browns
Dating back to Week 7, when Odell Beckham left in the first quarter with an ACL tear, Jarvis Landry has seen a solid Target Share, but the problem lies in his lack of Air Yards. He has a 26-percent Target Share over that span, which would be good for top-10 among receivers on the year. However, his 22-percent Air Yards Share would be well outside the top-50 receivers on the entire season. Because he is once again a glorified version of James White, Landry doesn't have a ceiling that exits. His best week this season is WR23.
---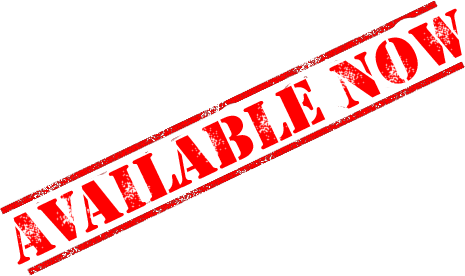 ---
Landry's struggles have been two-fold. The first is that he simply has not been efficient in any way as evidenced by his -18.0-percent (No. 95) Target Premium and -16.1 (No. 71) Production Premium. The second is that his team is trying to play football like it's the 1960s and is passing just 29.3 times per game, No. 32 in the NFL. Players need to be either efficient or pumped up with volume to succeed as fantasy assets. Landry is neither, and players such as Nelson Agholor or last week's WR Buy High Michael Pittman should have no problem running circles around him to close out the year.
Duke Johnson, RB, Houston Texans
Much like Jarvis Landry, Duke Johnson has two things going against him. The first is that he may not be any good.
The second and more important factor is that the Texans have repeatedly set him up for failure. Since taking over for David Johnson, Duke has one red zone carry. Despite Duke playing a satellite-back role for most of the season, he is facing an average of 7.1 (No. 12) Defenders in the Box and sees a stacked front on 31.0-percent (No. 8) of his rushes. On top of defenses being in positions to stop him constantly, his offensive line is doing him no favors either. His Run Blocking Efficiency is rated at 42.5, the No. 72 mark at the position.
In reality, Duke's efficiency metrics likely don't tell us much about him as a player. At best, one could argue that they show he isn't going to get more than what is given to him as a runner. That's fine. Most starting backs fall into that camp. The salient problem for Duke is that his team is not creating situations for him to find even modest fantasy success. He will likely continue to languish as an RB3/4 until David returns from injured reserve and makes him a complete zero once again.