Today, we look at efficiency outliers at the running back position through Week 11. We analyze advanced metrics such as Yards per Touch, Evaded Tackles, Production Premium, and more in comparison to a player's opportunity and production. In this article, we identify a few positive and negative efficiency outliers at running back. PlayerProfiler's advanced stats and metrics, can help us identify efficiency outliers with potential regression moving forward.
Efficiency Outliers – More Efficient Running Backs
Chris Carson, Seattle Seahawks
With six games of fantasy production, Chris Carson ranks No. 3 with a +43.1 Production Premium, meaning he's the third-most efficient running back amongst qualified players. Unfortunately, we haven't seen Carson due to an injury since Week 7, but hopefully he takes the field in Week 12. On the season, he holds a 50.4-percent (No. 27) Snap Share, 57.6-percent (No. 23) Opportunity Share and 78.9 (No. 39) Weighted Opportunities.
Although he looked relatively explosive with 5.3 (No. 17) Yards per Touch, Carson still split snaps and opportunities with Carlos Hyde and Travis Homer. However, he faces a friendly stretch over the next several games with the Eagles, Giants, Jets, and Washington Football Team. The Seahawks should play with a lead in all of those matchups. Therefore, expect Carson to continue producing as one of the more efficient running backs.
Aaron Jones, Green Bay Packers
Last season, Aaron Jones ended up as one of the most efficient running backs with a +29.7 (No. 7) Production Premium. In 2020, Jones appears as one of the positive efficiency outliers once again. Similar to Chris Carson, Jones shares snaps and opportunities with other running backs. On the season, he's logged a 59.4-percent (No. 20) Snap Share, 59.4-percent (No. 21) Opportunity Share, and 133.7 (No. 14) Weighted Opportunities. Jones ranks No. 13 with 5.5 Yards per Touch and No. 11 with a +25.0 Production Premium, meaning he's extremely efficient with the opportunities given.
To this point, Jones has 42 (No. 7) targets, 534 (No. 15) rushing yards, 253 (No. 8) receiving yards, and 31 (No. 9) receptions. However, he also scores touchdowns at a high rate with eight (No. 6) total touchdowns and a 5.6-percent touchdown rate. In comparison to his efficient 2019 season, he totaled 19 (No. 1) touchdowns and a 6.7-percent touchdown rate. Since Jones ranks highly in Weighted Opportunities, targets, receptions, and receiving yards, it provides optimism moving forward.
Antonio Gibson, Washington Football Team
Throughout the entire 2020 season, rookie Antonio Gibson has split snaps and opportunities with satellite back J.D. McKissic. Fortunately, the opportunities for Gibson have increased over the last couple of games, leading to RB7 finishes in back-to-back weeks. Gibson has finished with double-digit fantasy points in eight out of ten games, with the other two at 9.5 (No. 26) and 6.4 (No. 48) fantasy points.
When comparing the opportunities, Gibson holds a 47-percent (No. 34) Snap Share and 47.6-percent (No. 28) Opportunity Share with 121.6 (No. 17) Weighted Opportunities. In terms of efficiency, he rocks a +21.3 (No. 14) Production Premium, 5.1 (No. 21) Yards per Touch, and 41 (No. 10) Evaded Tackles. He also ranks No. 7 amongst qualified running backs with a 28.1-percent Dominator Rating, meaning he accounts for 28.1-percent of the total team yards and touchdowns. Expect Gibson's efficiency to continue with the season-long production and a high 122.8 (99th percentile) Speed Score.
Efficiency Outliers – Less Efficient Running Backs
David Montgomery, Chicago Bears
With so many opportunities, we hoped that David Montgomery would be better in terms of efficiency. He has a 72.2-percent (No. 7) Snap Share, 69.1-percent (No. 10) Opportunity Share, and 143.0 (No. 10) Weighted Opportunities. However, he's one of the efficiency outliers on the negative side of the ledger due to his 4.2 (No. 51) Yards per Touch and -23.4 (No. 72) Production Premium with a 49.5 (No. 67) Run Blocking Efficiency mark.
---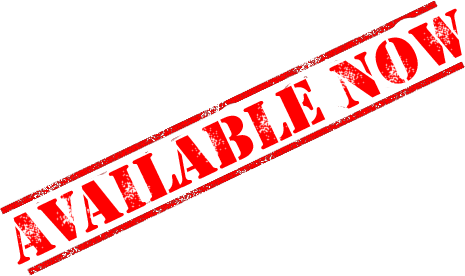 ---
With the high volume, we expect his production to improve. However, Montgomery hasn't displayed productivity OR efficiency to this point in the year. When we consider the struggles and injuries at quarterback, it provides more reasons for concern moving forward. With that said, fantasy managers should have little to no confidence in him.
Derrick Henry, Tennessee Titans
Workhorse running back Derrick Henry leads the NFL with 1,079 rushing yards and ranks highly in the opportunity metrics. Henry has a 65.7-percent (No. 13) Snap Share, 79.4-percent (No. 4) Opportunity Share, and 171.9 (No. 3) Weighted Opportunities.
Despite the high opportunity metrics, Henry rates as a less efficient running back. He averages 4.8 (No. 31) Yards per Touch with a -13.8 (No. 63) Production Premium. However, he's totaled 58 (No. 5) Evaded Tackles, a 28.6-percent (No. 6) Dominator Rating, and 481 (No. 2) Yards Created with a 63.0 (No. 51) Run Blocking Efficiency mark. Although Henry ranks as a negative efficiency outlier in some advanced metrics, he ranks highly in many of the opportunity and productivity metrics, meaning we can continue to trust him in all formats.
Devin Singletary, Buffalo Bills
At this point, we know that Devin Singletary shares snaps and opportunities with Zack Moss while also losing some touches on the ground to Josh Allen. Keep in mind that Singletary's season-long statistics rank high because Moss missed three games due to a toe injury. He holds a 61.9-percent (No. 17) Snap Share and 60.9-percent (No. 19) Opportunity Share with 119.1 (No. 18) Weighted Opportunities. The table below shows some of the notable least efficient running backs in terms of Production Premium. We note that we left out running backs with limited usages, such as Cam Akers, Jordan Wilkins, and Benny Snell.
Although the opportunities look decent, Singletary isn't producing with 400 (No. 27) rushing yards, 187 (No. 20) receiving yards, 25 (No. 19) receptions, and 9.0 (No. 42) Fantasy Points per Game. The lack of production shows up when diving into his efficiency metrics. He averages 4.7 (No. 35) Yards per Touch with a -12.9 (No. 59) Production Premium, and 9.2-percent (No. 69) Dominator Rating. As long as we have a healthy Moss, and Allen taking touches away, it's hard to trust Singletary moving forward, meaning we can expect him to continue to lack efficiency.