No one was selling Calvin Ridley because of one quiet week. There won't be a single offer for Travis Fulgham after you add him off waivers. Buying low and selling high rarely works. Even though you might be the only player in your league using PlayerProfiler, your opponents aren't idiots. Grow up, take some risks, and buy high or sell low.
Buy High
Darrell Henderson, RB, Los Angeles Rams
Fantasy managers will struggle to understand Darrell Henderson's Week 4 and will be clamoring to sell him after a solid performance. That's good news for sharp players trying to acquire impressive talent profiles at the running back position.
There are 16 players in the PlayerProfiler database with a 90th-percentile yards per carry and a 75-percentile College Dominator Rating. Removing rookies and Henderson himself, the cohort of backs has produced at least one RB1 season half of the time. Dalvin Cook and Aaron Jones both fall into the higher end of hits in the group. Some of the backs also look like Duke Johnson and Tarik Cohen. Maybe Henderson falls on the satellite-back plus end of the spectrum, but we're experiencing his plus season.
It's a messy Rams backfield, but Darrell Henderson was the primary back when the game was close. Malcolm Brown and Cam Akers primary played in garbage time. https://t.co/24cnSihUyc

— Hayden Winks (@HaydenWinks) October 12, 2020
Henderson has seen 15 opportunities in three of five games. His first game (three opportunities) may be skewed by a hamstring injury that almost held him out of the Rams' opener. Fantasy managers fear uncertainty, especially on a weekly basis. Henderson is loaded with uncertainty, but much of that leans toward a massive hit this year. Buy now while fake savvy players try to sell high on him.
Chase Claypool, WR, Pittsburgh Steelers
Diontae Johnson missed most of Week 5 with a back injury and Chase Claypool earned himself a household name. He scored three times through the air and once through the ground on 11 targets and three carries. He entered Week 5 at 3.02 Yards per Route Run and went for 110 yards on just 23 routes against the Eagles.
Whenever he's on the field, Claypool makes plays. This should surprise no one because he is among the best athletes at his position. His Best Comparable Players include Mike Evans and Brandon Marshall. Players with his size and speed are unicorns. There are only four other receivers in the PlayerProfiler database who stand at least 6-3-, weigh at least 225-pounds, and run a 4.42 Forty-Yard Dash: D.K. Metcalf, Calvin Johnson, Terrelle Pryor, Demaryius Thomas.
The common theme with these players is fantasy points. Four of the five are (or will be) massive hits. Pryor still managed a 1,000-yard season despite playing both receiver and quarterback at the professional level. Claypool is here to stay and it's coming at the expense of an age-adjusted production darling.
Sell Low
JuJu Smith-Schuster, WR, Pittsburgh Steelers
The JuJu Smith-Schuster dream is dead. He managed just five targets and 28 yards after Diontae Johnson went down early against the Eagles. The same thing happened in Week 3 after Johnson suffered a concussion. Smith-Schuster was targeted five times and hit 43 yards. He hasn't led Pittsburgh in targets in any game this season. His Air Yards Share and Target Share numbers will be outside the top-40 and top-90 after Week 5. He's been buoyed by a 12.5-percent Touchdown Rate. While other players in Pittsburgh steal scores, JuJu will be exposed as a low-volume, no-upside weekly play.
---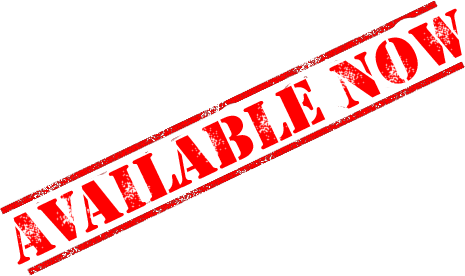 ---
Smith-Schuster wouldn't be the first player to post incredible numbers early in his career only to fizzle out. He and Sammy Watkins are two of eight players to top 2,000 career yards before the age of 23. Watkins has capped out at 685 receiving yards in a season after his first two campaigns with the Bills.
Hayden Hurst, TE, Atlanta Falcons
Hayden Hurst has always been just a guy or even less. He pursued baseball before playing tight end for South Carolina, but was unimpressive for the Gamecocks. Hurst posted a below-average College Dominator, College Yards per Reception, and SPARQ-x score. He peaked at 559 yards and a 15.9-percent Target Share. Then he, as a first-round pick, was out-produced by Mark Andrews, a fourth-rounder in the same draft class on the same team. Lamar Jackson made him look efficient in 2019, but Matt Ryan has brought Hurst's true talent back to the forefront. Before Week 5, he was averaging 0.31 Yards per Route Run and 7.4 Yards per Target. He has a 14.0-percent Target Share, including Week 5 stats. Hurst has neither the volume nor the efficiency to be a starting caliber fantasy tight end. He should be jettisoned from fantasy rosters for as little as Jimmy Graham or Dalton Schultz.