The art of the post-waiver, pre-game bench stash is more about the process than the results. Yes, fantasy gamers occasionally need the results to justify the strategy. Much like I need a player or two to hit every so often to justify why I write these pieces. The inherent randomness associated with football makes it harder to hit on players with consistent success. We shouldn't fret when we strike out, provided our process was sound.
Targeting Jaylen Samuels, a Pittsburgh Steelers running back who profiles as a satellite back-plus, was a good idea. The team then gave James Conner a 100-percent Opportunity Share in Week 1. With no reason to see that changing, Samuels can be left on waivers. Kyle Juszczyk was a target because he's a better pass catcher than Matt Breida. Each caught one of two targets against the Vikings, Breida's went for five yards while Juszczyk's went for 56. You can stash him, but he can't be started unless he carves out a more consistent pass-catching role. We liked oft-overlooked Jaron Brown as a stash because of Doug Baldwin's knee issues. With a 27.7 (No. 4) Average Target Distance, look for him to make some noise with his newfound opportunity. Tre'Quan Smith was more attractive when we thought he would be the Saints' third receiver to start the year. He saw a 6.9-percent Snap Share in his NFL debut and can't be rostered unless Ted Ginn misses time.
Our biggest Week 1 hit was easily Tyler Boyd. His 83.3-percent Snap Share in Week 1 solidified his place as the Bengals' No. 2 receiver. He then tied his career highs in targets (9), catches (6) and yards (91) while scoring a TD against Baltimore. Add him ASAP based on his advanced stats, metrics, and analytics profile.
Ito Smith, RB, Falcons
For future reference, fade running backs in redraft leagues who injure their MCL/PCL and decide to not have surgery. Longtime Underworld followers were likely fading Devonta Freeman in favor of Tevin Coleman anyway. If you did so, congratulations for having the foresight to realize that Coleman represented great value at his ADP. Either way, you need to add Ito Smith to the end of your bench immediately. With Coleman sliding into lead back duties, Smith is the natural fit to take his valuable change-of-pace role.
Like Tevin Coleman, Ito Smith recorded an upper-percentile College Dominator Rating and College Target Share at a Division I school. Like Coleman, he has the athleticism and college production profile to achieve standalone fantasy value in this Atlanta offense. If he comes anywhere close to Coleman's 11.2 Fantasy Points per Game from 2017, he'll have far surpassed his value. He'll only be valuable while Devonta Freeman is out, but he's worth a Flex start in Week 2. He's the definition of a free square running back in fantasy football.
Corey Grant, RB, Jaguars
Leonard Fournette's history of lower body ailments made him a risky pick in the first two rounds of summer drafts. T.J. Yeldon saw enough Week 1 opportunity when Fournette went down to be a deserving waiver pickup. But we're often wrong in our assumptions of how the RB opportunity distribution will play out when injuries happen. Anyone who broke the bank for Kerwynn Williams after David Johnson was injured last year knows what I'm talking about. Is there a chance that a similar situation is unfolding with Corey Grant in Jacksonville?
Corey Grant is a 96th-percentile SPARQ-x athlete whose lack of college production can be rationalized away by the nature of Auburn's offense. Being stuck on the depth chart behind Tre Mason and Cameron Artis-Payne didn't help. Like T.J. Yeldon, Grant is entering his fourth year in the NFL and his fourth in Jacksonville. Yeldon's second round draft capital is no longer enough to save him if he faceplants in a lead role. For as well as he played in limited action last year, he's nowhere near as explosive or athletic as Grant.
---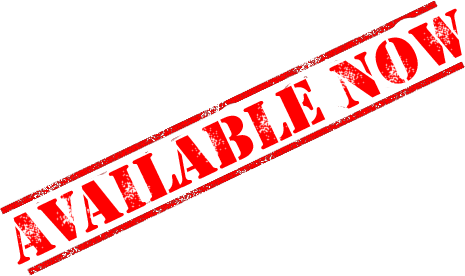 ---
In his only career start in 2016, though it was a Week 17 game against the Colts, Corey Grant rushed 18 times for 122 yards and a 57-yard TD while catching two passes for 15 yards. T.J. Yeldon has put up a stat line like that only once in his pro career (eerily, it matches Grant's almost exactly and also came against the Colts). Yeldon will be the assumed workhorse in Leonard Fournette's absence. Though the coaching staff has already gone on record saying they want to involve Grant more in the offense. It's a huge deal that he's already shown plus-level NFL efficiency as an undrafted free agent (albeit in tiny samples). And when he last saw the Patriots in the AFC Championship game, he caught all three of his targets for 59 yards. You know what to do (that's stash him, not start him. Unless the league is super deep. Like Scott Fish Bowl-level deep).
Austin Carr, WR, Saints
In the same way that we're often wrong in our assumptions of how the RB opportunity distribution will play out in certain backfields, the same is true of the wide receiver position. Look no further than last week's recommendation of stashing Tre'Quan Smith. His potentially fantasy football league-winning combination of college production, physical measurables and NFL landing spot, combined with great play in his first preseason, made him an easy stash candidate. With Cameron Meredith being a healthy scratch in Week 1, it looked to be wheels up for Tre'Quan. The surprise start (not if you're an Underworld fan, probably) went to this week's recommended Saints receiver stash, Austin Carr.
The time to stash players like Austin Carr is when they see spiked Opportunity Shares but fail to produce stats. Tyler Boyd fit this criteria in Week 1, and now a similar opportunity is showing itself in New Orleans, the Valhalla of fantasy football wide receiver play. Carr only drew two targets (catching both for 20 yards), but the more important number is his 77.6-percent Snap Share in his first professional game. He also ran 35 routes to 43 for Michael Thomas and 41 for Ted Ginn. His 46.8-percent (92nd-percentile) College Dominator Rating and 10.77 (93rd-percentile) Agility Score, coupled with his QB being Drew Brees, make him the ideal fantasy football stash candidate. If he continues to see playing time over Tre'Quan Smith, he's going to have blow-up fantasy performances in 2018. Make sure he's on your roster when it happens.
Corey Coleman, WR, Patriots
The case for stashing Corey Coleman at the end of your bench is straightforward. Firstly, look at what the Patriots have done with current first-round reclamation project Phillip Dorsett. Then, look at the team's wide receiver depth chart (not great, Bob). Finally, look at Coleman's athletic and college production profile. Now tell me you're not excited to see if he can turn his career around in New England. Granted, he has an alarming number of red flags ranging from attitude problems to professional playbook-learning issues. The odds that he contributes meaningful reality or fantasy production this year are not, as we call it, good. Still, if you have the room on your bench, what's the worst that can happen if you take a chance?
Neal Sterling, TE, Jets
As a Monmouth University alumnus, I'd be remiss not to talk about Neal Sterling. For years, the New York Jets have been looking for a tight end of consequence. Austin Seferian-Jenkins played well for them last year despite having 732 touchdowns overturned or called back by penalty. Sterling led all Jets TEs in Week 1 snaps played (40), targets (3), catches (3) and receiving yards (27). If Sam Darnold continues to play at a high level, it stands to reason that Sterling will eventually have usable fantasy weeks.
Highest Graded Players at Each Position [2018 Preseason]

QB: Jameis Winston (TB)
RB: James Conner (PIT)
WR: A.J. Green (CIN)
TE: Neal Sterling (NYJ)

Data available in Premium Stats 2.0https://t.co/bbg3iRgYQu

— Scott Barrett (@ScottBarrettDFB) September 1, 2018
Neal Sterling has the size, college production profile and weight-adjusted agility that we look for in our stash-able tight ends. His college production came as a wide receiver before he converted to tight end in the pros, so his learning curve was always going to be steeper than most. He's since bulked up to 257-pounds as he's learned the nuances of the position over the last three years. He only ran 14 routes against the Lions in Week 1, which still led all Jets TEs. But that number put him ahead of Terrelle Pryor (12) and wasn't far behind team leaders Quincy Enunwa (17) or Robby Anderson (15). If he can play well enough to earn a more substantial passing-game role, it's not hard to imagine him becoming a waiver wire must-add in the event of a breakout fantasy performance.