It's easy for fantasy football gamers to succumb to the temptation of spending an early waiver claim or blowing their entire FAAB on a player in the early part of the NFL season when an opportunity opens up. But more often than not, we tend to be wrong about how said opportunity will be dispersed. Anyone who bent their will to stash Kerwynn Williams based on his advanced stats, metrics, and analytics profile after David Johnson went down in Week 1 last year knows what I'm talking about. Few times in a season does a player emerge that truly deserves that high priority pickup.
The move that helps you turn the corner on your fantasy season may not be one you have to spend any of your FAAB on at all. A key to winning consistently in fantasy football is identifying potential breakouts before they happen. Stashing players that would become hot adds with a big game before any of your competitors have a chance to acquire them is a winning strategy in any format.
Keep in mind that doing this with any sort of consistent success is inherently difficult. Entering any given week, these widely available players have enough obstacles to overcome on the path to consistent fantasy relevancy to keep the general public off of them. Knowing who to cut in these situations can be more difficult than deciding who to pick up at times. There's always the chance that you cut the wrong player, right before they break out. However, those who know how to properly utilize Player Profiler's advanced stats and metrics will gain a greater understanding of when it's time to bid big on a player.
Jaylen Samuels, RB, Steelers
It's hard to not pay attention when the Pittsburgh Steelers select a skill position player in the NFL Draft. Especially when that player boasts the versatility that Jaylen Samuels brings to the table. A hybrid RB/TE/WR at North Carolina State, it's intriguing that the Steelers drafted him to be a running back. His presence on the roster is more noteworthy given the current drama surrounding Le'Veon Bell. Pending what happens with Bell, Samuels has the potential to be a fantasy football cheat code in the mold of 2016 Ty Montgomery in leagues where he has RB and TE eligibility.
Austin Seferian-Jenkins, Ricky Seals-Jones, Jared Cook, Ryan Griffin, Luke Willson and Antonio Gates are all tight ends who should be streamed over Jaylen Samuels in applicable situations for Week 1. If the weather in Cleveland this Sunday wasn't expected to be terrible, which should make this a run-heavy game, his teammate Jesse James would've made this arbitrary list. The belief is that James Conner, whose best comparable player is Jeremy Hill, will own the Pittsburgh backfield in Le'Veon Bell's absence. Given the nature of the Steelers offense, it makes sense to stash the player who profiles as a satellite back-plus in Samuels. While he won't be expected to have a large role in Week 1, he's worth stashing for however long Bell continues to hold out. Especially if he carves out a role as a pass-catching back whose production you can plug into your tight end slot.
Kyle Juszczyk, RB, 49ers
One of fantasy football's most pressing questions is whether Alfred Morris or Matt Breida is the RB to own in San Francisco in the wake of Jerick McKinnon's season-ending ACL tear. Much has been made about the fact that Breida's 21 receptions in his rookie year is a greater number than Morris' career high of 17. But what if I told you there's a player on this roster who caught 125 passes in four collegiate seasons, including a 52-catch senior campaign? Any logical fantasy gamer wouldn't hesitate to add this player to the back of their roster for the bargain price of free. He is a fullback, and his name is Kyle Juszczyk.
Kyle Juszczyk caught 33 balls last season, his first in San Francisco, and hasn't logged fewer than that number since 2014. He's the most proven NFL-level pass-catcher in the 49ers backfield. Looking at his workout metrics, it's easy to see why. At 6-1, 248-pounds, he is physically a carbon copy of legendary fullback Mike Alstott. He may never have the chance to prove that as a rusher, but it can be said about him as a receiver without question.
Jaron Brown, WR, Seahawks
From DeAndre Hopkins, Sammy Watkins and Martavis Bryant in college, to Larry Fitzgerald and John Brown in the pros, the story of Jaron Brown's career is that he has always been stuck behind better competition. Though he signed a two-year deal with Seattle in the offseason, it's safe to bet that they don't want to make the man affectionately referred to as "the other J. Brown" the focal point of their offense either. The addition of Brandon Marshall pushed Brown further out of the realm of fantasy football relevancy during summer drafts. Despite all of this, there are reasons to believe that he warrants end-of-fantasy-bench consideration.
Chris Thompson and Doug Baldwin represent the rare case of an NFL player volunteering to the media that they're playing at decidedly less than 100-percent. Baldwin is a particularly troubling case as he faces a daunting Week 1 match-up against Denver's Chris Harris. It's easy to imagine a scenario where the overlooked Jaron Brown puts up what would be a usable fantasy performance in a game where Seattle may find themselves in bad game script. Either way, he'll be a worthwhile stash for as long as Baldwin's knee continues to be a concern.
Tyler Boyd, WR, Bengals
The 2017 season saw the Cincinnati Bengals fail to crest 1,000 offensive plays for the first time in the Andy Dalton era. Replacing the offensive coordinator before Week 3 will have that effect on a team. The result was a slew of buying opportunities in fantasy football when it comes to Bengals players. A few nice preseason plays shot John Ross up draft boards after a lost season in his rookie year. But the biggest value has been, and will continue to be, projected starting slot receiver Tyler Boyd.
---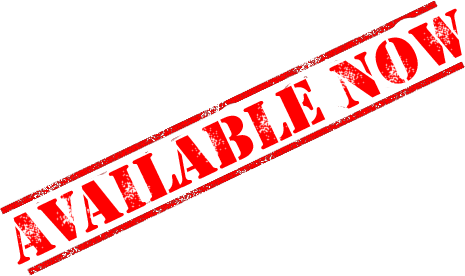 ---
Tyler Boyd looks like a prototype of the modern-day NFL slot receiver. At 6-1, 197 pounds, he's sturdy enough to hold his own as a blocker. His workout metrics don't paint an enticing picture, but it's easy to forget about his 42.7-percent (86th-percentile) College Dominator Rating at Pittsburgh. Though he hasn't had the chance to show it at the NFL level, he showed prowess in the kick and punt return game in college. When you put it all together, it paints the picture of a player who is hash tag good at football. With Brandon LaFell finally out of the way, the stage is set for Boyd to exceed expectations as early as Week 1 in a juicy match-up against the Colts (and he makes a great DFS pivot off of John Ross, who will undoubtedly be highly owned).
Tre'Quan Smith, WR, Saints
As is the case with the Pittsburgh Steelers, it's hard to not take notice when the New Orleans Saints draft a skill position player in the top three rounds of the NFL Draft. Alvin Kamara and Michael Thomas can attest to this. If you've followed the Underworld for any length of time, you should know that we were big fans of Tre'Quan Smith even before he was drafted. If he and Calvin Ridley had switched colleges, Smith would've been the first round pick. And his play in the preseason has justified those assumptions.
Tre'Quan Smith has a potentially fantasy football league-winning combination of college production, physical measurables and NFL landing spot. Players that are currently impeding him from consistent playing time include Cameron Meredith, whose Week 1 role is uncertain as he continues to work his way back from last year's knee injury, and 33-year old Ted Ginn. The Saints already had this week's highest implied Vegas points total at 29.5. And now Tampa Bay's top cornerback Brent Grimes has been ruled out for the opener. It may be too risky to start Tre'Quan in Week 1. But of all the players covered this week, it's easiest to see him being this week's most sought-after commodity on waiver wires if he puts up big Week 1 numbers.