Which athleticism and college metrics are the best indicators of fantasy success? What do breakout running backs have in common? Using PlayerProfiler's Data Analysis Tool, we can answer these questions.
Spotting Breakouts
Draft capital is extremely important for running backs. After that, College Dominator Rating and Breakout Age are the most important metrics. Speed Score is the most important and predictive Combine metric that we have for the position. There are also thresholds for College YPC (6.0) and College Target Share (10.0-percent) we should want our running backs to meet when looking for breakout candidates.
With fantasy success for running backs being predicated on volume, it's unsurprising that college production and draft position are key factors. However, that doesn't mean we should target inefficient workhorse running backs.
When looking for breakout running backs with at least one season of 15 Fantasy Points per Game, which is about what Kenyan Drake posted last year, we want efficiency in college:
We also want to target running backs who were pass-catchers in college.
What does this mean for 2020?
Jonathan Taylor
The Podfather has preached that Jonathan Taylor is the best running back prospect since Saquon Barkley – and he is not kidding. He checks every box, with the high second round draft capital, a 121.7 (99th-percentile among qualified running backs) Speed Score, and otherworldly 41.8% (93rd-percentile) College Dominator Rating. Don't let the naysayers tell you he can't catch. Taylor posted a 10.3-percent (76th-percentile) College Target Share.
Antonio Gibson
Those looking for a sleeper running back should look no further than Antonio Gibson. We know he wasn't a true running back in college, so his College Dominator Rating is not as high as we would like. Still, his 122.8 (99th-percentile) Speed Score is the best in this class. He was incredibly explosive when he received touches, posting an 11.2 (99th-percentile) College YPC mark with a 12.7-percent (88th-percentile) College Target Share.
---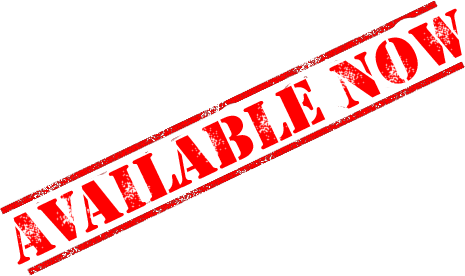 ---
He certainly fits the mold of a breakout running back candidate being in an ambiguous backfield and possessing pass-catching chops.
Clyde Edwards-Helaire
We all know why Cam Akers didn't reach 6.0 YPC in college – the FSU offensive line was terrible.
Just how bad was Cam Akers offensive line at FSU?

* 0.57 yards blocked per attempt is worst in yards created history (since 2016)
* 0.37 YBA/A on inside carries is second-worst since 2016
* Akers was contacted at or behind the line of scrimmage on 30% of rushes (most in class)

— Graham Barfield (@GrahamBarfield) April 8, 2020
On the flip side, what was Clyde Edwards-Helaire's excuse? Despite playing in the most prolific offense in NCAA history, Helaire failed to break 6.0 YPC, and his 92.5 (36th-percentile) Speed Score is bad. He landed in the perfect situation in Kansas City as a first round pick and will remain an interesting case study as to what matters more – talent, or situation.
A.J. Dillon
Why are we drafting A.J. Dillon in the second round of dynasty rookie drafts? He posted 5.3 (40th-percentile) College YPC with a 5.9-percent (33rd-percentile) College Target Share, and it's not like the situation is optimal. He is in a three-man backfield in Green Bay. Don't chase outliers in the hope Dillon is the next Derrick Henry.
Joshua Kelley
Joshua Kelley is athletic, but he was a fourth round pick and posted a mere 5.1 (30th-percentile) College YPC. He also failed to break a 10-percent College Target Share. Drafted into a three-man backfield where it is unlikely that he will see the high-value receiving work behind Austin Ekeler, he is an easy fade.