As we approach the halfway point of the NFL season, picked over fantasy football waiver wires are naturally devoid of running back talent. Fortunately, a wealth of wide receivers with high-end talent profiles operating in high volume pass offense have recently emerged as legitimate difference makers. This week, we feature one must-add running back, an ideal tight end streamer and five exciting wide receivers to add in fantasy leagues using advance stats, metrics, and analytics profiles.
Darren McFadden, RB, Cowboys
One of the most exciting players on this list is a guy who has been a healthy inactive all year. Darren McFadden has yet to play a snap for the Dallas Cowboys this year, but the team still has a big role in mind. It's obvious that Ezekiel Elliott will miss time with a suspension at some point this year. If and when Elliott serves a suspension, the Cowboys should lean on McFadden. Elliott's suspension could kick in as early as week 9, as he has another appeal hearing after the team's game this week against the Redskins. McFadden will likely be active for the first time this season against Washington, in an effort to kick off the rust before becoming the team's full time back.
It's important to remember that McFadden posted a 1,000 yard season with the Cowboys back in 2015 when the team was cursed with bad quarterback for a year after losing Tony Romo in week 2. With Dak Prescott keeping defenses honest, and an offensive line that still posts a solid 79.5 (No. 11) Run Blocking Efficiency, there's no reason for McFadden not to emerge as a solid No.2 running back in Elliott's absence.
Nelson Agholor, WR, Eagles
No wide receiver has made a bigger jump since 2016 than Nelson Agholor. Overworked in a thin receiving group last year, Agholor has carved himself a nice niche as the Eagles's slot man behind Alshon Jeffery and Torrey Smith. In 2016, Agholor posted an abysmal -29.1 Production Premium (No.103) and -14.0-percent Target Premium (No. 87). This year he is among the league's best in those categories with a +47.3 Production Premium (No. 2) and +47.7 percent Target Premium (No. 4).
Agholor seem's to do great things whenever the ball comes his way. Carson Wentz has a 142.4 Passer Rating when targeting him (No. 2) and Agholor is producing a ridiculous 2.59 fantasy points per target (No. 4). There may not be a more efficient fantasy player in the league right now than Agholor. It's unthinkable that he wouldn't represent an upgrade for at least one spot on your roster.
Josh Doctson, WR, Washington
Josh Doctson is far above average in every single measurable, with his 135.2 (97th-percentile) Burst Score, and his 10.35 (96th percentile) Catch Radius being the two standouts. He also touts a very impressive 38.6-percent (75th-percentile) College Dominator Rating. Doctson is a guy who is used to carrying the load for his team. Doctson has the chance to step up and become the No.1 receiver on the Redskins. Terrelle Pryor still showing signs of struggling at the wide receiver position, and Jamison Crowder is showing that he is perhaps best as a slot man. Doctson is now starting to look like the man to pick up all of the production that Pierre Garcon and Desean Jackson left behind, don't be surprised if he cracks 1,000 yards receiving by the end of the year.
In the team's recent loss to the Eagles, Pryor was rather publicly benched as Doctson took up the role as the team's X receiver. As of this point, Doctson's only real threat for targets in the Redskins passing attack is tight end Jordan Reed. Expect for Doctson to role as the team's primary receiver from here on out.
JuJu Smith Schuster, WR, Steelers
The 2017 wide receiver class has been a huge disappointment at the top. Corey Davis, John Ross, and Mike Williams have all failed to produce for their teams throughout the first half of their rookie seasons. One emerging player that may be the saving grace of this receiver class is Steelers rookie JuJu Smith-Schuster.
Smith-Schuster has been one of the most efficient role players in the league as a rookie. He has a great +26.9 (No. 14) Production Premium and a +42.0 percent Target Premium (No. 7). Ben Roethlisberger's passer rating is also a healthy 116.0 (No. 16) when targeting Smith-Schuster. Smith-Schuster has emerged as the team's No. 2 Receiver behind Antonio Brown at the season's midpoint. He has almost identical receiving numbers as Martavis Bryant (17 catches for 231 yards for Smith-Schuster vs 18 catches for 234 yards for Bryant), despite the fact that Bryant has 36 targets compared to Smith-Schuster's 27. With Bryant's recent demotion to the scout team, Smith-Schuster's role should only increase moving forward.
Mohamed Sanu, WR, Falcons
Mohamed Sanu was perhaps a more valuable cog to the Falcons passing attack than people realized. In the first three games this season, the Falcons along with a healthy Sanu went 3-0 and produced an electric 29.0 points per game. Since Sanu was injured against the Bills in week four, the units production has stagnated. They're only producing 13.7 points per game and the Falcons have fallen to 0-3 in those contests.
---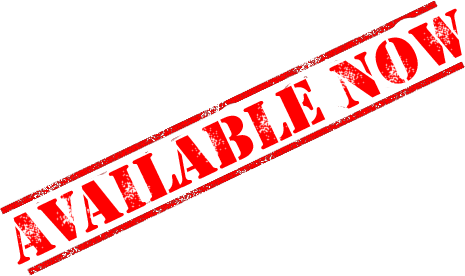 ---
Sanu was healthy for the last of those games against New England where he had one of his most productive outings of the season, finishing with 6 catches for 65 yards and the No. 21 receiver on the week, his highest mark of the year. With loss to New England being the major outlier, the evidence shows that the Falcons are simply a better team this year with Sanu on the field. There's no reason not to go out and add a key contributor on a unit that still has the potential to be among the most explosive offenses in the NFL.
Tanner Gentry, WR, Bears
Chicago has the most unstable wide receiver corps in the NFL. Tanner Gentry has an opportunity to take hold in a group that has lost Cameron Meredith, Kevin White, and Markus Wheaton at some point in the season. Gentry is an explosive prospect, earning a 126.1 (76th-percentile) Burst Score. He has decent size to him as well at 6-1, 208-pounds. Gentry also has experience being a workhorse guy, playing a 44. 8 percent (89th-percentile) College Dominator Rating and a 18.4 yards per reception (88th-percentile) at Wyoming. There's no reason for Mitchell Trubisky not to look Gentry's way more often starting this Sunday against the saints.
While Tanner Gentry has only produced 3 receptions on the season, he could be a guy that takes over the Bear's passing attack in the second half of the season. It would be wise for the Chicago to see if the 22 year old Gentry is part of the future with some many other young offensive players in Chicago.
Zach Miller, TE, Bears
Zach Miller has been the most stable pass catching option for the Chicago Bears this year given the turmoil they've experienced at wide receiver. Miller has played 66.7 percent of Chicago's offensive snaps this year, and is targeted often when on the field. He's producing a 17.6-percent (No. 13) Target Share along with a 12.3-percent (No. 15) Hog Rate.
Miller has also seen his fantasy production boom since Trubisky took over under center. After failing to score a touchdown in four games with Mike Glennon, Miller has scored twice in three games with Trubisky. Miller even found production in Trubisky's four completion game against the Panthers last week, catching two passes for 29 yards. Miller is a readily available tight end who is producing more than he is given credit for. Pick him up today and play him on Sunday.