In this weekly series, I'll outline my five favorite picks for the Sunday slate and provide a sample slip. As always, mix up the combinations and sacrifice a lamb or two.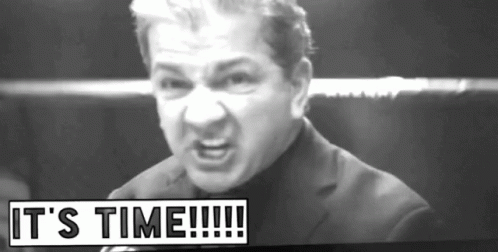 Week 8 Underdog Pick'em Plays
Joe Burrow UNDER 287.5 Pass Yds
Line Update: 270.5
Confidence Level: Higher than high
At first glance it seems crazy to take the UNDER on Joe Burrow, who just torched the Ravens for 416 yards. However, the game conditions against the lowly Jets will result in a slow pace of play with low volume, whereas last week the Bengals kept the foot on the gas against a competent division rival. Not only does Burrow rank bottom-4 with 30.4 Team Pass Plays Per Game, but also the Jets have been playing from behind more than any other team, shown by a -11.65 Game Script score. Consequently, the Under on a passing yards line is encouraged when the opposing team has a poor offense.
Burrow's line has clearly been influenced by last week's bonanza because he has only hit the Over on this in 2 out of 7 games this year. Be crazy like a fox and take the Under Joe Burrow 291.1 Passing Yards.
Ja'Marr Chase UNDER 89.5 Rec Yds
Line Update: 81.5 Rec Yds
Confidence Level: High
This correlation pick is directly influenced by the previously outlined game conditions, as well as the fact that I'm betting on regression to his historic receiving yards pace thus far. Ja'Marr Chase is averaging 107.7 receiving yards per game, which would smash Justin Jefferson's rookie receiving yards record of 1,400 yards by Week 14. I'm hopping off the Chase train this week in an expected blowout win over the poor Jets.
A.J. Brown OVER 70.5 Rec Yds
Line Update: 77.5 Rec Yds
Confidence Level: High
A.J. Brown is BACK!
The matchup between the Titans and the Colts has a high total of 51 points and A.J. Brown will see the lion's share of volume with the absence of Julio Jones. Last week, Brown delivered a healthy 8 receptions on 9 targets for a delicious 133 yards. Brown has surpassed 7 receptions in 2 games this year and he has hit this line in both of those games. The volume will be there for Brown and I am comfortable taking the Over on this line up to 82.5 yards.

Ryan Tannehill OVER 245.5 Pass Yds
Confidence Level: Medium
My confidence is high in this correlation pick due to this divisional matchup expected to be competitive with a 51 point total. Each team has below average defenses with above average offenses in points scored, so Ryan Tannehill has a good shot to produce passing yards with his 61.7 Total QBR (No. 7 among qualified QBs). If A.J. Brown hits, then Tannehill is coming along for the ride.
Jalen Hurts OVER 300.5 Total Yds
Confidence Level: Medium
Jalen Hurts will put the team on his back by effectively moving the ball through the air and on the ground against one of the worst defenses in the NFL. Hurts has a high-rushing floor, accounting for 44.19-percent of the Eagles' rushing yards. Also, his 361 rushing yards ranks No. 2 among all QBs this season. His rushing ability will be on full display against a Lions defense which is bottom-12 in rushing yards allowed per game. And when it comes to defending the pass, the Lions aren't much better, allowing the eighth-most passing yards to offenses through Week 8. While Hurts hasn't been the most prolific passer this season, he has 32 (No. 8 among qualified QBs) Deep Ball Attempts and 2021 (No. 9) Air Yards, so he has a better shot than ever to connect with his receivers for big plays against the weak Lions secondary.


Week 7 Recap
I will recap my achievements and shortcomings for last week's slip at the end of each article.

Mike Gesicki OVER 42.5 Rec Yds ✅
Mike Gesicki delivered once again with a great performance against Atlanta, compiling seven receptions for 85 receiving yards. I would return to the well once again if Miami were not facing a stingy Buffalo defense this weekend.
Cordarrelle Patterson OVER 77.5 Rush + Rec Yds ⭕
Cordarrelle Patterson continues to see excellent usage in Week 7, with 14 carries to Mike Davis' 4 and 5 targets to Davis' 0. Unfortunately, he was not able to bring it together for 78 total yards last week against Miami. I will certainly be eyeing Patterson's lines moving forward, but his 85.5 rushing and receiving yards line for Week 8 carries too much uncertainty for me to dabble in.
Lamar Jackson OVER 297.5 Total Yards ✅
He did it again – Lamar Jackson broke 300 total yards for the sixth time this season. I can't wait to take the over on him in Week 9 against Minnesota if his line is under 315 total yards.
Joe Mixon OVER 76.5 Rush + Rec Yds ⭕
I was psyched when the Bengals were up 34-17 with 7 minutes left in the 4th quarter. Presumably, they would run the ball to milk clock and put the game out of reach. To my delight, Joe Mixon burst through the defense and scored a 46 yard touchdown…actually, it was Samaje Perine and this line never hit.
Marquise Brown OVER 58.5 Rec Yds ✅
Marquise Brown saw an astonishing 321 Air Yards for 80 receiving yards when the Ravens tried to come back against the Bengals in Week 7. Brown is still a top-option in the passing game with the emergence of Rashod Bateman.