There is still a little bit of football to be played in the 2019 NFL season, but all thoughts will soon turn to the new league year. While the NFL Draft will garner most of the attention before the rookies enter the league, the business of free agency will need to be carried out. Players hitting the market will hope to be among this year's golden ticket winners, securing masses of guaranteed cash for at least the next two seasons.
NFL.com's Gregg Rosenthal has produced his list of the 25 top free agents heading into this class. Here, we will take a look at the skill position players in Rosenthal's top ten. We shall focus on how well they performed in the key metrics in the 2019 season. We should warn you, there will be plenty of quarterbacks.
No. 1 – Dak Prescott
Having a career season in the very year that their contract is due to expire is the dream for most quarterbacks. By this rationale, Dak Prescott's dreams came true in 2019. He set new career marks with 4,901 (No. 2 among qualified quarterbacks) passing yards and 30 (No. 4) touchdowns, finishing with 78 (No. 5) Deep Ball Attempts and a 48.7-percent (No. 2) Deep Ball Completion rate. His numbers would have been even better, too. If only he had not led the league in another category: drops. Prescott's receivers shelled 42 passes in 2019, 2.6 per game.
---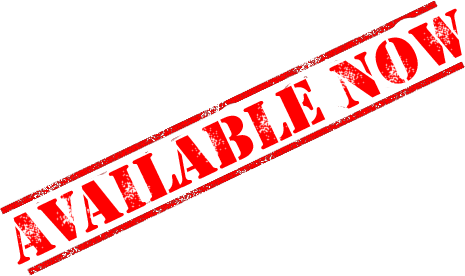 ---
Spotrac estimates Prescott's market value to be worth a five year, $165 million contract with a $33 million average annual salary. The Cowboys would be wise to start planning how they can pay him this, and not expect him to come cap in hand offering a team-friendly pact. It's not Prescott's fault the team chose to overpay for a running back last year. That bill has now come due.
No. 3 – Amari Cooper
Like his quarterback, Amari Cooper picked the last year of his contract to set new career highs in the notable categories, recording 1,189 (No. 7) receiving yards and eight (No. 8) touchdowns. Other impressive marks include 978 (No. 3) Completed Air Yards, 10.0 (No. 9) yards per target and 2.60 (No. 10) Yards per Pass Route. Cooper benefited from the quality of delivery presented to him by Prescott, with a 7.2 (No. 10) Target Quality Rating. Regrettably, he was also among the leaders when it came to drops, with eight (No. 6) passes hitting the turf.
In determining his market value, Spotrac looked at the contracts awarded to Michael Thomas, Brandin Cooks, Mike Evans and Julio Jones, setting Cooper's price at five-years, $98.5 million. His average salary of $19.7 million would see him trailing only Thomas and Jones. Can the Cowboys pay them both? Tough choices lie ahead.
No. 6 – Ryan Tannehill
In terms of sporting comebacks, Ryan Tannehill's 2019 renaissance must rank up there with the Red Sox coming back from three games down to win the 2004 American League Championship, Liverpool recovering from a 3-0 halftime deficit to win the European Champions League in 2005 and Ben Stokes leading England to a one-wicket victory over Australia at Leeds last summer. This man was compared to a digestive biscuit in our World Famous Draft Kit, but look at what he achieved after coming into the Titans lineup for Marcus Mariota.
Tannehill attempted a mere 23.8 passes per game but was aided by the incredible efficiency of his teammates, benefiting from a +21.60 (No. 1) Supporting Cast Efficiency Rating. Though it should be noted that he paced his position when it came to True Passer Rating and Play Action Completion Percentage, while also posting top-six numbers in terms of Pressured Completion Percentage and Clean Pocket Completion Percentage.
The Titans would be crazy to let Tannehill walk after all he achieved. Whether they are entertaining the $30.5 million per year that Spotrac thinks he has earned is another matter. We'd suspect the franchise tag is looming in Tannehill's immediate future.
No. 8 – Drew Brees
First ballot Hall of Fame quarterbacks rarely hit the open market, but this year's free agency crop has two surefire future Canton occupants and one arguable candidate in it. The first is Drew Brees who, as expected, was a picture of accuracy and efficiency in 2019. His 7.9 Accuracy Rating was No. 1 among all quarterbacks, as was his 79.6-percent True Completion Percentage. Brees completed 72.1-percent of his passes in the red zone and tossed a mere 13 (No. 25) Interceptable passes. As he's done throughout his career, he put the ball in the hands of his receivers at as high a rate as any quarterback in NFL history.
The Saints did develop an annoying habit of taking Brees off the field, however, and inserting gadget man Taysom Hill in certain situations. We can read into this situation whatever we like, really, but it's worth considering given Brees' age when the next NFL season comes round. This will likely be the last contract he signs in the NFL. It will admittedly be tough to see him in a uniform other than that of the Saints, but what will they pay him? Will they entertain a two-year, $73 million pact that Spotrac thinks he is due? Or will they move on?
No. 9 – Tom Brady
For the first time in his career, the GOAT is heading for free agency. Tom Brady, winner of six Super Bowls, can finally look to the open market and see what he can get, but it's taken until his 43rd year on this earth to happen. Brady's 2019 form and production were not exactly off the charts heading into free agency. He had 613 (No. 4) pass attempts and racked up 4,057 (No. 7) passing yards, but had a -19.3 (No. 33) Production Premium. He saw his pass-catchers get open at an elite rate, enjoying 1.72 (No. 6) average yards of Receiver Target Separation, but he also saw 31 (No. 7) dropped passes throughout the season.
As with Drew Brees, the major question is how badly the team wants to keep their Hall of Fame quarterback around in 2020. Given he can finally test the market, he won't be cheap. Is there another team willing to pay him approximately $30 million a year, or will he decide that home is where the heart truly is? This one will be one to watch.
No. 11 – A.J. Green
I know, I said top ten. But hear me out.
A.J. Green didn't play a single snap for the Cincinnati Bengals in 2019 due to injury. In fact, Green has picked up injuries with worrying regularity over the last few seasons. He only played nine games in 2018 as well. He was still the dominant player on the Bengals offense in that season when actually on the field. Green was No. 3 among all wide receivers with a 66.7-percent Contested Catch Rate, also ranking No.7 with a 31.3-percent Dominator Rating. That was almost a season and a half ago.
We don't doubt that he would still do a job for a wide receiver needy team, the Eagles for example, but the Bengals seem set to keep him around with the franchise tag if a long term deal cannot be agreed on. The wide receiver tag is estimated to be around $18.5 million. This is almost as much as Spotrac calculates Green to be worth over TWO years. It may not be the worst idea in the world for him to sign it.