There's a wide variety of players with favorable match ups this week, so let's go off the board and show some conviction in a handful of explosive playmakers who have thus far disappointed fantasy owners. Joe Mixon's breakout game is finally be upon us, while Tyrell Williams will have a good day against the Patriots. Meanwhile, find out why Will Fuller will hit a wall against the Seahawks, and why Wendell Smallwood won't breakout against a bad 49ers team based on advanced stats, metrics, and analytics player profiles.
Start
Joe Mixon vs. Colts
we predicted Joe Mixon's breakout game last week, and it turned out to be half right. Mixon had an awesome first half against the Steelers, posting 48 rush yards off of only 7 carries. sadly for Mixon, Cincinnati's deficit grew too large and they were forced to abandon the run.
Fortunately for Joe Mixon, he will have no problem continuing the momentum from his awesome first half this week against the Colts. Indianapolis is allowing a dreadful +6.06 (No. 2) fantasy points above the mean to running backs. In addition, Cincinnati's defense will have no problem slowing down a Colt's team that was shutout for the first time in 25 years last week. This will set the Bengals up to run the ball for most of the game, leading the way for Mixon to finally burst onto the scene.
Chris Thompson vs. Cowboys
Chris Thompson has been the best receiving back in the league this year, and will only continue to roll against Dallas. Thompson has posted 366 (No. 1) receiving yards this season despite only having 23 (No. 15) receptions. He is among the most efficient players in the league posting a +74.0 (No. 1) Production Premium.
Dallas has been average against running backs this year, allowing +0.76 (No. 14) fantasy points above the mean. Where they have been weak is defending backs with receiving abilities, as both Todd Gurley and C.J. Anderson were able to haul in touchdown passes against them. Facing one of the best in the business, expect Dallas to struggle containing the electric Thompson.
Tyrell Williams vs. Patriots
After a quiet start to the year, Tyrell Williams is ready to cash in against the Patriots this week. Williams lack of production has come mainly from a lack of targets than anything. He has an unimpressive 12- percent (No. 85) Target Share and a 8.5- percent (No. 94) Hog Rate. Williams makes good use of the ball when it comes his way, sporting a +30.4 (No. 11) Production Premium.
While the Patriots defense has improved as a whole, they are still allowing production to opposing wideouts evidenced by Julio Jones and Mohamed Sanu's solid outings last week. New England is currently allowing +7.88 (No. 3) fantasy points above the mean to receivers. With Eric Rowe remaining out and Stephon Gilmore questionable, Williams will have a relatively easy time turning in a big fantasy outing.
Mohamed Sanu vs. Jets
Mohamed Sanu's return will help the Falcons offense return to normal after a rough few weeks. Against the Patriots last week, Sanu had one of his best outings of the year, and he will be in good shape to continue that against the Jets this week.
---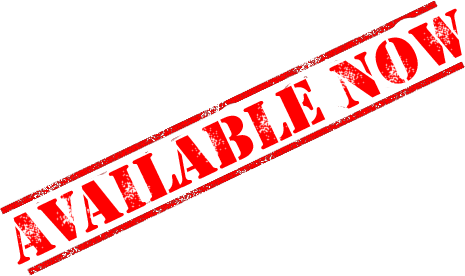 ---
New York has been consistently weak against receivers this year, allowing +1.08 (No. 11) fantasy points above the mean. The Jets secondary was badly exposed in their late game collapse versus the Dolphins, as Kenny Stills was able to haul in a pair of fourth quarter touchdowns. Sanu will be able to find easy work against Buster Skrine, who currently is allowing a passer rating of 98.2 (No. 52) when targeted.
Sit
C.J. Anderson vs. Chiefs
After a hot start to the year, C.J. Anderson has begun to slow down. Anderson absolutely dominated the Cowboys with a 30.4 point performance. In the four games since, he has scored a total of 30.3 fantasy points. The main culprits have been an ineffective offensive line the has a 59.2 (No. 21) Run Blocking Efficiency, and weak quarterback play that fails to keep defenses honest.
Anderson will not rebound against the Chiefs this week. Week 6 against Le'Veon Bell remains the only time this season Kansas City has allowed a 100 yard rusher. In four of their seven games this year, the leading rusher against the Chiefs was held to under 60 yards. You need to be an elite back to find production against the Chiefs, and Anderson is simply not there.
Wendell Smallwood vs. 49ers
Wendell Smallwood may be a trendy start against a 49ers team that was gashed by Ezekiel Elliott last week, but owners should beware! The Eagles seem very content to let Smallwood remain a role player than to give him a real chance to cut into Legarrette Blount's role. Smallwood's two best games of the season were in games that were very competitive for the Eagles: close wins over the Giants and Chargers.
When the Eagles have a big lead, they seem comfortable letting Blount be the bell cow for the majority of the game. With just a 32.1- percent (No. 52) Opportunity Share, Smallwood just doesn't see the ball enough to make an impact, even against a bad 49ers team.
Michael Crabtree vs. Bills
Michael Crabtree has been outstanding this season, easily dethroning Amari Cooper as the Raider top receiver. With a +38.6 (No. 5) Production Premium, a +40.1- percent (No. 9) Target Premium, and a 39.4 (No. 3) Dominator Rating, Crabtree has simply been one of the elite fantasy players at his position this year.
This week he's running into an unexpected challenge in Bills rookie cornerback Tre'Davious White. White has played as well as any rookie corner this season outside of Marshon Lattimore. He's taken on a huge role for Buffalo already as evident by his 94.7-percent (No. 1) Snap Share, and he's backed that up with results. He has a +0.33 (No. 17) Coverage Rating, and is only allowing an 82.7 (No. 33) Passer Rating when Targeted. White probably won't shut down Crabtree, but he will hold him to significantly less production than what his owners are used to.
Will Fuller vs. Seahawks
Will Fuller has been a fantasy revelation in limited action this season. Since returning from a collarbone injury in week four, Fuller has produced five total touchdowns off of only 8 receptions, earning him an incredible +87.0 Production Premium.
Fuller will come back down to earth this week against the Seattle Seahawks. While Richard Sherman is a known commodity for Seattle at one cornerback spot, they are extremely deep at the position thanks to the addition of rookie Shaquill Griffin. Griffin is an athletic freak, finishing in the 70th- percentile or higher for all workout metrics. This season, he is translating his exceptional athleticism onto the field, evidenced by a 78.3 (No. 28) QB Rating Allowed. Fuller will be haunted against Seattle this week, no matter where he lines up on the field.