We're back seeking out a number of players ready to emerge in Week 8. Let's focus on players in ideal situations facing high-upside scenarios in hopes of scooping them up at the perfect time based on advanced stats, metrics, and analytics player profiles.
Guys like Bennie Fowler, Jerick McKinnon and Aaron Jones have already been mined, and their owners have either already reaped the rewards, as is the case with McKinnon and Jones, or they're optimistically holding out that this is the week for their breakout hopefuls. Here are a few players to hinge your hopes on for Week 8 if you're still in search of some hidden upside.
Mohamed Sanu, WR, Falcons
Mohamed Sanu finds himself on this list, despite an already highly productive season in which he has produced 22 receptions for 228 yards and one touchdown. He has all the makings of a high-upside player posed for an eventual breakout, with a Snap Share of 77.8-percent (no. 52), and 34 targets over five games (6.8 targets per game).
If not for his 43.7-percent Snap Share that Sanu saw in his Week 4 injury game against the Bills, Sanu would have a Snap Share well over 80-percent, and would likely be averaging over seven targets per game. On a team that is averaging 36 pass attempts per game (no. 18), Sanu currently holds a 20.4-percent Target Share (no. 31), and has seen encouraging red zone usage, posting three red zone receptions (no. 20) on a 20-percent Red Zone Target Share (no. 32).
Mohamed Sanu is currently averaging 10.2 fantasy points per game, and is on pace to out produce the 81 targets (5.4 per game) he saw in 15 games last season. Sanu was 17th in the league in red zone receptions in 2016 with nine catches inside the 20, and he gets the Jets in Week 8, who are allowing 1.08 points above league average in fantasy points allowed to opposing wide receivers. He saw a season high 10 targets in Week 7 against the Patriots, and has twice landed inside the top-25 among fantasy wide receivers this season.
If you're looking for a high-floor wide receiver who plays in a prolific offense and is tethered to an efficient quarterback, Sanu is your guy. He's on pace to eclipse 100 targets this season, and is seeing sustainable red zone usage that should benefit his 6-foot-1, 211-pound frame.
Jamison Crowder, WR, Washington
Jamison Crowder saw his highest Snap Share of the season in Week 7 (98.3-percent), while Terrelle Pryor received a season-low 46.6-percent Snap Share, and his owner in one of my fantasy leagues decided to subsequently drop Crowder shortly after. You shouldn't care about my fantasy league, but it's a cautionary tale of mismanagement that PlayerProfiler.com readers need to avoid, as Crowder should continue to see expanded use on a team that is devoid of a rushing attack, and has attempted 37 or more passes in three of their six contests.
Not only is Jamison Crowder's Snap Share on the rise, but he also ran a season-high 41 routes last week, eclipsing his previous high of 31 routes back in Week 1. Whiles he's been far from productive this season, posting just 19 receptions for 149 yards and no scores, Crowder's potential breakout hinges on Pryor's continued fall out, while Washington looks to find a reliable target in the passing game beyond Jordan Reed.
Crowder has been the right play for Washington all season long. In 2016, Jamison Crowder saw 55.7-percent of his snaps in the slot (no. 5), and finished the season with 67 receptions for 847 yards and seven touchdowns on 99 targets. He was one of the most productive players at the wide receiver position last season, posting a +17.8 Production Premium (no. 15) while averaging 1.94 fantasy points per target (no. 17).
---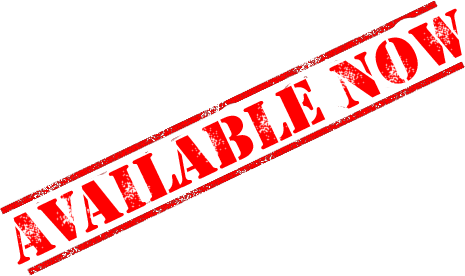 ---
With the hopes that Washington has awoken from their Jamison Crowder slumber, buy him while you can, and take advantage of those who have given up on one of the league's most efficient slot receivers.
Willie Snead, WR, Saints
Where the hell has Willie Snead gone? He returned from suspension only to suffer a hamstring injury, and has one reception for 11 yards on just three targets this season. The good news is, Snead is set to return in Week 8, and plays on a Saints offense that is 12th in the league in pass plays per game (38).
Snead was billed all offseason as the heir apparent to Brandin Cooks, after seeing a highly successful 2016 season in which he posted a 72/895/4 line on 104 targets (no. 37), a rather impressive feat for a player who was competing for looks with the likes of Brandin Cooks and Michael Thomas.
Last season, Snead was on the verge of a top-25 fantasy season for wide receivers, finishing 27th in the league with 12.8 Fantasy Points Per Game, and has a chance to return to similar status for the remainder of the season now that he's healthy. Snead operated out of the slot on 42.7-percent of his snaps last season (no. 16), a spot that has currently been occupied by Brandon Coleman and his 47.3-percent Slot Rate (no. 17), only Coleman has provided limited production thus far, with just 12 receptions for 191 yards on 18 targets (3.0 targets per game).
Snead should easily replace Coleman in Week 8 once he returns to the lineup, and is a favorite to lead the team in targets, as he is now a threat to Michael Thomas' 9.0 targets per game.
Jordan Taylor, WR, Broncos
Let's go deep for a brief moment. Emmanuel Sanders is nursing an ankle sprain, missed Week 7 and has yet to practice for this week's matchup against the Chiefs, who are allowing 8.68 fantasy points above league average to opposing wide receivers. Enter 6-foot-5, 204-pound wide receiver Jordan Taylor, who has shown red zone potential, and saw a career-high 74.1-percent Snap Share in Week 7 during Sanders' absence.
Despite only being targeted twice, Taylor participated in 30 routes, and has a chance to turn into a Week 8 sleeper against the Chiefs. He has a 98.7 Speed Score (64th-percentile) and a 10.19 Catch Radius (81st-percentile), and looks to be in line for another high Snap Share this week with Sanders expected to miss yet another game.
This pick isn't for the faint of heart, but Jordan Taylor is there for you if you need him.