With the 2018 Rookie Draft soon approaching, 2017's winless Browns have a dozen picks including two in the first round at number one and number four.  And with replacement level Isaiah Crowell most likely walking in free agency, the Browns will also need a running back. Logic would suggest they should take Penn State running back Saquon Barkley at number one.   Barkley is considered not only the best running back in this class, but has been touted by many NFL draft analysts to be the best overall player in the whole draft period. Cleveland should buck the trend and not pick Barkley whether it be the first or fourth pick.
Missing College Dominance
While 2017 turned out to be a great year for drafting running backs, 2018 looks to be as formidable.  Therefore, the Browns can afford to wait until the second round or later to replace Crowell. Saquon Barkley does look electric and could impress at the upcoming NFL Scouting Combine. Barkley's 32.2-percent (70th percentile) College Dominator Rating, a running back's total team yards and touchdowns in college, indicates he is far from the exceptional prospect that his frequent top-5 mock draft position suggests.
Let's compare Barkley's College Dominator Rating to some of the more productive bell cow running backs over the last few years currently playing in the NFL.
Barkley was less productive in college than everyone on the list and apart from Todd Gurley, it isn't even close. Ezekiel Elliot, Todd Gurley, and Melvin Gordon all went in the first round but none them went as a first pick.  Le'Veon Bell, who has been the most productive back on average in the last three years, and whose College Dominator Rating is miles ahead of Barkley's, did not get drafted until the mid-second round. Another dominant player, David Johnson, did not get drafted later in the third round.
Strong RB Draft Class Opportunity Cost
Now compare Barkley's College Dominator with a few other rookie running backs who will be in the 2018 NFL Draft.
There are at least seven other running backs in the draft that have a higher College Dominator than Barkley.  Rashaad Penny, who is around the same size as Barkley, exuded utter dominance at San Diego State and probably won't go until the third round.  Even Ito Smith was more dominant in college despite not getting an invite to the combine. It is interesting to note that Derrius Guice, who equaled Barkley's College Dominator Rating, is probably the only other possible first round selection in this year's draft. Go figure. Of course there is no telling how good or bad Saquon Barkley will be as an NFL running back, but based on his college production, he is not worth taking in the top spot of the draft or even the fourth overall pick.
Feed Duke Johnson
Even though Isaiah Crowell will probably not be a Brown in 2018, to land a first-round running back to take his place is not necessary. They still have Duke Johnson, one of the most prolific pass catching running backs in the NFL.  Since entering the league three years ago, Johnson has never been worse than sixth best for targets.  Last year he was the fourth most targeted running back in the passing game.
Speaking of college dominance, Johnson was more dominant than Barkley, evidenced by a 33.0-percent College Dominator Rating (73rd-percentile) at the University of Miami. Although Cleveland has never really given him the opportunity to be the lead back, Johnson averaged 6.7 yards per carry compared to Barkley's 5.7 – a significant difference. And if we compare number of yards in their final junior years respectively Duke Johnson dominated Barkley again, carrying the ball 25 more times, and gaining almost 400 yards more.  The area that Barkley dominated was in the receiving game, the area that Johnson has excelled in at the professional level.  Therefore, why would Cleveland go out and get a running back who basically has the same skills set as Johnson?
Cleveland should not draft Barkley and waste a first round draft pick on a running back.  What they should do is give Duke Johnson the rock and give him his chance to prove himself once and for all as a feature back. In addition to proving himself as one of the best third-down passing backs in the NFL, when Johnson  has been called upon to take handoffs, he has delivered.
In 2017, Johnson averaged 4.2 yards per carry, a better average than established bell cows.  He bested Ezekiel Elliot who averaged 4.1, Le'Veon Bell who averaged 4.0, LeSean McCoy who averaged 4.0, and Melvin Gordon who averaged 3.9 per carry. According to Player Profiler, Johnson is the twelfth best at Run Blocking Efficiency, therefore he is a guy that can stay on the field. However, the most impressive metric that proves Johnson would be a three-down back is his Juke Rate, which measures a running back's on-field elusiveness and tackle-breaking power by dividing the total number of evaded tackles by the total number of touches.  In 2016, Johnson posted the second best Juke Rate amongst running backs and had the fourth best Juke Rate in 2017, demonstrating that his elusiveness and ability to break tackles is no fluke.  Basically when Duke Johnson gets the ball, he is hard to take down, thus having the ability to gain more yards. Would it not make sense to give one of the most elusive backs the ball more?
Save A Pretty Penny
If Duke Johnson is unable to sustain primary back touches, Rashaad Penny is the ideal contingency plan.  And since the 2018 rookie running back class is deep and full of many backs who dominated in college, the Browns can wait until the third round or later to draft one. If the Browns concentrate on drafting defensive players and perhaps get an offensive guard or tackle to boost their line in the first two rounds with a total of four picks, then drafting a running back in the third round makes sense.  As discussed earlier, the most dominant running back in the draft is Penny and it's not particularly close.
---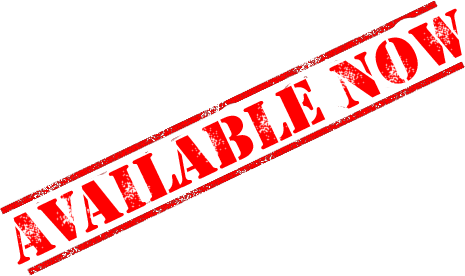 ---
And the best thing for the Browns is he will most likely be available at the beginning of the third round. To say he was productive is an understatement. At San Diego State, he represented over 50-percent of their offensive production last year.  In 2017, he rushed for 2248 yards at 7.8 yards per carry. The only running back currently in the NFL that has equaled Penny's 98th-percentile College Dominator is Christian McCaffery, who lacks the size of Penny. Can you imagine two elusive, productive and complete running backs in the same time in Cleveland? One would have to go back to 1985, where both Earnest Byner and Kevin Mack each had over 1000 yards rushing for the Browns.  In 1984, the Browns drafted Byner in the tenth round as their 280th overall pick; Mack was drafted in the NFL Supplemental Draft of USFL and CFL Players.
It has been proven time and time again that good running backs don't need to go in the first round.  Duke Johnson and Rashaad Penny would be the one-two-punch in Cleveland – two guys that can both run and catch as well as dominate.  This is a tandem that is more exciting than Devonta Freeman and Tevin Coleman in Atlanta.  This is a tandem that could be as evasive as Cleveland evading the temptation of drafting Saquon Barkley in the first round.
Conclusion
There is no denying that Saquon Barkley was amazing in college but he was not dominant enough for the Cleveland Browns to take in the first round.  It would be better for them to pass on Barkley in order to strengthen their defensive and offensive line, as well as grab top players in the secondary which they desperately need.  After doing this in the first two rounds, then they can dive in and take Rashaad Penny, the most dominant and undervalued  running back, in the third round of the draft to form a partnership with Duke Johnson that will dominate for years to come.