Every season, fantasy gamers chase upside by projecting certain players assume alpha dog status at the expense of their teammates. For seasons, including 2018, this happened with Demaryius Thomas and Emmanuel Sanders. It also happens with unknown players in an offense, like Corey Davis' recent elevation over Rishard Matthews. However, the advanced stats, metrics, and analytics show a number of teammates should to outproduce their higher ADP counterparts.
Corey Davis vs. Rishard Matthews: Advantage Matthews
Since leaving Miami in 2016, Rishard Matthews has stepped in as the Titans' number two pass catcher. After the Titans drafted Corey Davis with the fourth overall pick, many saw Matthews taking a step back in 2017. However, Matthews narrowly edged out Davis in target share with 19.8-percent compared to Davis' 19.3-percent. The players were also used in similar ways with Matthews recording a 12.1 average target distance compared to Davis' 11.8 average target distance. Despite similar usage, Matthews far outproduced Davis with a Target Premium of +22.4-percent compared to Davis' -33.0-percent Target Premium.
A quarterback known for spreading around the ball, Marcus Mariota has never targeted a pass catcher more than 26-percent of the time. Also, each of the last three seasons, Delanie Walker led the Titans in target share over the receivers. With only eleven teams in the NFL having two receivers over a 20-percent target share, Corey Davis looks to be a stretch at his current ADP of 7.02. Rishard Matthews should see similar volume at a much lower ADP of 12.08.
Tyreek Hill vs. Sammy Watkins: Advantage Watkins
With Sammy Watkins and Tyreek Hill now in Kansas City, Hill could struggle to live up to his breakout 2017. Particularly efficient, Hill is due for negative regression after all of his last 13 touchdowns came from outside of 30 yards. In 2017 only four of Hill's 105 targets came in the red zone (5.6-percent red zone target share). Watkins saw more diverse usage, with ten of his 70 targets coming in the red zone (12.8-percent red zone target share). The Chiefs have reportedly moved Watkins all over the field, which should allow him to improve on his 70 targets from a season ago and see more red-zone usage than Hill again this season. To make matters worse, Travis Kelce will remain a focal point in the Chiefs offense after leading the Chiefs in target share over Tyreek Hill by a mark of target 24.7-percent, to 21.3-percent last season. Moreover, only eleven teams saw two pass-catchers eclipse a 20-percent target share in 2017, and no teams had three above the 20-percent mark.
Despite a mere 14-percent target share last season, the Chiefs paid Sammy Watkins like a number one receiver in the NFL. In a strong free agent class, Watkins signed a 3-year contract for $48 million dollars, with $30 million guaranteed. Per Spotrac, Watkins ranks as the fourth highest paid receiver in the NFL based on average annual salary. With Watkins likely to improve on his 70 targets from a season ago, Hill and Kelce could see a decrease in volume in 2018. This should lead to Watkins returning value at ADP 6.05 over Hill and Kelce at 3.07 and 3.08 each.
Demaryius Thomas v. Emmanuel Sanders: Advantage Sanders
After playing together for four years, this could be the year Emmanuel Sanders finally outproduces Demaryius Thomas in Denver. Since 2014, Thomas' targets have declined each season. In 2016 Sanders recorded only seven fewer targets than Thomas. The following year Sanders and Thomas were neck-in-neck for targets with 42 and 44 respectively before Sanders sustained a Week 5 ankle injury that derailed his season.
Aside from decreasing targets, the changing of guard may have already started for Demaryius Thomas, with the Broncos selecting Courtland Sutton in the second round. In 2019 the Broncos can save $14 million by cutting Thomas. For this season, Demaryius projects to play outside with Emmanuel Sanders, with Sanders kicking inside for Sutton in three receiver sets. Emmanuel Sanders could also benefit from increased slot usage after new quarterback Case Keenum showed an affinity for slot receiver Adam Thielen. Last season he targeted Thielen on a league leading 25-percent of his slot routes. With Demaryius Thomas' ADP climbing to 4.12, Sanders provides greater value with ADP of 7.11.
Brandin Cooks vs. Robert Woods: Advantage Woods
Now on his third team in as many years, Brandin Cooks projects to enter the Sammy Watkins role in the Ram's offense from a season ago. In that role last season, Watkins fell to fourth on the Rams in targets (70) behind Cooper Kupp (94), Todd Gurley (87) and Robert Woods (85). While he has more time to integrate with Goff in the Rams' offense than Watkins did, Brandin Cooks brings his own risks. Since his breakout 2015 season, he has seen decreasing targets, receptions, receiving yardage, and touchdowns each season.
---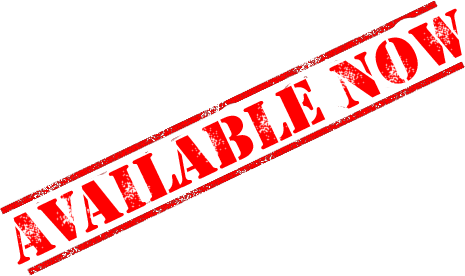 ---
Like Sammy Watkins, his fit in the Los Angeles offense remains a concern. Last season Jared Goff ranked 19th in Pass Attempt Distance. This short area passing suits the skill sets of Todd Gurley, Robert Woods, and Cooper Kupp who recorded average target distances of 1.1, 10.8, and 9.5 respectively in 2017. Conversely, Brandin Cooks recorded an ADOT of 15.4 in 2017, much closer to Watkins' 14.4 mark. In a conservative passing attack, it may be difficult for Cooks to pay off his 5.03 ADP. Instead, targeting the proven chemistry of Woods at 9.02 should provide value in fantasy drafts.
Allen Robinson vs. Anthony Miller: Advantage Miller
After losing his entire 2017 campaign to a torn ACL, the Bears made Allen Robinson the tenth highest paid receiver in a completely overhauled receiving corps. However, the Bears added additional competition by trading up to draft Anthony Miller in the second round of the NFL Draft. The Bears showed confidence in Anthony Miller out of the gate by trading up to select him. Miller proved to be a quick-footed, route technician at Memphis, with a 128.8 Burst Score (85th-percentile) and a 10.91 Agility Score (83rd-percentile). Second year quarterback, Mitch Trubisky excelled on throws to the middle of the field, recording a 105-passer rating in that zone. Expected to play out of the slot, Miller closely compares to former slot maven Victor Cruz.
While Robinson certainly will see plenty of opportunity, he has not shown efficiency or health in the recent past. While he is expected to be ready for training camp, Robinson has yet to participate in anything but individual drills. To make matters worse, Robinson regressed heavily after a breakout 2015 season. In 2016, Robinson managed a mere 73 grabs for 833 yards, despite receiving 150 targets. With the biggest ADP gap on this list, Allen Robinson's 4.10 ADP is just too steep when Anthony Miller can be drafted outside of the top 180.