Week 11 will be remembered for Myles Garrett's meltdown. Focusing on fantasy, Derrius Guice scored a receiving touchdown, Jameis Winston threw four interceptions despite targeting the tight end position 14 times and Marlon Mack broke his hand. With the playoffs approaching, this can be the week that a waiver add changes a team's fate. These are the players to target based on their advanced stats and metrics profiles.
Darrel Williams, RB, Chiefs
Darrel Williams may set the record for most mentioned player in this article. He currently has the inside track on being the last running back standing in Kansas City. LeSean McCoy is also healthy, but his usage has dwindled as the season has grinded on. In Week 11, McCoy saw seven rush attempts to 11 for Williams.
---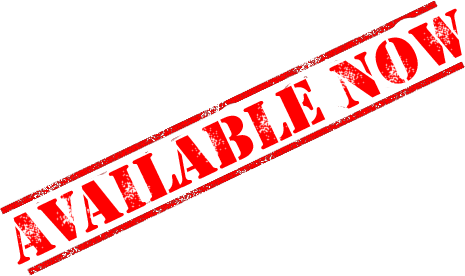 ---
News has not yet broken on the severity of Damien Williams' rib injury. Any absence would benefit Darrel, whose performances this year have been satisfactory. He owns a +30.7 (No. 6 among qualified running backs) Production Premium and averages 1.20 (No. 16) Fantasy Points Per Opportunity. Every other running back that has been inserted into this system has done fine. Darrel threatens to repeat the late season run that Damien made last year.
Ryan Nall, RB, Bears
David Montgomery was a game-time decision in Chicago's Week 11 game, still recovering from an ankle injury. If the ankle continues to trouble him, the Bears will have to dig a little deeper into their depth chart. Down in those depths waits Ryan Nall.
Nall was productive at Oregon State, posting a 37.4-percent (85th-percentile) College Dominator Rating. His 4.58 (54th-percentile) speed isn't exciting on its own. When his 234-pound, 6-2 frame is considered, it makes for a 106.4 (84th-percentile) Speed Score. While Nall may look the part of a grinder, his 10.2-percent (75th-percentile) College Target Share shows bellcow potential. The team is clearly invested in Montgomery, but if he is unavailable and Nall is given a chance to flash, his value can make a huge jump. 
Nyheim Hines, RB, Colts
The Indianapolis backfield will split in Marlon Mack's absence. Jordan Wilkins and Jonathan Williams will both get work, but will be largely touchdown dependent and won't see enough volume for them to be great bets. This week on the goal line, the Colts even went so far as to hand the ball off to Quenton Nelson. Rather than banking on touchdown luck, the smarter play is to acquire the player who will be most involved in the passing game.
Nyheim Hines has more upside than simply passing game work. When Mack was out in 2018, the workload found it's way to Hines. By Week 5, the last week of Mack's absence, Hines had captured a 72.7-percent share of the backfield opportunity. If any member of the Colts running back room will become the workhorse, it will be him. 
Patrick Laird, RB, Dolphins
There neither is, nor ever was any chance that Kalen Ballage would hold on to the volume in the Miami backfield. Myles Gaskin was my pick to emerge but Ballage has blocked his way, a red flag if there ever was one. Patrick Laird, however, has managed to offer a distinct enough skill set to see usage. While he was given only one carry, he caught all six of his targets in Week 11.
Laird is an interesting prospect. He is lighter than the ideal running back at only 205-pounds, but that didn't keep him from rushing the ball 223 times in his final year at California. He also added 51 receptions. No other running back at California made it to 40 carries that year. Laird is not the athlete that a Phillip Lindsay is, but he does have an 11.04 (87th-percentile) Agility Score. All of Miami's running backs have been limited by the size and scope of the 2019 Dolphins offense. Laird is still an interesting add in the hopes that the team moves on from Ballage.
Bo Scarbrough, RB, Lions
It shouldn't be a surprise that the same head coach that wanted LeGarrette Blount on his roster would go out and sign Bo Scarbrough. He took 14 of the team's 20 running back carries an average of 3.9 yards downfield. However, he was completely uninvolved in the passing game.
Scarbrough is one of the many Alabama-based non-backfield-dominating running backs that litter the NFL. This Week 11 game, 55 yards and a score, is likely his ceiling. He is more athletic than your average 230-pound back. Unfortunately, he lacks the passing game versatility that a Ryan Nall brings to the party. 
Gus Edwards, RB, Ravens
The Raven's are a runaway train, and Gus Edwards is a beneficiary. He compiled over 100 rushing yards in Week 11. Strangely, despite the fact that his team was in an extremely positive Game Script, Edwards toted the ball only eight times. Light as it was, that workload still trailed Mark Ingram by only five carries.
Edwards was by far the most efficient rusher on the team in Week 11. He has maximized his opportunities this year, owning a 32.8-percent (No. 4) Juke Rate. Compared to Ingram, Edwards sees a considerably higher portion of his carries against a light defensive front, with a 63.5-percent (No. 8) Light Front Carry Rate. That type of usage should continue to lead to efficient production. For a playoff-bound team, Edwards represents not only a player that can shift the competitive landscape of a league with an injury to Ingram, but also a player who has a floor of production should injuries pile up. 
Deebo Samuel, WR, 49ers
Deebo Samuel should be 100-percent rostered, and he is not even close to that. It may be that Emmanuel Sanders is not completely healthy, and George Kittle being out indefinitely left the offense needing options, but none of that guaranteed Samuel anything. He earned this volume.
It will be more difficult when he's not facing the Cardinals and when he shares the field with Kittle. Still, a performance like this, eight receptions for 134 yards, is a big flashing buy signal in dynasty leagues. He will be inconsistent, like most rookie wide receivers are. Make no mistake about it, the future is bright for Deebo. 
Scott Miller, WR, Buccaneers
Scott Miller is what we hoped Justin Watson would be. Miller is currently only picking up the scraps of the wide receiver snaps that are available, but has been targeted in his limited action. His 16.5-percent Hog Rate is a signal that we love to see from a player who's role has room to expand.
Miller is not going to make his way past Mike Evans or Chris Godwin on the depth chart. Cameron Brate, on the other hand, is a surmountable obstacle. Miller's current cost of nothing leaves a lot of room for profit in an offense that has little choice but to boat race opponents with the passing attack. He is a great add in dynasty leagues in hopes that an end-of-year hype train can propel his value upward.
Kelvin Harmon, WR, Washington
Dwayne Haskins needs receivers. Terry McLaurin's red-hot start has cooled off, and Kelvin Harmon is in the right place at the right time. Harmon's snaps have been trending up sharply since Week 8. Last week, he set season-highs in leading the team with six targets and five receptions.
Paul Richardson being out with a hamstring injury undoubtedly contributed to Harmon's usage. It's still worth noting that Richardson himself hasn't been targeted six times since Haskins took over. Harmon may have found the sliver of opportunity he needed to show the NFL what he's capable of. 
Cameron Brate, TE, Buccaneers
Cameron Brate led Week 11 tight ends in not only Air Yards, but also targets with 14. We can't pretend to understand what's happening with the tight end situation in Tampa, but it may not matter why it's happening if Brate continues to see this usage. The O.J. Howard experiment looks to have ended. Bruce Arians is a well-documented champion of the vertical passing game, diverting targets from tight ends to wide receivers, but Jameis Winston is a champion of the interception. It would make for a tighter narrative if in this game where Brate was pummeled with volume, Winston threw fewer than four interceptions, but he did not.
This level of volume at the tight end position is not ignorable. Exactly three other tight ends have been targeted 14 or more times in a single game this season, and no tight end has had multiple games with that number of targets. It may be the high water mark on the season for Brate, but tight end streamers playing the likes of Ross Dwelley, and now needing the next guy, could do worse.