Every year, free agency results in winners and losers heading into the subsequent season. With a particularly active free agency period, this season remains much of the same. However, while many focus on the major signings, a few key incumbents benefited from attrition at their position. While the NFL Draft can still shift the values of these players, here are a few incumbents benefiting from movement during free agency.
Darrell Henderson – Los Angeles Rams
Strapped for cash, the Los Angeles Rams cut Todd Gurley after signing him to a mega-deal two seasons ago. Mind-boggling at the time, the Rams dedicated him $45 million in guaranteed money. With Gurley now released, the Rams eat $20 million in dead cap, while saving only $10 million overall. Emerging from this turmoil, second-year pro Darrell Henderson is the primary beneficiary.
Taken at Pick No. 70 in the third round, the Rams traded up to select Henderson in the 2019 NFL Draft. While he logged only 39 carries for 147 rushing yards as a rookie, the talent remains intact. Coming out of Memphis, Henderson averaged 8.9 (98th-percentile among qualified running backs) yards per carry, with a 33.9-percent (78th-percentile) College Dominator Rating. Standing 5-8, 208-pounds, he also ran a 4.49 (80th-percentile) 40-yard dash, equating to a 102.4 (71st-percentile) Speed Score.
The Rams have neither the cap space nor the draft capital to add a runner of consequence this offseason. Through repeated roster mismanagement, they sit with just over $13 million in available cap space. After repeatedly trading up, they possess only six selections in the upcoming draft. Making matters worse, the team must wait until pick No. 52 to make their first selection. With little competition on the roster and a small chance they add a running back of consequence, Henderson is a major offseason winner heading into 2020.
Will Fuller – Houston Texans
Another player benefiting from a blundering general manager, Will Fuller is the new alpha wide receiver in Houston. Kicking off free agency, Bill O'Brien traded away DeAndre Hopkins in what some consider the worst trade in NFL history. However, Hopkins' departure opens up 150 extra targets for the incumbent pass catchers on the team. Now the only proven commodity in town, Fuller stands to benefit from the trade.
While Fuller presents an ongoing injury risk, he performs consistently when on the field. Despite playing only 11 games in 2019, he still recorded impressive numbers. Seeing 71 targets, he posted 49 receptions for 670 yards and three touchdowns. Digging deeper, his 9.4 yards per target ranked No. 18 among wide receivers. This efficiency transcends seasons, with Fuller also posting 11.2 (No. 3) yards per target in 2018. He also benefits from continued play with Deshaun Watson, who contributed to his 7.6 (No. 4) Target Quality Rating this past year.
Similar to Henderson, Fuller also looks to benefit from his team's offseason mistakes. Houston holds nearly $39 million in available cap dollars, but the available free agent wide receivers leave room for improvement. At this moment, Robby Anderson is the top available receiver and his skill-set mirrors Fuller's. As for the NFL Draft, Houston also lacks draft capital. Due to repeated trades, Houston does not pick until No. 57 overall, potentially preventing them from nabbing a valuable pass catcher early.
Miles Sanders – Philadelphia Eagles
Blooming late in his rookie season, Miles Sanders showed he could shoulder a full workload after Jordan Howard suffered a multi-week shoulder injury. With Howard signing in Miami, Sanders again should receive a full workload in Philadelphia's backfield.
A second-round rookie from Penn State, Sanders saw at least 15 carries per game from Week 12 on (excluding Week 17). While he ceded work to Boston Scott, he still averaged 23.3 touches per game in this span. When looking at the entire NFL, only four running backs averaged more touches over that timeframe. Sanders showed explosiveness as a pass catcher, reeling in 50 catches for 507 yards over the course of the season. He also performed well from an efficiency perspective, posting a 32.8-percent (No. 5) Juke Rate.
Unlike Los Angeles and Houston, Philadelphia possesses the requisite assets to acquire a complimentary back if they choose. The Eagles possess nearly $25 million in available cap space, with six draft picks inside the top four rounds. They spent second-round draft capital on Sanders last season, making a late round selection more likely for depth purposes. At this moment, he is among free agency's biggest incumbent winners.
Ian Thomas – Carolina Panthers
An overlooked winner of free agency, Ian Thomas fits the mold of a breakout candidate at the tight end position. Amid much roster shuffling, Greg Olsen quietly took his talents to Seattle. After spending two seasons backing up Olsen, Thomas finally looks ready to assume starting tight end duties in Carolina.
Positively for Carolina, Thomas played a near every-down role at various points in his career, due to Olsen injuries. In Weeks 14 and 15 last year, he played 98-percent of Carolina's snaps, recording seven catches, 80 receiving yards, and a score. Looking back to 2018, he played an every-down role for much of the season with Olsen suffering through multiple foot injuries. In that season, Thomas posted a 1.69 Target Separation mark, which ranked No. 7 among tight ends.
---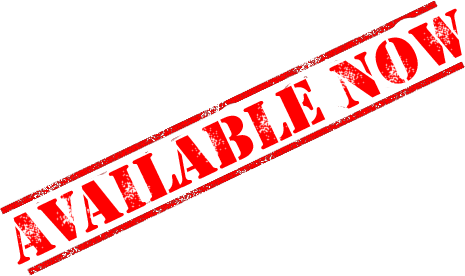 ---
Looking to 2020, the Panthers are likely to stick with Thomas as their starting tight end, with only about $5 million in available cap space. The incoming rookie tight end class looks weaker than most seasons. Adding to Thomas' intrigue, Carolina also signed Teddy Bridgewater as their starting quarterback this off-season. While Bridgewater proved productive in limited game action with the Saints last season, he only averaged 6.0 yards per attempt. With an affinity for short passes, Thomas will benefit as an intermediate weapon in Carolina's pass game. He is another incumbent beneficiary of NFL free agency with Olsen out of the picture.