No one is selling you JuJu Smith-Schuster in dynasty for a discount because of one bad season. There was no one knocking at your door when you put Andy Isabella on the block after that one game when a defensive back lost him in the fray and he scored on one of his nine catches on the season. Buying low and selling high rarely works. Even though you might be the only player in your league using PlayerProfiler, your opponents aren't idiots. Grow up, take some risks, and buy high or sell low.
Buy High
Miles Sanders, RB, Philadelphia Eagles
The Miles Sanders profile looks like that of a bell-cow running back. He stands at 5-11 and weighs 211-pounds, but still runs a 4.49 (80th-percentile among qualified running backs) 40-Yard Dash. That gives him a 103.8 (75th-percentile) Speed Score. He also added an 8.4-percent (63rd-percentile) Target Share while at Penn State and an above-average 5.8 (62nd-percentile) Yards per Carry mark.
Then, as a rookie, Sanders backed up that three-down profile with 818 (No. 20) rushing yards and 509 (No. 7) receiving yards.
Since 1965, there are only 8 RBs to record >725 rushing and >500 receiving yards as a rookie. They are:

Miles Sanders, 2019
Saquon Barkley, 2018
Alvin Kamara, 2017
Edgerrin James, 1999
Marshall Faulk, 1994
Herschel Walker, 1986
Billy Sims, 1980
Gale Sayers, 1965

/end of list

— Scott Barrett (@ScottBarrettDFB) August 12, 2020
Sanders is dealing with a hamstring injury but will be announced as active for Week 1. That will return his price to the mid-first-round, back where he was late in the summer. Buy him then, buy him now, buy him high, just get Sanders before he turns from a prospective top-five fantasy back to the real deal.
If you picked Joe Mixon or Michael Thomas before Sanders in a draft, this is your last chance to make an even swap and redeem yourself.
James Robinson, RB, Jacksonville Jaguars
James Robinson won't cost much to acquire, but it's worth throwing out an offer to the lucky soul who picked him up and might be willing to take a quick profit. His competition for carries early in the year is going to be nonexistent. Ryquell Armstead is on his second stint on the reserve/COVID-19 list and Jags head coach Doug Marrone said it "will be a while" before he is ready to play. Devine Ozigbo peaked at 155 carries in college and then did not see a single carry with Jacksonville through 15 games last year. Chris Thompson and Dare Ogunbowale both profile purely as pass-catchers.
Robinson, on the other hand, has the trappings of a workhorse back between the tackles.
The Jaguars won't win many games, but that didn't stop them from giving Leonard Fournette 265 (No. 7) carries last year. Even if they run the ball less because of negative Game Scripts, Robinson could see a Derrick Henry-level Opportunity Share for the first few weeks. They have no one else to run the ball with. Give Robinson and his 89th-percentile athleticism a backfield to himself and he has RB2 upside to start the year. He might be able to be acquired for a final pick you made.
Sell Low
Cam Akers, RB, LA Rams
Sean McVay has said throughout this offseason that he plans on operating a backfield by committee. If that was the only reason to fade him, it would be a weak argument. However, the team has the setup to play a committee with reasonable success. Malcolm Brown finished second on the team with 16 (No. 48) Red Zone Touches. He scored five times on those carries and was the backup red zone back behind Gurley. Darrell Henderson busted as a rookie, but he was an electric back coming out of Memphis.
As a running back, Henderson averaged 12.3 yards per target in his final collegiate season. He also posted 8.9 (98th-percentile) yards per carry, one of the highest marks in the PlayerProfiler database. In a year without an offseason, it shouldn't be a surprise to see one of the best systems for running backs value experience and get multiple players involved.
---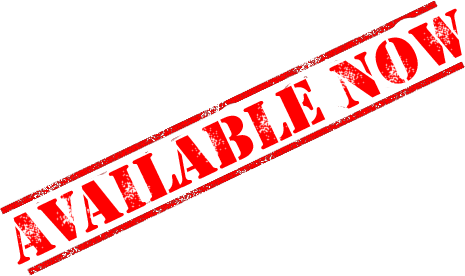 ---
Akers can lead the team in carries and fall behind at least one back in fantasy points because all of his touches are coming between the 20s. It's possible that he breaks out in the middle of the season. However, the negative buzz around him is enough to look for a trade if there's interest.
Mike Williams, WR, LA Chargers
Mike Williams is questionable for Week 1 with a shoulder injury and reports at the end of camp indicated that the Chargers were preparing to be without him for most of September. Now he's set to be a game-time decision for Week 1 and will almost certainly not be completely healthy if he does suit up. This is on top of him already entering a worse situation that played in last year, now having Tyrod Taylor as his quarterback.
Over Taylor's career, only 21-percent of his passes have gone 15 yards downfield. He also averages slightly more than 6.5 rush attempts per game. Those carries appear out of nowhere. They're converted dropbacks, meaning Taylor essentially steals 6.5 targets per game from his own receivers.
The downside is mounting for Williams. Feel free to abandon ship and try to get a high-upside flyer such as James Washington or John Ross for him at this point.