No one was selling D.K. Metcalf because of one quiet week (I'm switching Metcalf and Tyler Lockett's names in the first sentence every two weeks until further notice). There won't be a single offer for Richie James after you put him on the block. Buying low and selling high rarely works. Even though you might be the only player in your league using PlayerProfiler, your opponents aren't idiots. Grow up, take some risks, and buy high or sell low.
Buy High
Rex Burkhead, RB, New England Patriots
As we move past trade deadlines, I'll try to throw in a buy high every week that can be had as a free agent in a number of leagues. Rex Burkhead is the first of those players. He has split the pass-catching role in New England with James White in recent weeks.
Burkhead (Weeks 7-10): 32 routes, 13 targets
White (Weeks 7-10): 30 routes, 12 targets
Unlike White, Burkhead also has a split of the ground game with Damien Harris.
Burkhead (Weeks 7-10): 38 carries
Harris (Weeks 7-10): 62 carries
Burkhead isn't in the best of both worlds, but he exists in both worlds and that's more than most running backs can say. He has also been fairly efficient by a number of metrics. Burkhead is top-10 among qualified running backs with 1.82 (No. 9) Yards per Route Run (1.82) and 8.1 (No. 8) Yards per Reception. He also has a +21.3 (No. 15) Production Premium with a +15.7 (No. 5) Expected Point Added mark. Burkhead is a solid filler for injury-ravaged squads and teams facing the final rounds of bye weeks. He also has upside if either White or Harris misses time.
Michael Pittman, WR, Indianapolis Colts
Michael Pittman broke out in Week 10 with 101 yards on seven receptions. His college profile indicates that he will keep breaking out all over the place. Pittman missed time early in the season while recovering from a calf surgery. In his absence, no other Colts receiver managed to top a 16.0-percent Dominator Rating. That means the Colts offense is loaded with receivers who are outside the top-75 in Dominator Rating and cannot be the driving force of an offense.
Pittman's college profile suggests he can be the focal point of the Colts passing attack. He posted an above-average College Dominator Rating and is a supreme athlete. His 112.1 SPARQ-x score is in the 73rd-percentile. If there is a second-round pick to be buying on in Indianapolis, it's Pittman.
Sell Low
Jerick McKinnon, RB, San Francisco 49ers
Jerick McKinnon rushed 18 times last week, so he could be argued to be at a high in his fantasy value. However, going for 46 yards on 21 opportunities is abysmal. That performance encapsulated his entire year. He's outside the top-30 in Juke Rate, Yards per Touch, True Yards per Carry, and most other important metrics. The 49ers have also shown a general reluctance to get him the ball frequently.
---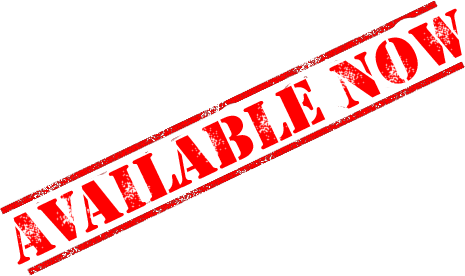 ---
When practice squad player Jeff Wilson was on the roster with McKinnon, Kyle Shanahan chose to split the work between them. With Raheem Mostert supposedly on track to return next week, McKinnon will likely continue to be efficient, but on less volume.
Leonard Fournette, RB, Tampa Bay Buccaneers
It turns out getting the ball is a crucial part of being a useful fantasy back. Leonard Fournette has three games with 15 or more touches. He was the RB4 and the RB14 in two of them. Fournette has no other top-24 games because he has less than a dozen touches in a majority of them. On top of rarely seeing enough work to be fantasy-relevant, it's difficult to imagine him doing much if he does usurp Ronald Jones for the leading role in Tampa Bay.
Outside of a top-15 Breakaway Run Rate, Fournette has looked like a replacement-level plodder:
Jones has the edge in all of those metrics outside of Production Premium. Fournette has some semblance of PPR value with 4.3 targets per game but he's essentially tall Jamaal Williams at this point.