As we climb to the middle part of the fantasy football regular season, the playoff picture begins to take form looking at the advanced stats, metrics, and analytics player profiles. Those mid-season clashes with division rivals mean much more than just bragging rights. Winning and losing against division opponents can be the determinant between a playoff caliber team and mediocrity. Here are a handful of locks and traps to help fantasy football enthusiasts win week 6 match-ups.
Locks
Marshawn Lynch vs Los Angeles Chargers
Marshawn Lynch has been relatively quiet since returning to the league this season. He currently ranks outside of the top 20 running backs in carries, rushing yards, and Snap Share. He has looked more like a role player for the Raiders than a true difference maker. Lynch does have a great opportunity to restart his season this week against the LA Chargers.
The Chargers are currently allowing +2.82 Points above the mean (No. 9) to running backs. The Raiders are also likely to implement a run heavy game plan this week to help protect Derek Carr in his first game back from injury. A run heavy game plan against the team that has allowed the most rushing yards in the league is optimal for Lynch to have a renaissance "Beast Mode" game.
 Mark Ingram vs Detroit Lions
Mark Ingram received a decent bump in his fantasy stock when the Saints traded away Adrian Peterson this week. While Peterson wasn't cutting too deeply into Ingram's snaps, his departure leaves Ingram as the uncontested ruler of the Saints backfield on early downs, making it much easier to click start next to his name when setting your lineup.
---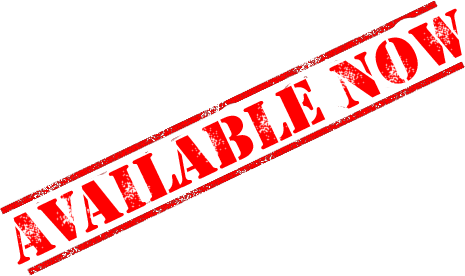 ---
This week against Detroit, Mark Ingram is set up nicely for success. Ingram already has a good run blocking unit paving the way, with the Saints offensive line at a 97.0 Run Blocking Efficiency (No.6). They will be facing a Detroit front seven that's missing a huge cog as defensive tackle Haloti Ngata was lost for the year. The Lions defense was already allowing +0.52 fantasy points allowed above the mean to running backs, and their first game without Ngata will only cause that number to go up.
Chris Hogan vs New York Jets
Chris Hogan looks to continue his blazing start to this season against the Jets on Sunday. Hogan is expected see the bulk of his coverage come from cornerback Buster Skrine, who Hogan matches up well against.
The greatest disparity between the two comes in the form of speed. Chris Hogan is a very fast player as noted by his 102.7 (76th Percentile) Speed Score. Compared to Buster Skrine, who's lack of speed is the most glaring weakness in his game as highlighted by an underwhelming 88.2 (28th Percentile) Speed Score. Hogan should be able to run circles around Skrine along the way to a monster fantasy outing. With Tom Brady targeting Hogan 6, 9 and 11 times in the last 3 games respectively, look for the Patriots to continue to take shots down the field in Hogan's direction come Sunday.
Pierre Garcon vs Washington
While it's unlikely that the 49ers will actually win against a superior Washington team, Pierre Garcon is ready to have a monster game against his former team. On paper, this matchup might not look super enticing. Washington is currently third in the league in total defense, allowing a -11.26 Fantasy Points Below the Mean to opposing wideouts, the second lowest mark in the league.
Garcon will benefit the most from the absence of Josh Norman, who is still recovering from a rib injury. This means Garcon will see the bulk of his coverage come from Bashaud Breeland. Breeland has put together a mediocre season thus far. He is currently allowing a passer rating of 90.8 when targeted, No. 41 among all corners and a total of 6.3 Fantasy Points Per game No. 17 among all corners. This is largely a result of defending team's No.2 options. However, a No.1 caliber receiver such as Garcon should turn in a very productive day.
Evan Engram vs Denver Broncos
While the loss of Odell Beckham and Brandon Marshall certainly spells doom for the Giants season, it also should bring increased optimism for Evan Engram fantasy owners. With Beckham, Marshall and Sterling Shepard all out against the Denver Broncos this week, Engram owners should expect him to be force fed targets.  Engram's week 6 competition for targets: Roger Lewis, Travis Rudolph and Tavarres King.  Point made.
Conveniently, the rock solid Denver defense has been relatively weak against tight ends this year. Denver has allowed +2.36 Points Above the Mean (No. 6) to opposing tight end. The high volume of targets that Engram is due for almost guarantees him a big night.
Traps
Doug Martin vs Arizona Cardinals
Nobody knows what to make of Doug Martin. After making a great season debut against the Patriots last week in a 14 touch 82 yard performance, some may consider him to be the every week starter that he was in 2015. However, Martin should meet more resistance this week against the Cardinals.
While the Cardinals haven't been spectacular on defense, they still rank No. 7 against the run according to FootballOutsiders.com DVOA. They also are allowing -4.58 fantasy points below the mean to opposing running backs, No. 30. Keep Martin on the bench this week.
Tarik Cohen vs. Baltimore Ravens
Tarik Cohen might be the one player on the Bears who wishes Mike Glennon was still their starting quarterback. In the first four games with Glennon under center, Cohen was trusted as the security blanket in the passing game, averaging 7.25 targets per game. When the Bears switched to Mitchell Trubisky last week, Cohen has just one target.
Cohen is the kind of player who needs targets to be productive. He's received more than seven carries in a game just once this season. Without plentiful targets in the passing game, he simply doesn't see the ball enough to produce. Keep Cohen on the bench until Trubisky proves he can utilize Cohen's undeniable talent.
Golden Tate vs New Orleans Saints
Sitting anyone against the Saints seems like a controversial call, but keep reading. The Saints defense has been playing particularly well in the last few weeks, specifically in the secondary. Golden Tate will most likely face coverage from Ken Crawley on Sunday, as the Saints stud rookie Marshon Lattimore will be covering Marvin Jones.
Crawley made his season debut in week 3 versus the Panthers, and it's no coincidence that the Saints defense flipped a switch that week, allowing 13 points against the Panthers followed by a shutout against the Dolphins. Crawley has quietly developed into one of the top corners in the league, allowing a Coverage Rating of +0.48, good for No. 5 among all cornerbacks, and has yet to be exposed throughout two games. Tate will find his normal production slowed down this week.
Demaryius Thomas vs New York Giants
While the Giants offense has been a disaster this season, their defense is still holding strong in some regards. Mike Evans performance in week four remains the only time this season where the Giants have allowed double digit fantasy points to a team's No. 1 receiver. Nothing is expected to change this week against Demaryius Thomas.
Demaryius Thomas has seen his production continue to decline this season. He has yet to finish among the top 20 wideouts in a single game, with his No. 25 finish against the Cowboys in week two being his highlight. While Thomas might be a better overall player than most wideouts on your roster, he has an awful matchup against Janoris Jenkins and a Giants defense that has allowed -8.46 fantasy points allowed below the mean (No. 28) to opposing wide receivers. Look towards your bench to find greater opportunities for production.
Antonio Gates vs Oakland Raiders
Antonio Gates has not aged well this season. In his quest to become one of the greatest TE's of all time, Gates has finished as a top 20 fantasy tight end just once. He has yet to post more than 3 catches and 30 receiving yards in a single game this season. The Chargers are also making an effort to target other players when they're in scoring position. Gates had a 27.5 percent Red Zone Target Share in 2016, compared to just 16.7-percent this season, making it harder for him to salvage poor fantasy outings with a touchdown.
The Raiders have been great against tight ends this year allowing -1.34 Points Below the Mean to opposing tight ends, No. 20. The struggling veteran is not likely to rebound this week against Oakland.