Bypassing the standard weekly DFS buy-low article, we take a different look at the fantasy landscape as we look into the future for players who have chances to far exceed weekly breakouts, and now have a chance for season-long sustainability based on advance stats, metrics, and analytics profiles.
We've seen their breakouts, watched over them closely since they burst onto the scene, and are now ready to identify these high-upside candidates. If you're looking for that player to plug in as a weekly starter for long-term fantasy success in 2017, you've come to the right place. Whether brought onto the scene by way of injury, or simply earning more opportunities because of their performance thus far, these soon to be mentioned players all have the chance to turn in a big season from Week 6 and beyond. Here are three bold predictions on players we love as we grind out the rest of the regular season.
BOLD: Aaron Jones Holds Off Ty Montgomery
We've now had nearly two full games to see what Aaron Jones is capable of in an Aaron Rodgers led offense, and the results are promising. Highly promising.
In his two games this season, Jones has logged a total of 32 carries for 174 yards and two touchdowns, while also adding a single reception for nine yards. The receptions for Jones are sure to increase for as long as Ty Montgomery is out, after Montgomery saw 23 targets out of the backfield before going down with an injury. Aaron Jones has the ability to supplant Montgomery in the passing game, as evidenced by his 13.9-percent college target share (89th-percentile) at UTEP, and his 47-percent College Dominator Rating (95th-percentile).
Anything Ty Montgomery can do, Aaron Jones is equally capable of. Only head coach Mike McCarthy appears more willing to give Aaron Jones significantly more carries as a rookie than he did last season when Montgomery switched from wide receiver to running back.
In 2016, when Eddie Lacy and James Starks were both forced to sit with injuries in Week 6, Ty Montgomery took over the running back role in Green Bay and never looked back. However, while we saw plenty of utilization in the passing game, he logged only one game from Week 6 through the remainder of the season with double-digit carries (16 carries in Week 15). Since being plugged in as the Packers starter in Week 4, that has not been the case for Aaron Jones.
Jones logged 13 carries in nearly an entire game against the Bears in Week 4 after Montgomery exited on the first drive, rushing for 49 yards and a touchdown. He followed that performance with a bell cow workload in Week 5 against the Cowboys, logging 19 carries for 125 yards and another score, and currently carries an 81-percent Snap Share (No. 4 overall). In just two games, Aaron Jones has already surpassed Ty Montgomery's four-game rushing yard total (152), and looks like the favorite to be the early down back, inevitably eating into Montgomery's 79.2-percent Snap Share (No. 6 overall) and 71.1-percent Opportunity Share (No. 7 overall). Jones and Montgomery have both seen nine touches in the red zone thus far, and Jones' 5.4 yards per carry compared to Montgomery's 3.3 yards per carry, and the shift in power seems to write itself.
---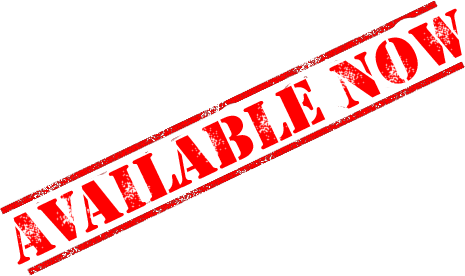 ---
When Ty Montgomery returns, the early-down work role could be Aaron Jones' job to lose. While Montgomery would retain his well-established role as the Packers' satellite back, his days of absorbing a 90-percent Opportunity Share are likely over post-Jones breakout. With a history of shouldering a massive workload at the college level, it is conceivable that Jones commands a significant percentage of early-down workload between the 20's and becomes the Ameer Adbullah to Montgomery's Theo Riddick in the Green Bay offense for the remainder of 2017.
BOLD: Roger Lewis Becomes a Top-24 Wide Receiver
The Giants lost Odell Beckham and Brandon Marshall for the remainder of the season in Week 5, and Sterling Shepard is out for an indefinite amount of time, leaving the Giants' offense with 103 vacated targets, and Roger Lewis to fill the role as the incumbent starter. In addition to Lewis now seeing a larger role, the remaining receivers on the Giants' roster currently have a combined four regular season receptions among the trio of Tavarres King, Travis Rudolph and Ed Egan.
Despite a limited athletic profile that puts him at or below the 40th-percentile in every workout metric, Lewis does have a 33.8-percent College Dominator Rating (62nd-percentile) and 16.6 college YPR (76th-percentile) on his resume during his time at Bowling Green, proving his ability for big plays regardless of what the numbers show. He is certain to see a significant uptick in targets, after seeing a career high six targets in Week 1 of this season when Odell Beckham was out with an ankle injury, and becomes a high-upside player based on volume alone.
In limited action, Roger Lewis has seen a grand total of 30 career targets, posting 15 receptions for 199 yards and three touchdowns, averaging 13.3 yards per reception in his brief career. His lone reception in Week 5 came on a 29-yard deep ball that resulted in a touchdown. The Giants are averaging the second most pass plays per game (44), and have yet to find a reliable option on the ground. Currently sitting at 0-5, they are likely to face negative game scripts for the remainder of the season, giving way to an ideal wheels-up scenario for Lewis in PPR formats. The targets will be there for Rogers, and in a pass-heavy offense with limited options at Eli Manning's disposal, he's the favorite to turn in a high productive season from here on out.
BOLD: Austin Seferian-Jenkins is a Top-5 Tight End Rest of Season
In just three games for the Jets following his suspension, Austin Seferian-Jenkins has already seen 18 targets (No. 23), has 15 receptions (No. 17) and is averaging 10.5 fantasy points per game (No. 8). He has been one of the most consistent targets for quarterback Josh McCown, and plays for an offense that currently features Jermaine Kearse as the top wide receiver. The Jets wide receiver corps is atrocious, and Josh McCown is their quarterback, which are all positive signs for ASJ owners everywhere.
When looking for reasons to believe in Austin Seferian-Jenkins, you can start with his athletic profile, which is among the best you'll find for tight ends across the league. His 106.9 Speed Score (79th-percentile), 11.20 Agility Score (86th-percentile) and 10.26 Catch Radius (90th-percentile) profile him as one of the best tight ends the league has to offer.
Consider now that his quarterback, as previously mentioned, is Josh McCown, who sports an underwhelming 5.8 Adjusted Yards Per Attempt (No. 29) and 987 yards in Pass Attempt Distance (No. 28). This is the same McCown who helped mold tight end Gary Barnidge into an unexpected stud with the Browns. In his eight games played with McCown and the Browns in 2015, Barnidge was on pace for 138 targets, 12 touchdowns and 1,282 receiving yards, and averaged 18.6 fantasy points per game over that span. Those 18.6 fantasy points per game would have been the best among any tight end in the league that year, just narrowly edging out Rob Gronkowski and his 17.6 fantasy points per game back in 2015.
As it stands right now, Austin Seferian-Jenkins' six targets per game average puts him in elite company with the eighth highest targets per game average among all tight ends in the league. As his chemistry with McCown grows, we can assume that his 21.4-percent Target Share (No. 4) will as well, especially after he saw a season-high eight targets in Week 5 against the Browns. Seferian-Jenkins has long been a favorite on PlayerProfiler.com, and now looks to be in the perfect position to have a top-5 fantasy season for tight ends the rest of the way. Grab him while you still can, before he's no longer the best kept secret in an underwhelming tight end pool.