Among all positions in fantasy, wide receiver remains the hardest to evaluate on a week-to-week basis. Wide receivers compete with more of the same position on the field at one time. Unlike running back and quarterback, they see far less opportunity in a game. Understandably, this makes the wide receiver landscape substantially more difficult to project week in and week out. Small nuance in the way gamers evaluate week to week match-ups can be monumental. With that said, evaluating wide receiver match-ups against total team defense is obsolete. Where the true value lies is in deciphering the wide receiver versus cornerback battles that ensue from week-to-week. Using advanced stats, metrics and analytics, this series will break down the top wide receiver vs cornerback match-ups each week. Identifying these marquee match-ups will give fantasy gamers an automatic edge in their line-ups.
Marquise Brown, BAL vs Dre Kirkpatrick, CIN
Marquise Brown has had an up and down fantasy season, but there's no denying he's the real deal. Not only is he among the most electric players in the NFL, he's also a key piece of the most electric offense to take the field on Sundays. Leading the Ravens receiving corps with a 22.9-percent (No. 25 among qualified wide receivers) Target Share, Brown has cemented himself as a focal point of Baltimore's aerial attack. After an impressive win against New England's top-ranked defensive unit, he and the Ravens head to Cincinnati to take on the No. 31 passing DVOA Bengals defense, per Footballoutsiders.
---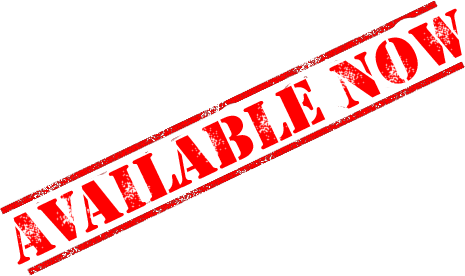 ---
On a more singular level, Brown's matchup with Dre Kirkpatrick is the exploitable piece that gamers are looking for. Kirkpatrick, despite missing a few games recently, is among the worst corners in terms of production allowed in 2019. On 129 (No. 12) Routes Defended, he's allowed 25 (No. 36) receptions for 336 (No. 41) yards and one (No. 17) touchdown. In six games played, he's allowing opposing receivers 13.4 (N0. 51) Yards Per Reception on a 67.6-percent (No. 57) Catch Rate. Kirkpatrick's also giving up a 117.7 (No. 58) Passer Rating Allowed to opposing quarterbacks, resulting in him earning a -4.8 (No. 54) Coverage Rating.
Gamers know that Brown is an absolute field stretcher with a 13.4 (No. 29) Average Target Distance, 15.6 (No. 20) Yards Per Reception, and 12 (No. 20) Deep Targets on the year. This is Brown's trump card in the matchup against Kirkpatrick, who's allowing 1.08 (No. 38) yards of Target Separation and has a 5.4-percent (No. 74) Burn Rate on all targets. Given the added context of coverage issues downfield for Kirkpatrick, Brown is a high ceiling play in week 10 with huge boom upside.
Christian Kirk, ARI vs Vernon Hargreaves/Sean Murphy-Bunting, TB
The parade for Christian Kirk's return to fantasy relevance may have been called too early last week. Running into the Richard Sherman buzzsaw proved to be the worst-case scenario for gamers who were hoping to get back-to-back top-20 finishes from the highly touted sophomore. Nevertheless, it's time for gamers to get back on the wagon and prepare for a smash week from Kirk against a Tampa Bay defense that's allowing just shy of 300 yards of air production to opposing teams. Furthermore, Kirk's matchup with Vernon Hargreaves, along with a healthy dose of Sean Murphy-Bunting, is one to get excited about.
Hargreaves has been featured in this column before. The difference this week is he's worse than the last time he was profiled here. With an eight-game sample from 2019, Hargreaves is showing to be among the worst corners in the league across the board. On 299 (No. 78) Routes Defended, he has a 24.4-percent (No. 48) Target Rate and has allowed 47 (No. 76) receptions for 615 (No. 79) yards this year. Hargreaves' 8.4 (No. 51) Yards Per Target Allowed line up perfectly with Kirk's 8.5 (No. 81) Average Target Distance to make this an easily winnable underneath matchup for Kirk.
The matchup on a team level looks good for the Cardinals offense as a whole, though the CB-WR matchups are more difficult to predict given Arizona's propensity for 4-wide receiver sets. Figuring that Kyler Murray will move the ball at will against Tampa Bay's defense, the red zone usage for Kirk is another factor for gamers to exploit. Hargreaves has given up four (No. 66) TDs this year. This gives Kirk, who has four (No. 21) Red Zone Receptions and 12-percent of Arizona's Red Zone Target Share, an added layer of value here. Hargreaves is averaging 16.6 (No. 75) Fantasy Points Allowed Per Game to date. Fire up Kirk with high expectations.
Marvin Jones, DET vs Kyle Fuller, CHI
Marvin Jones is having himself a resurgent year. Averaging 16.5 (No. 13) Fantasy Points Per Game, Jones has inserted himself into the conversation for one of the safest wide receiver options on a weekly basis. His production is largely tied to Matthew Stafford's highly efficient gameplay in 2019, but there's no denying that Jones' contributions on an individual level are noteworthy. Through eight games, he has logged 42 (No. 17) receptions for 535 (No. 19) receiving yards and six (No. 181) touchdowns. He's poised to continue the high production trend once again this week against Kyle Fuller and the Chicago Bears.
Fuller is the weak link in Chicago's secondary. With 44 (No. 74) Receptions Allowed for 504 (No. 64) Yards Allowed on 258 (No. 62) Routes Defended, Fuller has shown a propensity to be one of the most giving corners in football. On a per play basis, Fuller is allowing 11.5 (No. 24) Yards Per Reception and eight (No. 41) Yards Per Target Allowed. At surface level, his Yards Per Reception holds up well against volume. However, Fuller has shown to struggle against receivers with Jones' downfield profile.
Jones has a 102.5 (77th-percentile) Speed Score with 822 (No. 14) yards of Total Target Distance as well as 14 (No. 12) Deep Targets on the year. Fuller is allowing an average of 1.83 (No. 72) yards of Target Separation and has a 3.2-percent (No. 64) Burn Rate. He also has yet to face a true deep threat like Jones, making his Yards Per Reception average a little less stable in this matchup. Fuller is giving up 12.7 (No. 56) Fantasy Points Per Game Allowed which is a conservative floor for Jones this week. Fire him up with top-three fantasy finish expectations.
Tyreek Hill, KC vs Adoree' Jackson, TEN
After missing four of the first five games of 2019, Tyreek Hill has gone on an absolute tear over the last four. Logging two top-five WR finishes and four top-24 finishes since Week 6, Hill has re=entered the discussion of WR1 overall. With Patrick Mahomes making a comeback from injury in Week 10, Hill becomes an auto-start regardless of the matchup. However, against a Tennessee defense that's middle of the pack against the pass, his upside becomes a top overall wide receiver finish. At the core of this matchup is a one on one battle against Adoree' Jackson.
Jackson grades out well in the opportunity department with a modest 18.7-percent (No. 13) Target Rate on 43 (No. 35) Targets Allowed with 230 (No. 45) Routes Defended. On that opportunity, he's allowed 31 (No. 51) receptions for 349 (No. 41) yards and one (No. 12) touchdown. Jackson's moderate grading in production is tethered to the lack of opportunity coming his way. He is one of the least efficient corners in the NFL this season. Allowing a 72.1-percent (No. 73) Catch Rate and 116.2 (No. 56) Passer Rating on a per game average has earned him a -12.6 (No. 66) Coverage Rating by us here at RotoUnderworld.
Hill is one of the most efficient receivers in the game right now, which makes this matchup even more appealing. His skill set as a separator on a per play basis is exactly the type to give Jackson trouble. Hill's averaging 3.27 (No. 3) Yards Per Pass Route and 2.12 (No. 5) yards of Target Separation despite seeing just 3.64 (No. 77) yards of Cushion on average. Hill is a mismatch for nearly any defender in the NFL but in Week 10, he's a mismatch standing in front of Jackson.