The halfway point of the fantasy football season is upon us. Teams have begun to find their identities and fantasy players have learned who can and can't be trusted. Analysts have written countless profiles on stars who have not performed up to par, along with several players who have come out of nowhere. Keeping this in mind as we enter Week 7, we should take a look at some advanced stats and metrics to determine who can safely be given another chance and who can be shown the door on our quest for a fantasy championship.
Stay
Marquise Brown, WR, Ravens
Marquise Brown had a monster first week of the season. While he hasn't dominated like that since then, he has still seen a 23.6-percent (No. 23 among qualified wide receivers) Target Share. He saw 16 targets in the last two games in which he was healthy, before suffering a Week 5 ankle sprain. While he hasn't put up a ton of yardage, the opportunity and skill are still there. Lamar Jackson hasn't been connecting with him as much over the last few weeks, and Brown's 59.5-percent (No. 90) Snap Share stands to improve.
---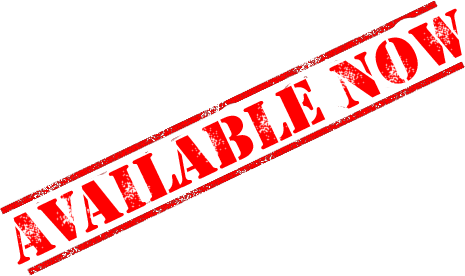 ---
Brown was tied for second on the team with five targets in Week 5, but couldn't get much going against Cleveland. Jackson may not improve upon his accuracy, but Brown should be kept while he is scoring more fantasy points per game than some established fantasy names. He is also fifth among qualified receivers with 12 deep targets, so he can boom at any given time. He will eventually reward those who hold him with a huge week.
Mohamed Sanu, WR, Falcons 
A phrase that sums up Mohamed Sanu the best would probably have to be "high floor player." His ceiling is limited but he's averaging 6.7 targets per game, and his 16.1-percent (No. 60) Target Share ranks highly for a WR3. The Falcons offense has struggled running the ball, leaving the passing game to do the heavy lifting.
Sanu has seen his Target Share dip a bit since his 12-target outing against Tennessee in Week 4, but he should remain involved in the passing game going forward. He has had at least four catches in each game while averaging 9.7 (No. 84) yards per reception, and that's without scoring any touchdowns so far. His 80.0-percent Catch Rate is No 2. among qualified receivers. Hold onto Sanu and insert him into your lineups this week against the Rams.
Corey Davis, WR, Titans
Corey Davis caught three of his five targets for 36 yards in Tennessee's Week 6 defeat at Denver. Davis is an athletic stud that isn't seeing the opportunities he needs in the Titans anemic passing game. His College Dominator Rating and Breakout Age are both in the 96th-percentile, so there is no reason he can't dominate athletically if given the chance. The third-year receiver averages under five targets a game this season. A sluggish 59.3-percent (No. 63) Catch Rate is not helping matters when it comes to his productivity.
The Chargers have allowed the fifth-fewest fantasy points to wide receivers this season, but there is still hope on the horizon for Davis. The benching of Marcus Mariota for Ryan Tannehill should provide a boost in the passing game, of which Davis should be the main benefactor. After being targeted just once in the first two quarters by Marcus Mariota, Davis hauled in three of his four targets from Tannehill. If that rate can continue, and Tannehill is handed the reins for the rest of the season, Davis can provide dividends for the fantasy stretch run. 
GO
Nelson Agholor, WR, Eagles
There is one sin when it comes to being a wide receiver in the NFL, and that's dropping passes. Nelson Agholor dropped a potential game-winner against the Falcons in Week 3. After failing to catch his only target against the Packers in Week 4, he's combined for five catches and 62 scoreless yards on 10 targets over the last two games. He has some tough matchups coming up, and the return of DeSean Jackson is looming.
The emergence of the Eagles favoring 12 personnel with Dallas Goedert and the return of a healthy Alshon Jeffery have combined to make Agholor an afterthought. While he owns a 92.2-percent (No. 22) Snap Share, he only has a 59.0-percent (No. 65) Catch Rate and a high 5.1-percent (No. 52) Drop Rate. Carson Wentz seems to have lost trust in his slot receiver, so don't expect many more huge games. Going forward, he will not see anywhere near the same Target Share as he did during his two-score performance in Week 3.
Rashaad Penny, RB, Seahawks
Rashaad Penny has been tantalizing fantasy players ever since he was drafted in the first round last year. His 50.1-percent College Dominator Rating ranks in the 98th-percentile. His size and 111.2 (93rd-percentile) Speed Score made him the heir apparent to Shaun Alexander and Marshawn Lynch as the next great Seattle back. The problem for him is two-fold. The first is Chris Carson, who has dominated the Seattle rushing attack. Carson ranks No. 2 in carries and No. 4 in red zone touches among all running backs. Pete Carroll likes to stick with the hot hand, and that leaves less opportunity for Penny to break through.  
The second issue for Penny is his health. He has missed three games already this season, including last week against Cleveland. Hamstring injuries tend to linger throughout the year, and he is missing out on valuable practice time to show the coaching staff that he should be given more work during games. The schedule also does him no favors, with this week posing a tough test against a strong Baltimore run defense. He'll likely see the ball only a few times while Carson continues on his hot streak. Penny simply has too many questions surrounding him, and it's better to leave the headache to another fantasy owner.
Marcus Mariota, QB, Titans
Marcus Mariota only completed seven of 18 passes for 63 yards and two interceptions in his Week 6 game against Denver. He was so bad that he was eventually pulled for backup quarterback Ryan Tannehill, who proceeded to immediately spark the offense. Mariota is immensely talented athletically, evidenced by his 115.4 (98th-percentile) SPARQ-x score. He just has never been able to develop as a passer in the NFL since being drafted, and it seems that time has run out for him in Tennessee.  
Mariota struggled for the past few weeks and was particularly bad on the deep ball at Denver. He is usually good at deep passes, recording a 42.9-percent (No. 11) Deep Ball Completion Percentage. It was different in this game as he connected on one of seven passes thrown more than 10 yards, and two of those passes were picked off. His True Passer Rating this year sits at a meager 86.6, which ranks him 20th among qualified quarterbacks. Losing his job in the real NFL should cause us to cut him from our fantasy teams.