Handcuffing Todd Gurley with Darrell Henderson makes zero sense in seasonal fantasy football leagues. Handcuffing Gurley with Malcolm Brown, on the other hand, makes perfect sense. The drama surrounding Gurley's arthritic knee caused Henderson's FFPC ADP to skyrocket this summer to 82.04. But drafting him at his current ADP for insurance purposes limits exposure to higher upside players with secure roles. The same scenario applies to Rashaad Penny (FFPC ADP 73.86) in his role behind Chris Carson. Both Henderson and Penny possess elite skill sets based on their advanced stats and metrics profiles. Both have the potential to hit RB1 value, but it's a mistake to draft these handcuffs at their current ADP when they're still backups.
Avoid overpaying for handcuffs, and instead target these players with sexy ADPs and the potential to blast off.
Malcolm Brown Because RB Doesn't Matter
Malcolm Brown's most attractive qualities are his FFPC ADP (239.93), his situation and his size-adjusted athleticism in the form of an 89th-percentile Agility Score. He's a free square on the draft board with all the risk and upside baked in. Brown, not Darrell Henderson, figures to fill the primary backup role behind Todd Gurley in a fantasy goldmine offense.
If Gurley's knee injury forces him to miss significant time Brown becomes a league winner. At 5-11, 224-pounds, Brown's 73rd-percentile BMI lends itself to a workhorse role. Gurley's knee trouble and 1,229 NFL touches give the Rams a good reason to ride undrafted free agent Brown while being more strategic in deploying Henderson.
With Ekeler on ADP Bubble, Jackson Is Chargers Handcuff to Roster
Justin Jackson's FFPC ADP (229.71) makes him a superior value option over backfield mate Austin Ekeler. Both backs sport excellent athleticism, have similar skill sets and dominated at the college level. But if bell-cow back Melvin Gordon stands firm to an eight-game holdout, Jackson's potential volume increase should produce massive ROI. Jackson eclipsed 1,000 yards rushing in four consecutive seasons at Northwestern and carries a 69th-percentile College Dominator Rating. After Ekeler failed to impress in the lead role last season, it would make sense for the Chargers to ride Jackson and keep pressure off Ekeler.
A durable back with a respectable Speed Score, Ekeler (FFPC ADP 110.43 ) ranked second in Production Premium in 2017 (+59.7) and eighth in 2018 (+25.9) on his way to an RB25 finish. However, his efficiency declined when he assumed lead back duties. Ekeler's season marks in yards per carry (5.2) and yards per reception (10.36) went south with Gordon off the field (3.2 YPC, 3.8 YPR). Despite that, his FFPC ADP throttles toward undraftable territory. Without knowing Gordon's intentions, it's becoming harder to buy into Ekeler at his current price. If his ADP continues its upward trajectory it will force gamers to pass on him this season even if Gordon holds out. Until it's clear what Gordon plans to do, seek Jackson's value in the Chargers backfield.
Samuels: Next Generation Archetype RB
Displaying elite pass-catching skills with velvet hands and the ability to line up at receiver or tight end, the Swiss Army Knife figures to play a sizeable role for the Steelers this season. In addition, Samuels sports a Speed Score in the 83rd-percentile and recorded a 4.4 True Yards Per Carry average in his rookie season, signs he's built for a three-down role.
Samuels didn't drop a pass en route to catching 26 of 29 targets and making James Conner look pedestrian in the passing game. He scored three receiving TDs on 29 fewer receptions than Conner – who had one receiving TD – and had one less red zone target despite playing four fewer games. His receiving success reinforces his 97th-percentile college target share. For a player with an elite skill set who helped gamers win a fantasy title last season, Samuels' FFPC ADP (119.81) makes him a solid add.
Singletary Faces Undead Competition
Devin Singletary faces a clear path to taking over the bell cow role in Buffalo. Listed third on the depth chart ahead of offseason acquisition T.J. Yeldon – who should be cut – Singletary is looking up at zombies Frank Gore (age 36) and LeSean McCoy (31) and he couldn't have asked for weaker competition. Despite his tantalizing situation he's flying under the fantasy radar, evidenced by his 167.69 FFPC ADP. Singletary ranks No. 8 among RBs in PlayerProfiler's rookie rankings. The third-round pick from Florida Atlantic boasts an 86th-percentile College Dominator Rating and an 83rd-percentile Breakout Age. These metrics suggest he's ready to ascend to the Bills throne, and he won't have to work too hard to get there.
---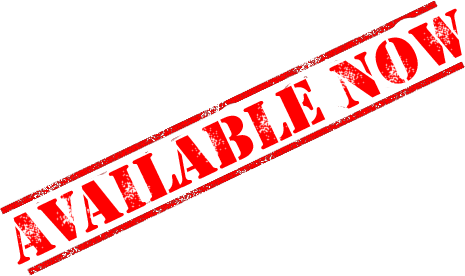 ---
McCoy's decline is evident from his 2018 metrics. He averaged a career-low 3.5 yards per attempt and 36.7 yards per game. His -26.1 Production Premium (No. 70) ranked among the worst in the league for a starting RB. Meanwhile, Gore, the quintessential undead grinder, can't push for a lead role at this point in his career. That much is clear from last season. His 156 rush attempts and 722 rush yards – though impressive for his age – marked the fewest he's recorded since his rookie season.
Pollard Getting The Work
Tony Pollard put together an eye-popping clinic in receiving efficiency at Memphis. The fourth-round pick recorded an incredible 94th-percentile college target share and was used mainly as a receiver. He tallied 1,292 receiving yards and averaged 12.4 YPR. Despite a slighter build, Pollard also displayed collegiate rushing efficiency. His 7.1 college yards per carry rank in the 93rd-percentile.
With Ezekiel Elliot looking like a holdout candidate, Pollard works with the first-team offense in camp gaining valuable experience for a rookie. His FFPC ADP (256.6) screams buy, and Pollard offers gamers a high upside handcuff in the late rounds. Pollard's pass-catching prowess trumps that of Elliot, so he should carve out a role in the Cowboys backfield regardless if Elliot plays.
Follow @stevens_mms