In the midst of fantasy draft season, controversy has risen at the running back position. Potential holdouts by elite running backs in Melvin Gordon and Ezekiel Elliot have stirred up concern and hesitation among fantasy gamers. The running back position is volatile and replaceable in both real and fantasy football. These holdouts serve as a reminder that fantasy gamers need to start fading running backs in the early rounds of drafts. Deploying a Zero RB strategy requires the ability to identify running backs outside the first two rounds with similar value to those going early. Identifying late round players who can potentially see similar opportunity shares to these early rounders is vital to success. Three running backs who fit these criteria include Mark Ingram, Kenyan Drake, and Tevin Coleman. They should be targeted by Zero RB drafters based on their advanced stats, metrics and analytics profiles.
Mark Ingram, Baltimore Ravens
Mark Ingram boasts extremely high upside for a running back that's available outside the first five rounds in drafts. Despite serving a four game suspension to start 2018, he had a productive season. He finished with 11.9 (No. 26 among qualified players) in fantasy points per game, doing so while seeing his lowest touch total in five seasons. Garnering a mere 41.4-percent (No. 43) Opportunity Share, Ingram posted 815 yards from scrimmage and seven total TDs. Aside from overall low volume, Ingram was an efficient runner on the opportunity he did see. He averaged 4.4 (No.25) True Yards Per Carry with a +1.4 (No. 37) Production Premium on 159 touches in 2018.
Digging deeper, we see that Ingram excelled in his production independent of his offensive line as well. Ingram had 48 (No. 28) Evaded Tackles and had a 28.9-percent (No. 17) Juke Rate. His elusiveness create an opportunity for himself resulted in 257 (No. 25) Yards Created, averaging 1.62 (No. 14) Yards Created Per Touch. Missing four games put a damper on his totals. Regardless, Ingram's efficiency metrics and past production warrant the notion that volume is what kept him from having his third top 12 fantasy season in the last years.
Keeping that in mind, jumping forward to 2019 is what draws intrigue to Ingram as an RB1. No longer playing for the Saints, Ingram has now walked into the most run heavy offense in the NFL – the Baltimore Ravens. Averaging 33 rushing attempts and 149 rushing yards per game last year, this offense was tailor made for Ingram's skill set. Per Football Outsiders, led by Marshal Yanda, Orlando Brown, and Ronnie Stanley, Baltimore's offensive line had a 4.95 (No. 9 among all offensive lines in 2018) Adjusted Line Yards average. Ingram is now part of a system where volume won't be an issue for him. According to Fantasy Football Calculator ADP, Ingram is being taken in the middle of the sixth round as the RB28. Fantasy gamers deploying Zero RB should be elated to get his upside in that range of their drafts.
Kenyan Drake, Miami Dolphins
Kenyan Drake was a pleasant surprise for fantasy gamers last year. Despite Adam Gase's ability to bury talent at the RB position, Drake was impactful on limited opportunities. He saw a 45.7-percent (No. 34) Opportunity Share, yet ranked 10th with 5.8 Yards Per Touch and received a +16.6 (No. 16) Production Premium. Drake finished 2018 as the RB14 in PPR formats with most of his production coming from the receiving game. Notching 53 (No. 13) receptions and 477 (No. 12) receiving yards on 73 (No. 12) targets, he flashed pass-catching versatility. 
Ceding a nearly identical Opportunity Share to Frank Gore in 2018, Drake still managed a 12.5 Fantasy Points Per Game floor for fantasy gamers and had five top-12 RB performances. A wrinkle in his game that goes unnoticed, and one that helped his fantasy production, was his efficiency level on a Yards Created and Evaded Tackles basis. Drake had 263 (No. 24) Yards Created, averaging out to 1.52 (No. 20) Yards Created Per Carry. A major contributor to that was his 60 (No. 13) Evaded Tackles. Only seven runners saw more light fronts than Drake's 53.3-percent, and he averaged 4.3 yards per carry against these fronts. However, he averaged 4.7 yards per carry against base fronts and light fronts.
With new head coach Brian Flores at the helm and Gore shipped to Buffalo, 2019 is now Drake's show to steal. Kalen Ballage taking first-team reps to open camp has been cause for overreaction. Fade the noise. The sample size is far too small for Ballage who only flashed in one game last year. Opportunity is king at the RB position. None of Ballage's physical metrics, college data, or draft capital suggest he will be stealing opportunity from Drake. Per Fantasy Football Calculator, Drake's ADP is RB24 and he's being taken around the fourth and fifth round turn. He remains yet another strong option with RB1 upside for Zero RB drafters to target.
Tevin Coleman, San Francisco 49ers
Tevin Coleman is a player that has a lot of appeal in Zero RB strategies. Coleman gave fantasy gamers plenty to be excited about with Devonta Freeman banged up for most of the year. He tallied up 199 touches for 1,076 yards from scrimmage and nine total TDs. Doing so amounted to 12.1 (No. 25) fantasy points per game and an RB19 finish in 2018. He garnered a 54.2-percent (No. 22) Opportunity Share with a 169.3 (No. 29) Weighted Opportunities rating in Atlanta. The culmination of opportunity and success as a versatile RB resulted in a +12.1 (No. 22) Production Premium.
Coleman's positive metrics extend well past his 2018 totals. He recorded 5.4 (No. 18) yards per touch despite running behind a line that produced a 72.3 (No. 30) Run Blocking Efficiency rating. His 4.3 (No. 30) True Yards Per Carry aren't eye popping. However, looking beyond that, Coleman's ability to create for himself yielded plenty of efficiency and big play ability. He racked up 327 (No. 13) Yards Created and averaged 1.64 (No. 12) Yards Created Per Carry on his 167 carries. His independent success untethered from his offensive line resulted in 13 (No. 7) Breakaway Runs and a 7.8-percent (No. 7) Breakaway Run Rate.
---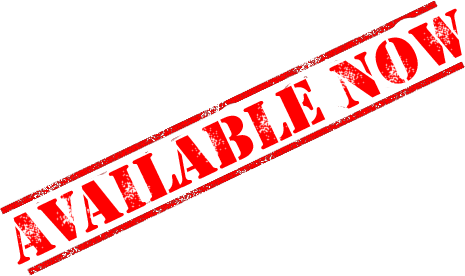 ---
Now in San Francisco, Coleman finds himself in a much better situation to ascend to top tier status. The Falcons averaged 21 (No. 30) rushing attempts and 98 (No. 27) rushing yards on a per game basis in 2018, a stark contrast to the 26 (No. 11) rushing attempts and 118 (No. 12) rushing yards per game averaged by the 49ers. With Jerick McKinnon projected to open the season on injured reserve, Coleman will compete with Matt Breida for RB1 duties. However, given overall profiles, Coleman is the heavy favorite. Though they posted nearly identical numbers in 2018, Coleman posted his stats in a worse rushing offense. Breida posted his in one of the league's best rushing offenses. Per Fantasy Football Calculator, Coleman is being selected as the RB27 in the fifth round.
Conclusion
Zero RB strategies are predicated on the good process of identifying value. Finding players outside the first few rounds allows fantasy gamers to draft studs at more stable and predictable positions. Each of the RBs listed above has a blend of production and volume that fantasy gamers should take advantage of to optimize a Zero RB strategy.