It was no secret that Kenneth Dixon was going to miss time in the 2017 campaign with a looming suspension, but the fantasy world was shocked when what was originally diagnosed as a minor injury to his meniscus turned into a season-ending injury, resulting in heartbreak for both Ravens fans and Dixon fantasy owners.
ADP Waterfall
Despite his pending suspension, Kenneth Dixon has miraculously logged an ADP of 121.60, good for the no. 39 running back spot on MyFantasyLeague.com's ADP rankings. Dixon's no. 39 ADP is currently nine spots higher than Terrance West, who has been slated as the early-down back for the Ravens after a relatively successful 2016 when he ran for 774 yards and five touchdowns while posting 4.0 yards per carry. He added 236 more yards through the air, along with a receiving touchdown, and fought off competition all season from the likes of Kenneth Dixon, and second-year incumbent Javorius "Buck" Allen.
Next Man Up
With Kenneth Dixon officially on the outs, the Ravens appear certain to lean on Terrance West for the early-down work, with Danny Woodhead being slotted for third down territory. Of the two, West is unquestionably the better runner between the tackles, while Woodhead has been a pass-catching monster out of the backfield since breaking into the league in 2009. There's no doubt that the combination of West/Woodhead are the ideal backs to own in Baltimore for fantasy gamers right now, with Woodhead coming in as the more favorable back in PPR leagues, playing on a team that led the league in pass attempts a season ago (712).
The new question in the Baltimore backfield with the injury to Kenneth Dixon has now become who is the back to own in wake of an injury to either Terrance West or Danny Woodhead, or who would replace West on early-down workloads should he underperform in his role, as his 3.9 career yards per carry average, and the fact that he's played on three teams in four seasons suggests he could do.
Quiet Option
The answer is Buck Allen. The third year running back out of USC was egregiously overlooked by those on the Ravens offense, who despite the versatility he displayed in his rookie 2015 season, all but disappeared from the Ravens in 2016. Despite coming on slow in his rookie season, from Week 11 on out, Allen racked up 629 total yards and three touchdowns in seven games, good for an average of 16.6 fantasy points per game, which would have been good for the seventh highest-scoring running back in points per game over a full season.
Buck Allen boasts a well-rounded athletic profile, with a 4.53 40-yard dash (66th-percentile), 105.0 Speed Score (76th-percentile), 120.9 Burst Score (61st-percentile) and 11.24 Agility Score (60th-percentile). Let's also not overlook Allen's 6-foot-1, 220-pound frame, that is more than built for running between the tackles. He was a preferred target in the passing game as a rookie with his 45 receptions, and totaled the 10th most targets among running with 62, which would lead to favorable upside should he manage to see the field in a more frequent role in 2017.
Having the tools of a true every-down back at the NFL level, if 2015 was any indication, Buck Allen looks like a more attractive pick to garner a significant workload in the Ravens' backfield should Danny Woodhead or Terrance West fall by the wayside via injury or performance. With a 11.7-percent college target share (81st-percentile) out of USC, and a 27.7-percent College Dominator Rating (53rd-percentile), Allen is familiar with heavy workloads, making plays on both the ground and through the air.
Buck Allen's 45 receptions in 2015 were good for the No. 12 total among running backs that season, while his 353 receiving yards came in at the 18th among players at his position. Significant improvement on his offensive line in 2016 (no. 10) would have thought to have been enough for Allen to flourish in his sophomore campaign after running behind the no. 26 ranked offensive line in 2015, however that opportunity never came as he was relegated to a mere situational role that led to him seeing action in only three games last season. Kyrie Irving's flat Earth theory could be easily proven when one considers the way Buck Allen seemingly fell off the planet in 2016 without rhyme or reason.
---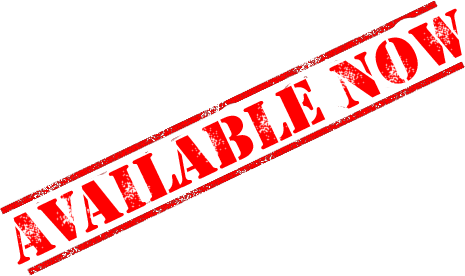 ---
Opportunity Roadblocks
While I'm fully aware of Terrance West's 47.7-percent College Dominator Rating (96th-percentile), and his 6.4 college yards per carry average (81st-percentile), you will have to excuse me for looking over what could be rather inflated numbers for a small-school running back out of Towson University, who faced far inferior competition compared to what Allen saw in the PAC-12 at USC.
The potential for Allen to make at impact at some point during the season looks very realistic given West's spotty play over the course of his career, but let's also not overlook 32-year old Danny Woodhead, who despite his elite playmaking ability, had a funeral held for him on RotoUnderworld Radio following an ACL tear in Week 2 last season. Given his age and two major injuries since 2014, Mr. PPR Back himself is an injury risk the Ravens were more than willing to acquire to booster their passing game, but the loss of Kenneth Dixon now paves significant way for Buck Allen should Woodhead fall victim to the injury bug again.
With their current slate of healthy running backs on the roster, Allen is certain to garner favor over rookie Taquan Mizzell and Lorenzo Taliaferro, who is currently being viewed as a potential player to convert to fullback following the departure of Kyle Juszczyk. Veteran Bobby Rainey was recently brought in following the injury to Kenneth Dixon, but could turn out to be nothing more than a training camp back with more upside on special teams than on offense.
Conclusion
Despite a forgotten 2016, Buck Allen could be a man on the verge of a more memorable 2017 reminiscent of his 2015 rookie campaign. Currently an undrafted player in nearly all league formats, keep a watchful eye on the versatile back who could be a right turn away from turning into a high value pickup this season.